4 Musicals That Will Change Your Life
During these unexpected times, you may find yourself wondering what could there possibly be to do. Trying to learn about other forms of art and music is one way to expand your knowledge and curiosity about the world around you. Musicals have the power of taking you to a certain time and place through the power of the music and their lyrics. You are able to transform and escape into a story that is so powerful and filled with emotions impossible to capture through film and literature. Here are 4 musical soundtracks guaranteed to change your life and outlook on musical theatre.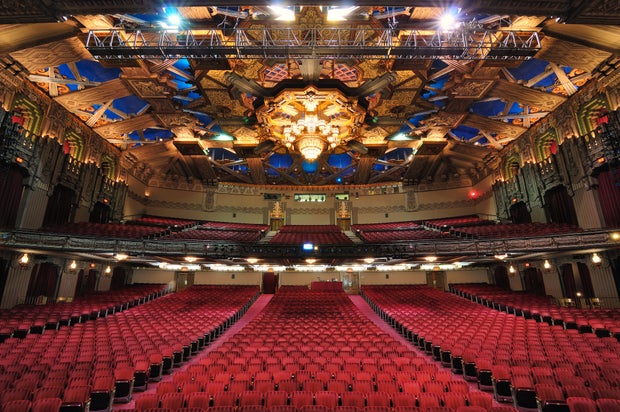 Photo by Christian Dionne from Wikipedia.org Dear Evan Hansen
On the top of the list is one of my all-time favorites, Dear Evan Hansen. The show follows Evan Hansen, originally played by Ben Platt, a high school senior with social anxiety who does these exercises given by his therapist, where he writes a letter to himself in order to look at the positive things of the day. He then becomes centered within the family of a student who committed suicide, as he lies about having a friendship with the student in order to feel a connection with the family. The show does an amazing job of showing the realities of having mental health issues in high school. It deals with topics of suicide, depression, and anxiety in ways that make the audience realize the magnitude of the situation, while also being comedic. Through songs such as "Waving Through a Window," and "You Will Be Found," you are guaranteed to cry. Dear Evan Hansen reaches the audience in a way that doesn't diminish an individual's experience with mental health but also reiterates the theme that no one is alone in this journey.
Hamilton
Even though this one is obvious, the impact of this show has reached and gone beyond any one person. For those who have heard of the hype of Hamilton but have never sat down and listened to the soundtrack, the show essentially follows the life of Alexander Hamilton, including the people that have impacted his life and vice versa. Lin-Manuel Miranda, both the creator and lead in this musical, created a show that beautifully portrays and highlights each individual's perspective of what was going on during history. The music itself is transcendent and if you haven't listened to this soundtrack, take this time during quarantine to do so. You will not be disappointed. Some of my personal favorite tracks are: "Satisfied," "Wait For It," "Non-Stop," and "Say No to This". It allows the audience to really feel the expectations and aspirations of the historical roots of America and all the main parties involved in the creation of our nation. In an academic sense, it also provides mostly the backstory of what historically was happening during this time period, so you are guaranteed to learn a thing or two of what happened. Lin-Manuel Miranda truly highlights this theme of how we as humans want to be remembered for our time and how will our stories get told, which allows the audience to think introspectively.
The Last Five Years
Over the years, this show is one that is somewhat controversial and has a wide range of opinions. The show follows a newly-divorced couple's journey through the five years of their relationship told through both perspectives, including time jumps throughout the entire show. Some dislike this musical because the audience gets attached to the love of this couple and wants them to work, but going into the show, the audience is fully aware of how it will turn out. I absolutely love this musical not just because the music is such a beautiful form of art, but more so because it portrays the reality that sometimes relationships aren't meant to last. It shows the beauty of love human beings can have for each other, and how every relationship leaves you with a lesson. I believe this show is completely heartbreaking because of how genuine it is, which is one of the main points of storytelling - complete, and utterly honest with your audience. My favorite track from this show would most likely be "Moving Too Fast." I would highly recommend that you listen to the soundtrack as it guaranteed to resonate with a lot of people.
Heathers
Now let's head back in time to the late 1980s, with this soundtrack, to a time when Winona Ryder was constantly filling up the screens as the queen of the late 80s and 90s. In this musical rendition of the classic movie Heathers, the show follows a high school senior Veronica Sawyer, and her clique of popular, mean girls all named Heather, with the typical plotline of the mean girls bullying and tormenting any "dorks" or "outsiders" of the school. As a new guy, JD, comes to school, he is the one that twists the story and wants to eliminate the elite that makes up high school cruelty. The show, much like the original film, are satirical portrayals of the type of society that we are living in. The show is filled with a ton of bangers such as "Candy Store," "Dead Girl Walking," and "Seventeen." The show ties in the familiar trope of wanting to fit in while in high school in a way that also portrays a mirror image of how society impacts us and our behaviors to our very core.
Musicals allow us to step out of who we currently are and live in another world, even for a small amount of time. The musicals above specifically give you a different perspective of what it means to be human. So if you are wondering what to do and are incredibly bored during this quarantine, check out these musicals, and you won't be disappointed