10 Standout Moments from the 2020 Oscars
While this year's Academy Awards hit an all-time low for ratings, the ceremony was filled with memorable moments – good and bad. Without a host to tie the show together, the 2020 Oscars were left with many musical numbers, amusing presenters, and plenty of content for Twitter. Here are some of the show's most memorable moments. 
1. Janelle Monáe's Opening Number
With no host to open the show, the Oscars decided to go with a musical number from Janelle Monáe. On stage, Monáe was accompanied by an array of backup dancers who were dressed in recognizable costumes from a few nominated films like Joker and 1917. Although Joker and 1917 were up for many awards such as Best Picture, the majority of films highlighted in this number were films that were not nominated, such as Midsommar, Us, and Queen & Slim. In addition to the costumes, Monáe referenced the lack of diversity amongst the nominees by singing "Oscars So White," wishing everyone a happy Black History Month, praising female filmmakers, and stating how proud she was to be "a black, queer artist telling stories." In addition to the pointed statements, Monáe's performance also included an uncomfortable portion of the song involving audience participation. This led to quick bars from Brad Pitt and Brie Larson, as well as the opportunity for viewers to watch Leonardo DiCaprio trying to plan his escape route out of the song in real-time. 
2. Idina Menzel's 'Into the Unknown' Performance (but mostly Thai Elsa)
Idina Menzel, the star of Frozen, one of the biggest franchises of all time, performed the now (I would argue) iconic song "Into the Unknown" from Frozen 2, which was nominated for Best Original Song. The performance was incredibly unique and featured 9 women from around the world who all voice Elsa in international dubbings of the film. The performance as a whole was breathtaking and beautiful, but one singer particularly stood out: "Thai" Elsa, or Gam Wichayanee. She was so popular online that she even got her own Twitter Moment!
3. Maya Rudolph and Kristen Wiig's Beautifully Awkward Medley
Arguably two of the funniest women of all time, Maya Rudolph and Kristen Wiig got to present the awards for Best Costume Design and did so in probably the most memorable way possible: with an a capella medley of songs (seemingly) related to clothes. Their skit got an absolutely hilarious reaction from Billie Eilish, which became a meme that took over Twitter.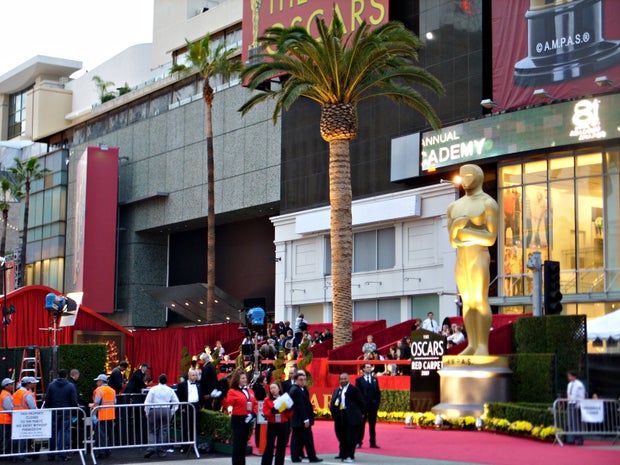 Photo from Wikimedia
4. Eminem's Surprise Performance
Easily the most shocking (and confusing) moment of the night was a surprise performance from Eminem, who was not nominated for anything, wasn't presenting an award, and had not been involved with the Oscars since his film 8 Mile in 2003 where he won Best Original Song. After a rather haphazard and confusing montage about iconic songs in film, Eminen rose to the stage and performed his legendary song "Lose Yourself." People were confused, to say the least, especially considering the fact that the song hadn't been recognized in about seventeen years. Although it wasn't explained, there are theories that Eminem performed in 2020 to make up for his absence at the ceremony the year 8 Mile was nominated. Good for him I guess, and even though he did a great job it didn't really make sense why he was there.
5. Hildur Guðnadóttir Becomes the First Woman to Win Best Original Score Since 1997
After Brie Larson, Sigourney Weaver, and Gal Gadot's female-empowerment-centric introduction of the Best Original Score category, Hildur Guðnadóttir (Joker)became the first woman to win the award since 1997, and only the fourth in the history of the awards. In her speech, she encouraged young women, specifically those who are called by music, to speak up and create. 
6. James Corden and Rebel Wilson as Cats
Whether you've seen the movie or not by now, everyone knows that Cats is one of the worst films to grace movie screens in recent memory. Yet, with such a star-studded cast, actors from the film James Corden and Rebel Wilson were able to make light of their film by dressing up in full cat makeup and costume to present the award for Best Visual Effects. After swatting the microphone for an uncomfortably prolonged time, they presented the award to 1917, who, after working their entire careers for this moment, received the high honor from the two felines. 
7. Bong Joon-ho and Martin Scorsese's Bromance
Upon winning the award for Best Director for Parasite, Bong Joon-ho told the audience, "When I was young and studying cinema, there was a saying that I carved deep into my heart which is, 'the most personal is the most creative.' And that quote was from our great Martin Scorsese." With this acknowledgment, Scorsese tearfully smiles to Joon-ho before himself receiving a standing ovation. As Joon-ho's translator explains, Joon-ho studied Scorsese's films for many years, and the looks of happiness and astonishment on his face are obvious. Additionally, he also thanked Quentin Tarantino for promoting his films in the United States.  Joon-ho finished his speech by wishing that he could split the award into five to share with all of his fellow nominees.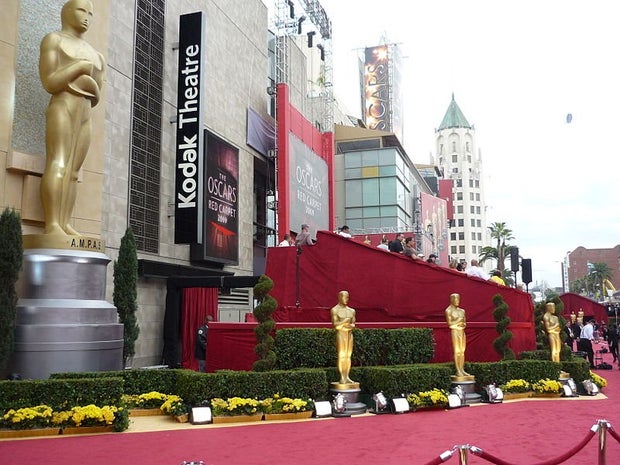 Photo by Greg Hernandez from Flickr
8. The In Memoriam Montage
Played alongside a cover of "Yesterday" performed by Billie Eilish, this year's In Memoriam did not appear to be any different than those from the past. However, viewers of the Oscars noted that two major celebrities who died tragically this past year were omitted from the montage. Luke Perry, known for playing Dylan McKay on "Beverly Hills, 90210" and more recently for "Riverdale" and "Once Upon a Time in Hollywood," was left out of the In Memoriam despite suffering a stroke this past year. In addition, Disney Channel star Cameron Boyce who passed away at age 20 in 2019 was not mentioned in the montage. Fans were confused and took to Twitter and other social media platforms to question the Academy's decision. According to Vulture, a representative from the Academy stated that they receive many submissions from loved ones of those who are included, and there is some sort of system that decides who will be included in the telecast. This still does not explain the omission of two of the most tragic and shocking losses from 2019, and although they weren't fully recognized at the Oscars, fans will forever remember Luke Perry and Cameron Boyce.
9. Joaquin Phoenix's Acceptance Speech
While it was no surprise that Joaquin Phoenix took home the award for Best Actor for his role in "Joker," his speech left everyone watching a bit confused. He started off strong, with an expression of admiration and love for cinema and filmmaking. However, that all took a turn when, in an attempt to highlight the importance of using art to give a voice to the voiceless, he went on a bizarre tangent about taking a calf from its mother and using cow's milk in our coffee. While Phoenix's speech was well-intentioned and good-hearted, viewers were quick to poke fun. 
10. Bong Joon-ho's "Parasite" Historic Win
America's new sweetheart, Bong Joon-ho, absolutely swept this year's Oscars by winning in four major categories: Best Picture, Best Director, Best International Film, and Best Original Screenplay. "Parasite" was a fan favorite for many viewers and was a bit of an underdog throughout the season, as film fans assumed the Korean film had little chance of taking home awards in the major categories based on the Academy's bias against foreign films. However, the Academy finally came through and Parasite became the first film not in the English language to win Best Picture. Joon-ho's historic wins are well deserved not only because of his unparalleled talent but because he's absolutely hilarious. Joon-ho repeatedly criticized American film viewers and award shows for their ignorance towards foreign films, and the fact that he ended up dominating the most prestigious award show in Hollywood is beautifully ironic but so well deserved.