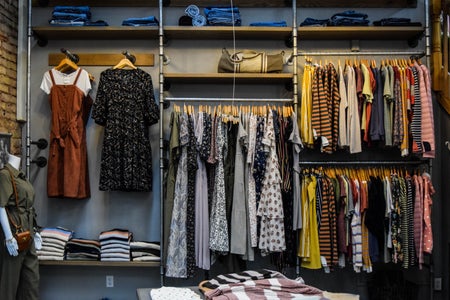 This Summer We're Travelling Back to the 2000s: Here Are Six Items to Pack!
Y2K is coming back and it's better than ever. Within the fashion world, there is a 20-year rule which means fashion trends return every 20 years with slight adaptations. This decade it is the return of the 2000s: bright colours, funky patterns and cute accessories. So what trends are predicted to be big this summer?
Midi Skirts 
Midi skirts are a comeback that has taken me by surprise. These were a must-have item in the 2000s with B-list celebrities such as Mandy Moore styling them in the iconic film, The Princess Diaries. Of course, the style of midi skirts have been altered to appeal to a consumer in the 2020s. Midi skirts now tend to have more simplistic patterns such as small flowers and two tones, whereas in the 2000s, it would be a common sight to see a splash of different colours. However, this all depends on where you shop and smaller brands are more likely to still closely replicate the authentic 2000s look. Midi skirts are the perfect choice for a spring picnic or a summer evening stroll.
Then:
Lana's pink and polka-dot midi skirt in The Princess Diaries, or...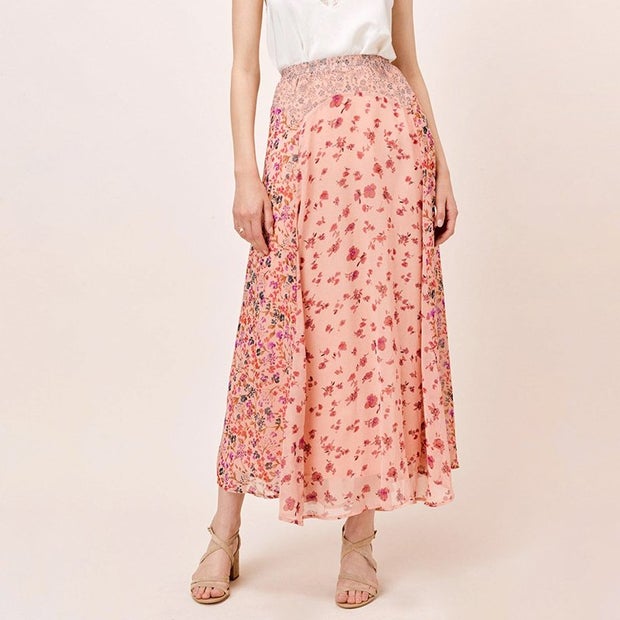 Courtesy of Love Stitch via FabFitFun
Now: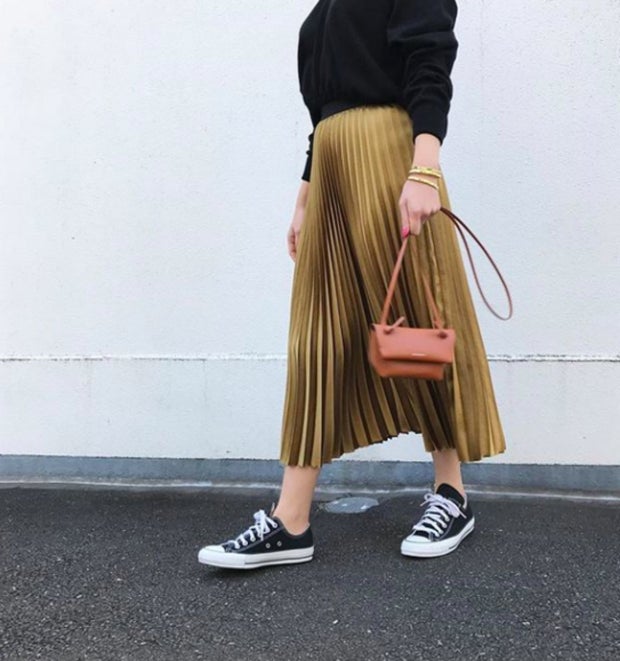 haunt_daikanyama via Instagram
Wide Leg Jeans 
It's official, skinny jeans are out, and wide leg jeans are in (but please make sure you hold on to your skinny jeans for when they undoubtedly come back in style). No more struggling to squeeze into your skinny jeans just before you need to leave the house! Although the trendy jeans in the 2000s were low rise, they had a similar flared style to what we see now. Trendy jeans in 2021 have taken influence from the 2000s and modified the flared/bootcut look into a wide leg. But please, I hope no one starts bringing back the extremely low rise jeans because I am certainly not mentally ready.
Then: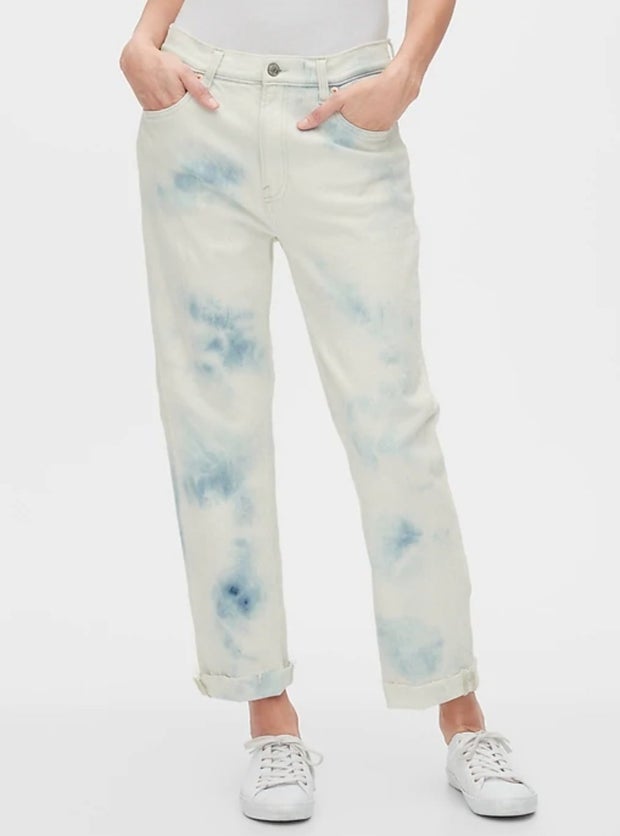 Gap Factory  Now: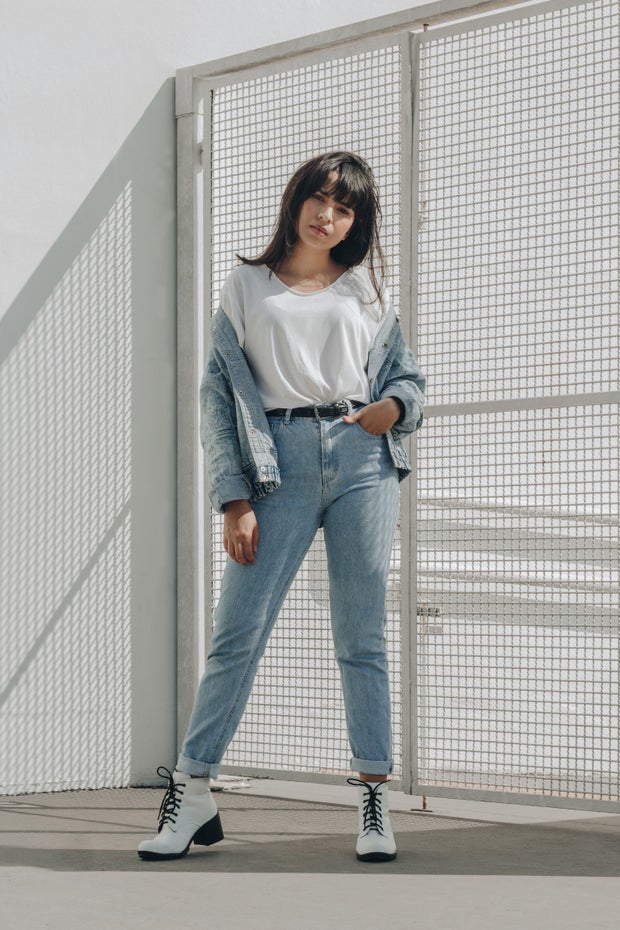 Photo by Marcela Alessandra from Pexels
Slip Dresses 
I am obsessed with slip dresses at the moment and cannot wait to buy a couple for summer. The satin material and simple silhouette makes them a versatile outfit for either a day trip or a date night. They also give a subtle illusion of lingerie that is quintessential in a world of ever-growing female empowerment. The best thing about slip dresses is that they come in a range of styles, meaning they can be dressed up or down and they look amazing with a pair of chunky trainers.
Then: 
Lucy's slip dress in 13 going on 30, or...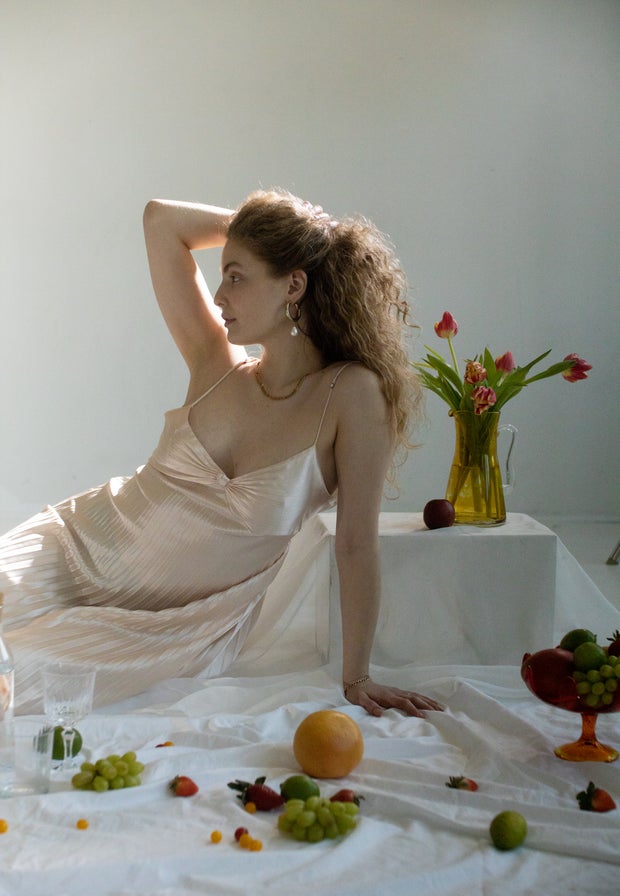 Photo by Jill Burrow from Pexels
Now: 
This ombre sunset inspired midi dress modelled by Olivia Neill, or...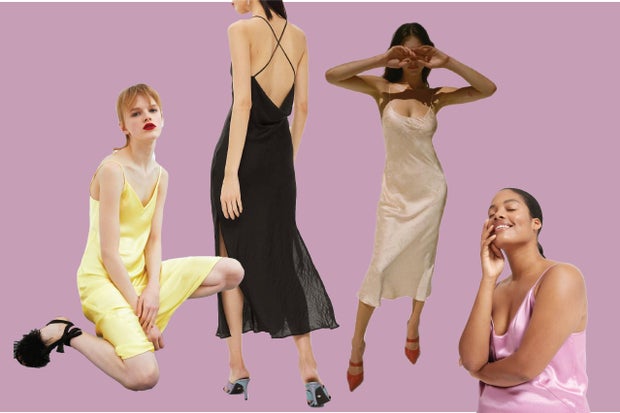 Sarah Maberry
Crocs
Crocs are the most recent summer 2021 trend I've stumbled across. Most 2000s kids had a pair of crocs when they were younger, whether they were real or not. Now we've all grown up and are wearing them again! To be honest, I wasn't convinced it was a good idea to bring them back, but now I've seen them styled with wide-leg jeans and dresses, proving that they can be worn with anything if you believe they can. Crocs also bring a whole new level of excitement when you realise you can customise them with little badges. However, the thought of platform crocs, which is a new Croc design, is a definite no from me.
Then: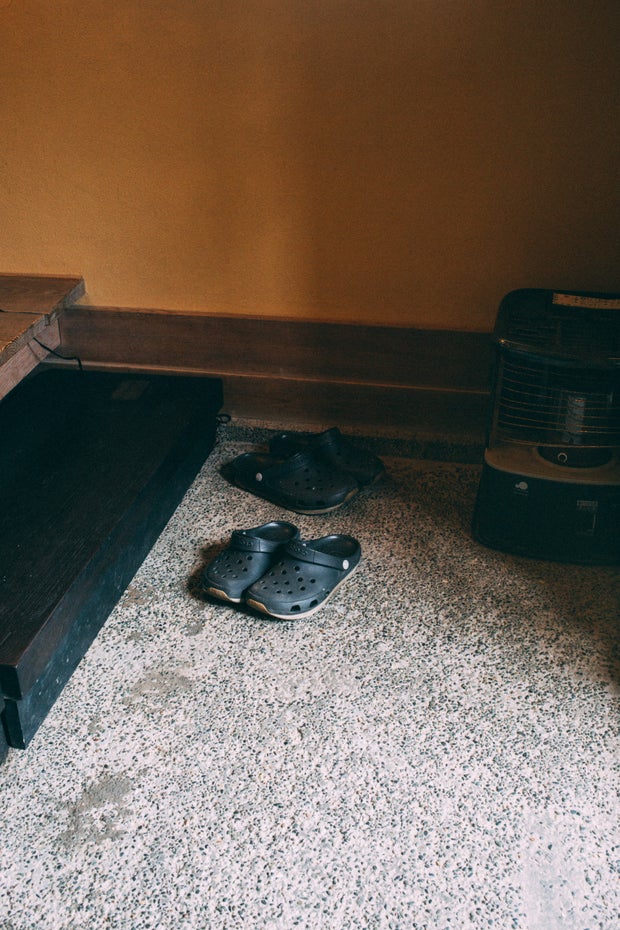 Photo by Charles Deluvio from Unsplash
Now: 
These adorable white crocs with added charms on Flossie Clegg, or...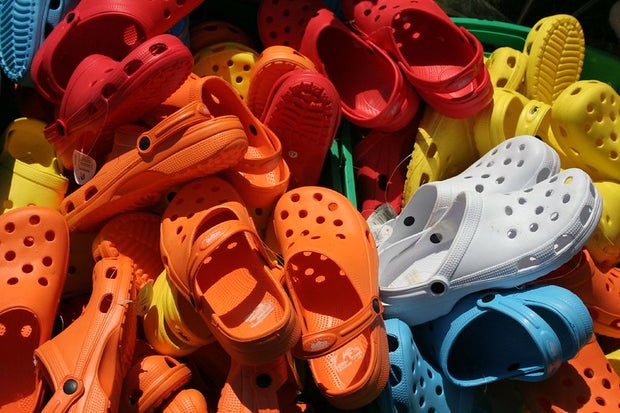 Photo by Liz Jones distributed under a CC BY 2.0 license
Butterfly Clips 
Moving on to accessories, butterfly clips have successfully returned in 2021. I have so much nostalgia associated with these and immediately reminisce being a kid in the 2000s. An iconic star who instantly comes to mind when I think about these clips is Hilary Duff. They can make any outfit look like you spent hours getting ready and instantly adds colour to your hair. I love this trend and love the fact they can be styled in your hair in a variety of ways.
Then: 
on Hilary Duff in Lizzie Mcguire, or...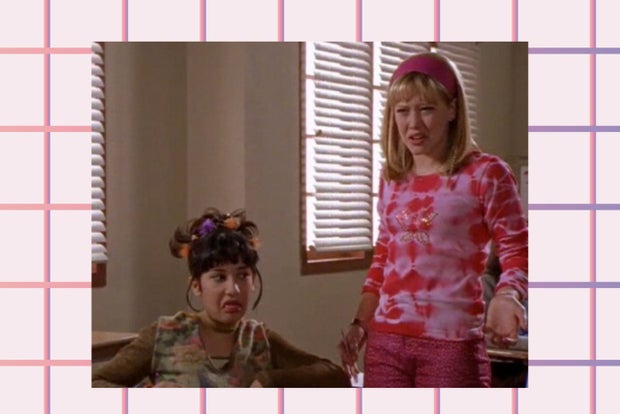 Rebloggy
Now: 
These cute multi-coloured butterfly clips on Nicole Odeon, or...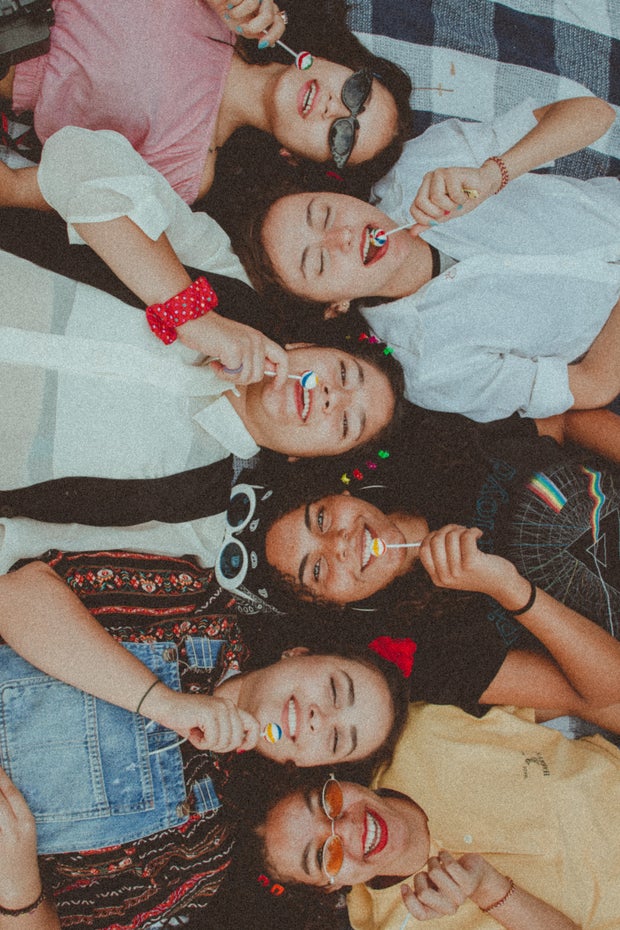 Photo by Aline Viana Prado from Pexels
Sunglasses 
In the 2010's, it was common to see women wearing oversized sunglasses but now they have downsized again and are being worn as an everyday accessory rather than merely for sun protection. Popular styles include tinted, rimless and oval-shaped sunglasses. You could be wearing the simplest of outfits and these 2000s inspired sunglasses would make the look simply pop. Personally, I love these styles of sunglasses but also love an oversized cat eye look.
Then: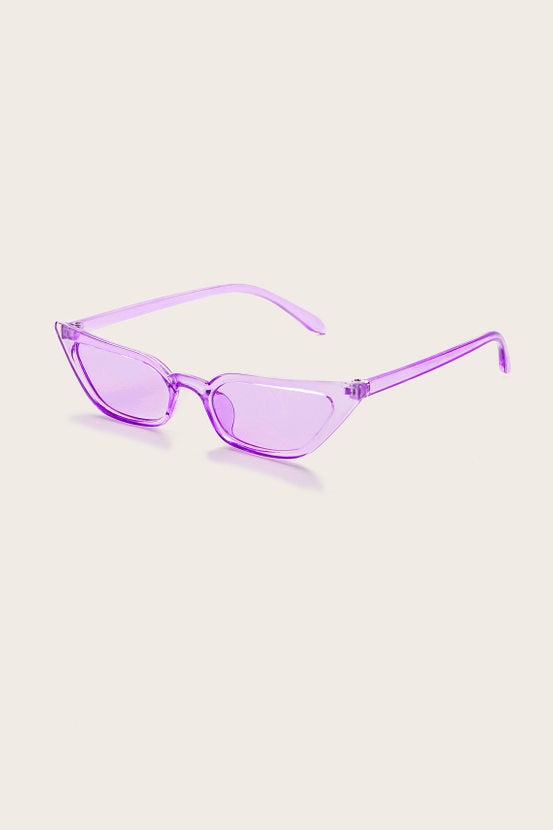 Blush Mark
Now: 
Olivia Neill's brown tinted shades, or...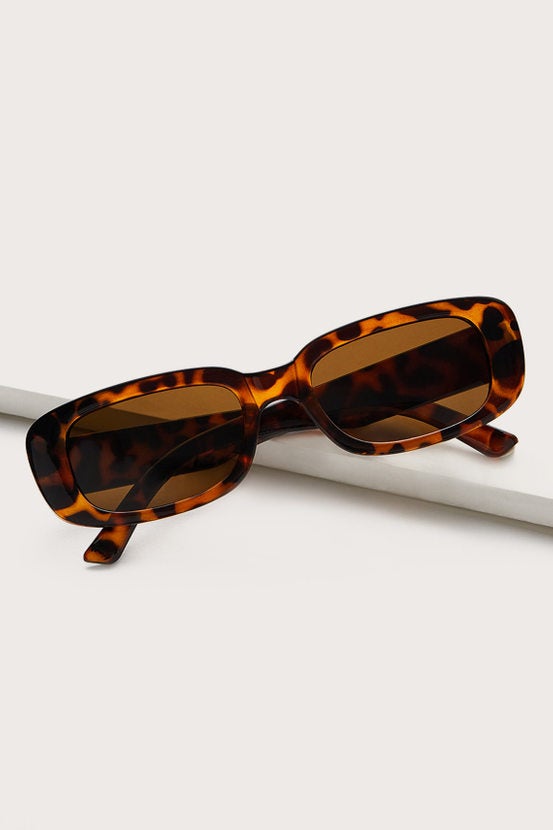 Blush Mark
Words By: Chloe Hill
 Edited By: Harsheni Maniarasan