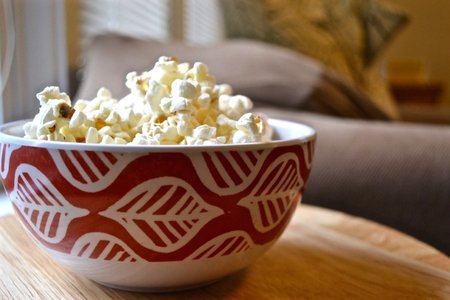 Sabrina's Chilling Adventures in Hell: The Best (and Cringiest) bits of Season 3
The time has finally come, we have been reunited with our favourite teenage witch… Sabrina Spellman. No, Melissa Hart is not back to bless our screens with her original 90's comedy version of Sabrina, neither is the iconic talking Salem. In case you happen to have been living under a rock for the past two years, Sabrina has recently made a comeback in the new Netflix series; Chilling Adventures of Sabrina. The series follows Kiernan Shipka's version of Sabrina as she juggles the torture that is mortal high school with the dangerous world of witchcraft and Satanism. Part 3 of the show was released on Netflix in its entirety on the 24th January, and if you have not binge-watched the season yet then you may need to get your priorities sorted. Also perhaps stop reading this as many spoilers are to come!
It is not surprising that the Sabrina crew decided to bring music into the show given previous versions wonderfully wicked soundtrack. However, I do think perhaps they took it too far this time as we had the cast singing in the show and honestly, it's not what I signed up for. I must admit that I did not mind Harvey, Roz and Theo's band, but seeing Sabrina singing in the Hare Moon celebration was cringeworthy at best. The cheerleading performance of "Tricky" was better, however it did not make sense to me that Sabrina would be the main cheerleader when she had only been on the squad for a week at most and missed their only performance to take a homicidal ice cream man to Hell. 

 

I'm not quite sure why the cast has started singing, but we keep seeing this more and more in different shows. Perhaps it is due to the Gleeks rising from their graves after Glee was put onto Netflix in 2019. Riverdale have also tried to incorporate a more theatrical side with their 'Heathers' episode. Don't get me wrong I am not against musicals, just as I am not afraid to admit that I re-watched Glee over Christmas and LOVED doing so. However, it just feels a little strange when characters we have followed for years, who have never sung before, suddenly start singing.

What do you guys think about this new side to the show?

Honestly, that creepy smile says it all. Robin had a suspicious side to him throughout the season, and we soon found out why. He was in town with the travelling circus of Pagans, who we quickly learn the Spellman's are not fans of and neither were we after what they did to our sweet, sweet Hilda. Robin initially pursued Theo only to use his virgin body for the rise of an ancient Pagan god the Green Man in a quest to take over Greendale and kill everyone who lives there. Even though Robin does end up having a change of heart and really does fall in love with Theo (classic), I still do not trust him. We know virtually nothing about him and neither does his new boyfriend Theo for that matter. Trust me if Theo gets hurt, I will be after Robin's speedy hobgoblin booty. 

Theo is as great as ever, so much so I personally feel he deserves more airtime. I want to know more about him, his transition and his new relationship with Robin. I feel like we never really delved into his storyline and it would be so interesting to do so. On a show like this one that deals with issues surrounding gender and sexuality, exposure is key. If we learn about the thoughts and feelings of a character like Theo, we can begin to relate to them, and I believe then learn so much more about emotional and hugely important topics. The show has a great opportunity here to explore and educate their audience on the struggles those who are transgender face and I believe it would be foolish to ignore that. 

By far, the main arc of this season belongs to Sabrina and her new-found throne in hell. Sabrina had to become the queen of hell in order to save Nick from a life in hell with his body being used to house Lucifer's soul. Of course, Sabrina did not just have to fulfil her duties as queen, she had her coven to save from the Pagans, she had to reunite with her boyfriend Nick, and we cannot forget her place on the cheer team. Honestly, I understand her importance to the coven, that girl has saved the day more times than Zelda has murdered Hilda. But putting Nick and cheerleading before hell was just Sabrina being a teenager and thinking she can do it all. She has now created a time paradox with two Sabrina's, one who is queen of hell and one that is still in Greendale. This should be fun to explore in season 4, and hopefully we will get more of an explanation as to what a time paradox actually is because the whole ending felt a little rushed to me!
Looking back over the season I must admit it had some drawbacks. Parts of it were very confusing, and it was hard to keep track of everyone's motives, for example what was Blackwood even doing? Even so I have to admit I still thoroughly enjoyed Part 3 of Chilling Adventures of Sabrina and I cannot wait to see what is to come next! Finally there was so much to this season that I will leave you die-hard Sabrina fans with a few honourable mentions:
1) Caliban… need I say more?!
2) Hilda and Dr Cee are my new OTP.
3) Zelda having one last drag of her cigarette after being shot and before collapsing is an eternal mood.
Words by Alice Colton.
Edited by Sarah Goswami.