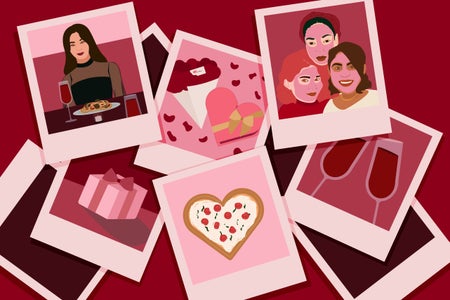 How to Celebrate Valentine's Day in Lockdown
Nearly a year after the Coronavirus hit the UK, it's coming up to one occasion that we're yet to have celebrated in lockdown - Valentine's Day. The 14th of February may be a long awaited day for many, a dreaded one for some or just another Sunday that passes you by. Whether you're away from your partner or living with them, planning on spending the day with those in your house or virtually with friends, here are some ideas of ways you could celebrate. With lockdown making many feel a bit like they're stuck in Groundhog Day, why not do something a little different and spread some love in lockdown?
Food, Glorious Food 
Being a massive foodie, the first ideas that sprung to mind all involved food! If you're looking for a low effort, relaxed option you could order a takeaway or buy one of the Valentine's meal deals that many supermarkets are offering. Perhaps you fancy yourself as a bit of a master chef, in which case you could prepare a three course meal for your partner or divide the work and cook a course each. Last year in my student house we ended up with three couples together on Valentine's. This meant that each couple could make one course for everyone to eat together. It was a great way to share the cooking and spend time with significant others whilst preparing it!
Unfortunately, this year many people will be away from the people they love but this doesn't mean dinner is off the cards. Why not get dressed up and have a Facetime dinner date? If you want to make it extra romantic, make the same food you had on a first date. You could also celebrate like this virtually with others. Grab a gin and something to eat or order in from your go-to girls dinner spot and hop on Zoom for a catch up.
If, like me, baking has become your new lockdown hobby, you could try out a new recipe or a trusty favourite (banana bread can be romantic, right?). It might even be possible to use heart shaped moulds for maximum Valentine's vibes. For every single occasion, my boyfriend requests brownies, so no prizes for guessing what I'll be making this year! If you want to spread the love and show your friends and family you're thinking of them, you could send some homemade sweet treats or see if a local bakery is delivering special orders.
Finally for the food related ideas, a Valentine's breakfast in bed. If breakfast or brunch is your thing this could be a great way to start the day. A lot of places are also doing breakfast style grazing platters, so if you can't physically bring your partner breakfast in bed, you could always send it.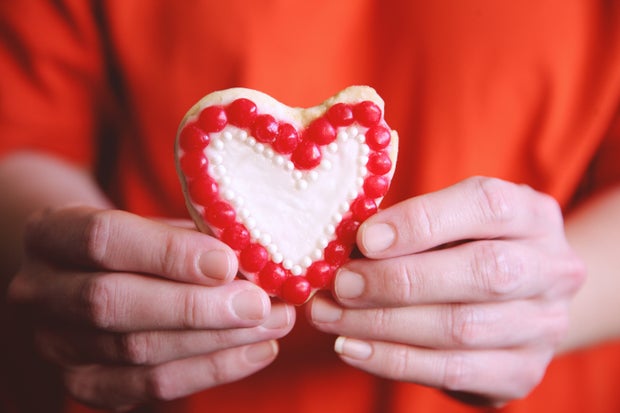 / Unsplash
Movie Night
If you're not bored of movies and have anything left on Netflix you haven't watched, have a movie night. Make sure you've got some cinema style snacks in and a cosy set up; lockdown life means it's never too early to put your pyjamas on. To make it more special you could watch your partner's favourite movie (and then yours), as there's plenty of time for telly at the moment! The good thing about a movie night is that it can be done on your own, with those you live with and virtually as well, by using services like Netflix Party.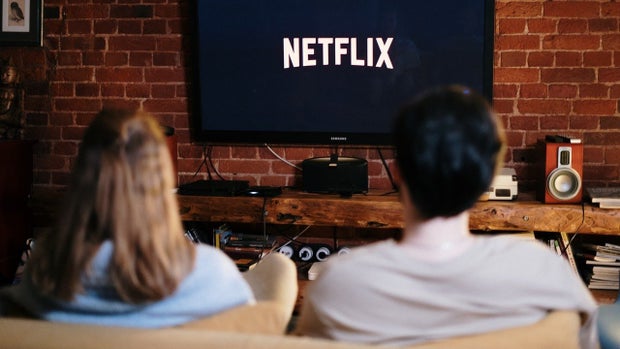 Photo by cottonbro from Pexels
Games Tournament
If a movie night is a little too chill, a games tournament might be more up your street. Pick a few different games to play and note down a points system for each, at the end you'll have an overall winner. If you're living with others you could incorporate some drinking games into the mix. I know Valentine's falls on a Sunday this year, but who differentiates the weekdays from the weekend anymore?
Perhaps more fit for the occasion, you could play some love themed games, for example 'Mr and Mrs' or the 'First Dates' game. I can vouch that this one is really good fun, but it might be better if you live with a few more people. I played it with my housemates last year and it's definitely good for finding out some juicy gossip about your friends! Again games are great because they can be played virtually and in person. This is also the case with quizzes, where you could have a Valentine's themes around famous couples or quiz your partner to see if they can remember everything about you (which they probably can't, even though you've definitely told them your middle name at least five times).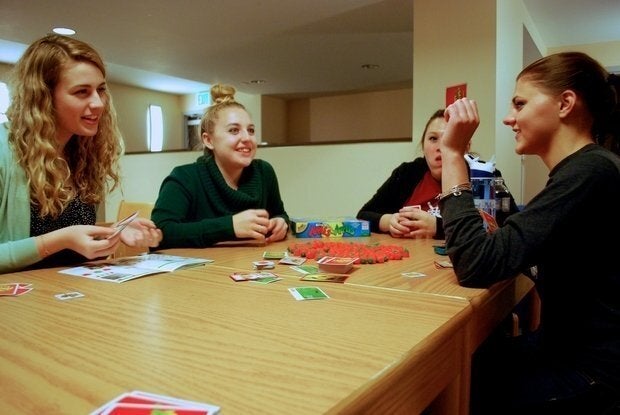 Spa Day
If you're feeling the stress, why not treat yourself or your partner to a spa day? Lockdown is taking its toll on us all, so relax, light a candle and pop on a facemask. A nice hot bath and a massage could be just what you need and can also be romantic too. If you'd rather get out and be active instead, you could use your daily exercise to meet a significant other or friend for a stroll but remember to keep your distance!
Looking Forward
Personally, I love to have things to look forward to and in the current situation that's not easy. So many of us have missed out on celebrating birthdays and other important events as well as facing the disappointment of having plans cancelled. I find that making a list of places you'd like to go to and the things you'd like to do after lockdown can help hugely. Think of any local restaurants you haven't tried for when date nights resume, note down holiday destinations you've been dreaming of or browse the internet for the perfect night away. This can be done with your partner or friends, virtually or in person. Having things to look forward to will inevitably lift the mood and remind you of all the good times to come with the people you love.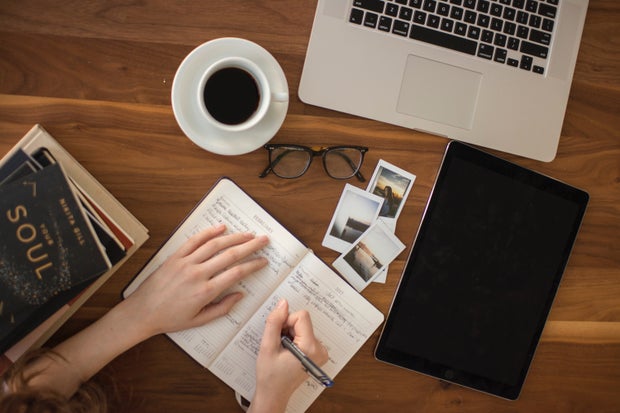 Photo by Thought Catalog from Unsplash
However you choose to spend your lockdown Valentine's Day, remember that we could all use a little love this year.
Words By: Asha Hipperson
Edited By: Rosie Harkin-Adams