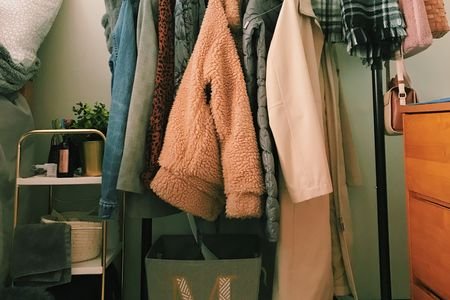 Four Must-Have Pieces for Your Fall/Winter 2020 Wardrobe
1) Channel your Inner Chandler Bing with Sweater Vests
Image courtesy of @petiteelliee
Yep, that's right, Chandler Bing fashion is back and better than ever. Sweater vests have definitely been having their moment lately. Whether it's patterned, cropped, or a neutral basic to add to your wardrobe, I'd say it's one of the first things I'll be adding to my wardrobe. This is also the ideal layering piece, perfect for staying cozy and chic.
2) As Bruno Mars so Eloquently Puts it….Chuuuuuuunky
Whether it's a classic pair of Doc Martens or a Chelsea boot, it's safe to say that chunky boots are here to stay. They're perfect to add a little edge to any outfit. I personally love pairing my Doc Martens with a lighter summer dress, tossing on a pair of tights and a cozy jacket. It's the perfect transitional outfit, plus, a chunky boot just makes you feel a bit more powerful, don't you think?
3) Check Yourself
Channel your inner Cher Horowitz this season with all things check. I'm absolutely loving check in outerwear specifically, as it's such a fun way to jazz up an otherwise plain feeling outfit, especially in the fall/winter when outerwear is essential. 
4) Mini Eggs…no wait, Mini Bags.
Image courtesy of @hercampusstyle 
I've been seeing these all over the place, and they're definitely much more practical than the infamous micro Jacquemus bag. Perfect to dress up or dress down any outfit, these bags are ideal for an evening out with friends, or a hands-free shopping day (when it's safe to do so, of course).
Words By: Anastacia Jido
Edited By: Mary White