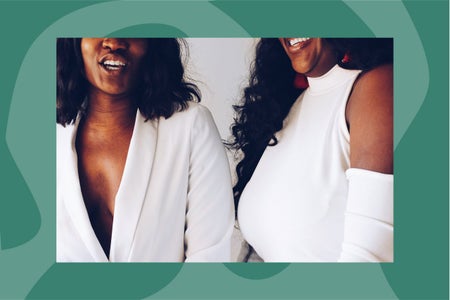 Christina @wocintechchat via Unsplash
Mixed Chicks: My Review for the Hair Care Brand for Multiracial Girls
Mixed Chicks seems to be an underrated hair product in the natural hair community. Mixed Chicks is a brand that focuses on what they call "multicultural hair" and celebrates diversity in hair care. The brand was created to fill the niche by creating products that fit the needs of multiracial clients, in a world where hair care is either for straight hair or kinky hair.
I never hear anyone talk about the company our their products, so I decided to give it a go when I saw travel size products in Target after my grandmother mentioned she saw something about the founders, Wendi Levy and Kim Etheridge, on tv. Growing up biracial I have had a very hard time finding products that work for my 2b/3a dry hair type. Many products on the market either cause frizz or weight down my hair. I have found luck using Cantu and Shea Moisture products but was excited to try a new brand.
I bought their Gentle Clarifying Shampoo and Detangling Deep Conditioner in travel size for about $10, but a full-size bottle goes for about $15 per fl oz. The travel size was 2 fl oz and lasted me about 6 washes or a month and a half.
It gave my hair great effortless curls, from all the shampoos and conditioners I have used I have found these help with clumping the most. I did not change any of the styling products during this method but I found that when I get to clump my hair it came together with the easiest. It really defined my curls and made the curls stand out. The curls lasted the same time as usual after wash; it also helped my hair hold longer hydration.
However, I did find that my roots were more dry than usual after I used the shampoo and that it wasn't as hydrating. You have to use the conditioner with the products if you want the hydrating effects. I would probably say skip the shampoo and if you're curious to try their products.
In the end, I think that these products made my curls look great and really helped clump my curls. These products do not follow the curly girl method, so if you do follow that method you should probably skip the product. However, for the price tag, it is more expensive than what I would prefer to pay. There are other hair care products that dso the same thing for a drugstore price.