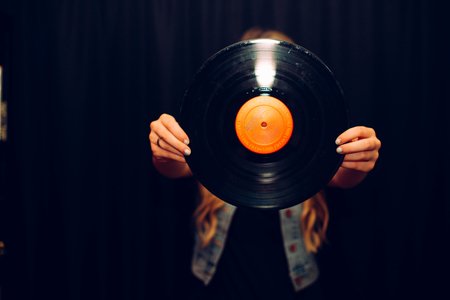 Breanna Coon / Her Campus
Why the 2020 Grammy Awards Fell Flat
The Grammy Awards, which just aired this past weekend on Sunday, January 26th, were very underwhelming. Filled with lackluster performances and predictable award wins, the show fell flat for many viewers. 
There was already a looming sadness that fell upon the day of the event, as NBA legend Kobe Bryant passed away in a helicopter crash in California. The Staples Center, where the Grammys were being held, was one of the most essential places to Bryant's career. The most beautiful part of the night was host Alicia Keys' opening sequence, where she paid tribute to Bryant with help from Boyz II Men. This was an impressive move, as they would have had to come up with a way to honor him within a matter of hours. 
Another memorable part of the show was Demi Lovato's emotional performance, her first in two years, of a new song titled "Anyone." She had tears in her eyes throughout the whole song, yet her voice shone through with a raging power. This was her comeback since her almost deadly encounter with a drug overdose. Her performance was deemed one of the best of the night and she was given an undeniable standing ovation. She also received much praise on social media from her music peers such as P!nk, Sam Smith, and Selena Gomez. 
Tyler, the Creator also had a standout night. His performance of "Earfquake" and "New Magic Wand" was a creative achievement and definitely the most energetic of the night. He was joined by Boyz II Men and Charlie Wilson, and his artistry proves why his Grammy win was well-deserved. 
With all of that being said, the rest of the award show felt mundane and unsurprising; it was essentially a music popularity contest. Billie Eilish took home every single major award including Song of the Year, Record of the Year, and Album of the Year. She also received accolades in the categories of Best New Artist, Pop Solo Performance, and Pop Vocal Album. Although she has had an extremely successful year, this made the show boring to watch. Lana Del Rey and Ariana Grande were both snubbed after putting out great work. Lana Del Rey is specifically  overdue for a Grammy award. Her aesthetics and artistry have paved the way for younger musicians like Billie Eilish and she definitely deserved a Grammy for her album Norman Fucking Rockwell!, which was her truest and most personal work with beautiful lyrics and storytelling. 
It was also unsettling to watch because of the controversy that came up in the news about the Recording Academy from the previous week. Ex-CEO and president of the Grammys, Deborah Dugan, filed an Equal Employment Opportunity Commission and also revealed the wrongdoings behind the Grammy voting process. She called the Academy a "boys club" and blatantly stated that there is clear voter manipulation. She also mentioned that she was sexually harassed by the Academy's outside counsel. The show did a great job of making the general public forget that something happened as they never addressed any of the problems. 
Amidst the scandal and after the show had aired, the Recording Academy announced that they would implement new diversity initiatives. According to CNN, some of the initiatives include hiring a diversity and inclusion officer and creating a fund meant to support "women in music" organizations. There is also a fellowship that will be created to keep track of the Recording Academy's progress with diversity. It is hard to believe this is still an issue in 2020, especially because the Academy has been called out for their biases multiple times in the past, but it will definitely be interesting to see where the show goes from here and whether or not these efforts will make a difference or not.