Twilight: Where are they now?
It's been ten years since the vampire and werewolf craze hit the theaters. I still remember a time when I could say: Bella and Edward who? Now, I can barely go a week without giving into a Twilight reference amongst my friends. I think we can all agree that the Twilight saga did have its fair share of issues, but I loved it as a teenager. I still love it today, maybe because it takes me back to the excitement of reading the books or watching the movies for the first time. To celebrate this ten-year anniversary, I thought I would peek into the current lives of some of the Twilight stars.
Kristen Stewart A.K.A Isabella Swan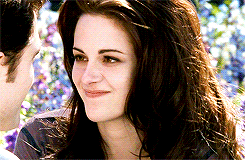 After the success of the Twilight franchise, Stewart was named one of the highest paid actresses. She went on to land several roles, including the chance to play Snow White in Snow White and The Huntsman. Currently, she is set to appear in the remake of Charlie's Angels. 
Robert Pattinson A.K.A Edward Cullen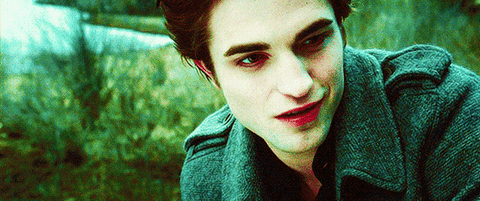 Not only did Pattinson star as the sparkly heart-throb of the series, he also produced some musical numbers for the Twilight Soundtrack. He hasn't been focusing too much on his music these days, but he is reportedly contributing some music in his next film, Damsel.   
Taylor Lautner A.K.A Jacob Black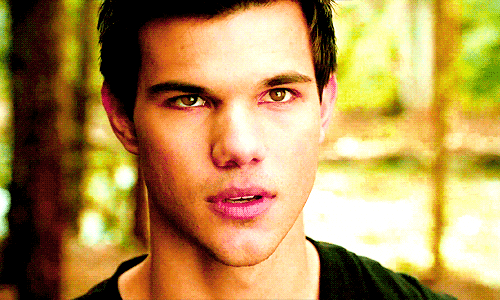 Lautner quickly became a sensation once New Moon hit the theaters. Once his wolf days were over, he went on to star in a couple of movies with Adam Sandler. He had a role in Ryan Murphy's Scream Queens, and he currently stars in Netflix's show Cuckoo.
Nikki Reed A.K.A Rosalie Hale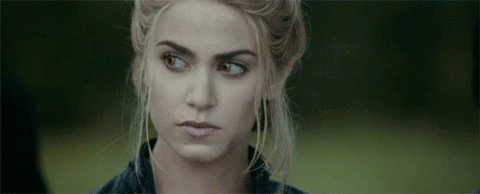 I think every fan can agree that Rosalie Hale #deservedbetter. Reed went on to do a few television roles, like appearing as Betsy Ross in Sleepy Hollow. One thing she is known for today is her charity work. She is the founder of Bayou with Love, which seeks to create eco-friendly clothing and jewelry. Oh, and she is married to fellow vampire Ian Somerhalder.
Booboo Stewart A.K.A Seth Clearwater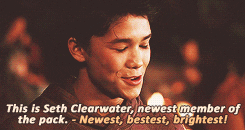 Stewart has done quite well for himself. He had a recurring role in HBO's Westworld but, if you watch Disney Channel—or you have a child in your life that does—then you have probably seen him in rocking it out in the Descendants franchise. To the new generation he will be known as Jay, but to me he will always be Seth Clearwater.
Kellan Lutz A.K.A Emmett Cullen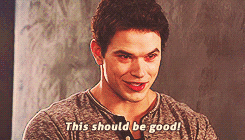 Lutz has appeared in countless films since he put away his vampire fangs. He had the chance to portray Hercules in The Legend of Hercules. He was also in The Expendables 3 movie alongside Sylvester Stallone. Aside from acting, Lutz does a lot of charity work. He raised money for endangered gorillas and chimpanzees while filming Tarzan.
Kiowa Gordon A.K.A Embry Call
Gordon went on to land a couple of television roles. He stared alongside Jason Momoa in The Red Road—I highly recommend watching this series on Netflix. He currently has a show in production called Shadow Wolves.  
Anna Kendrick A.K.A Jessica Stanley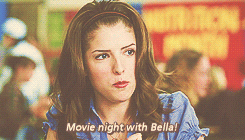 Kendrick is no longer known as just one of Bella's human friends. She has become a house-hold name in the past couple of years. She has appeared in countless movies, like A Simple Favor, Into the Woods, and, of course we can't forget, the Pitch Perfect franchise. There is also her online presence. She has a talent for posting hilarious—and relatable—tweets.
Christian Serratos A.K.A Angela Weber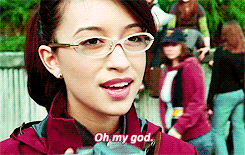 Serratos hasn't made a lot of movies since Twilight ended. But, that hasn't stopped her from acting. If you watch AMC's The Walking Dead, you might recognize her as the zombie-fighting character known as Rosita.
Now, get out there a binge watch each movie to celebrate this anniversary, Twilighters.