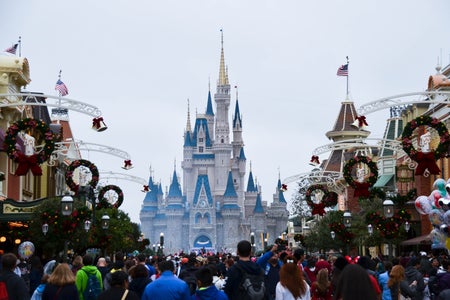 Spoiler-Free Review of "Frozen II"
The first Frozen movie came out in 2013 when I was a sophomore in high school. Now being a junior in college, I did not miss the opportunity to see the second one. It has been in the works for years, and after seeing it over Thanksgiving break, I can understand why. 
The animation was absolutely stunning. I don't think I've ever seen an animated movie as aesthetically pleasing as Frozen II, not even the first one. The costumes, the colors, the spirit of the characters, and the feel of the environment all add to the beauty of the film. Similar to the first movie, they spend a majority of time outside, and now I find myself longing for an adventure in the wilderness. 
The plot of the film involves Anna and Elsa (along with Kristoff, Sven, and Olaf) trying to save Arendelle by solving mysteries from the past. We get to see all of the characters follow the major theme of transformation, while also learning new things about themselves. It's interesting to see cartoons grow and have character development, but I also love the consistent chaotic energy that Olaf possesses.   
I'm still undecided if this is good or not, but the songs are still stuck in my head. "Into the Unknown" has become the new "Let it Go" thanks to Idina Menzel's melodious voice, but the other cast members were just as wonderful while performing their songs. Hearing them beforehand was one thing, but seeing them played out through the characters made it a hundred times better.   
Although I was disappointed Elsa didn't have a girlfriend—this is not a spoiler, as the directors already confirmed she wouldn't have a love interest—I was still pleased with the journey her character took. Looking back at her timidness in the first film compared to her confidence now is enjoyable to see. She cares deeply about her family and takes her duty of being a leader seriously; I think she's a good role model for young children to have. 
The writers definitely threw in a few jokes that were directed towards the adult movie-goers. I cackled at some of the sly remarks made by the characters—though it was mostly Olaf. I watched a behind-the-scenes video of the actors doing the recordings for the film, and seeing Josh Gad go completely off-book was brilliant. I couldn't imagine a different cast. 
Overall, I loved this film, and I would say I like it better than the original Frozen movie. If you know me, then you know how much I love the first film and how incredible the second one has to be for me to say this. 
I can only hope for another sequel, though I'm not sure we'll get it. Either way, I will never let it go.