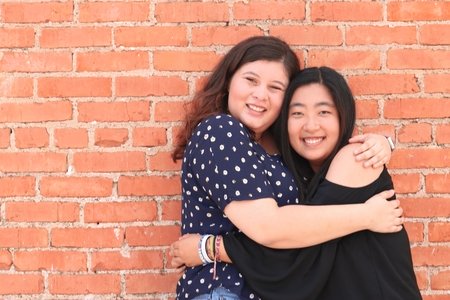 I never realized how much I take for granted until the pandemic hit, and everyone's lives were changed in a second. If anything positive has come from this situation, it's that I've learned a lot about myself. 
I definitely miss my friends the most. I miss visiting them at their homes, playing games, having movie nights, and baking cookies even though we always say we're trying to eat healthier. I miss being able to hug them and comfort them when they're upset. My love language consists of words of affirmation and physical touch, so this distance is hard to overcome. 
In addition to missing being able to go out to eat, I work in a restaurant, and I never thought I'd say it, but I wish I could go back to work. Since I'm a hostess, I am not trained to take orders or anything, so I don't need to go in until the dining rooms are open again. Every day I would find something to complain about at work, but now I would give anything to go back. Not only do I need the money, but it would also be nice to have something to do. However, I find myself missing the friendly atmosphere and the people who I never see unless we're at work together. Surprisingly, I can't wait until I'm back in my apron again. 
I did an article earlier this year about all of the movies I was looking forward to in 2020 and don't I look like a fool now. I had so many plans to go to the movie theater this year, and now people are joking about Sonic taking home all of the awards because nothing else has really come out. I can't help but laugh at them though. 
It feels really selfish to complain about the basic activities I can't do when people are sick and dying, but I think it's important to notice all the things we miss while we don't have them. 
It truly is the little things in life that make it worth living. The first thing I'll do when this is all over is go to dinner and a movie with my friends, wrapping them in the biggest hug I can possibly give. Hopefully, that day will come soon.