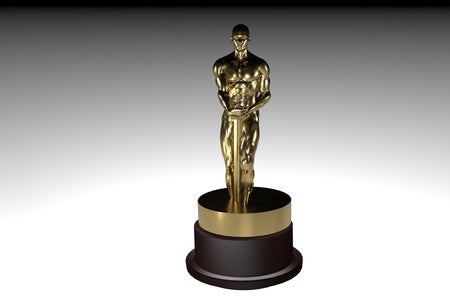 Five Movies That Should've Won Jake Gyllenhaal an Oscar
Jake Gyllenhaal is one of the greatest actors of our generation, taking on a variety of roles ever since he was young. Despite his great accomplishments as an actor, he has yet to win one of the biggest awards of all—an Academy Award. He's only been nominated once in the Best Supporting Actor category, though there were plenty of other occasions when he should've taken home the prestigious award
In one of his lesser known films, Jack Gyllenhaal plays Joe Nast alongside an allstar cast including Susan Sarandon, Dustin Hoffman, and Ellen Pompeo before she was Meredith Grey. His character is suffering from the loss of his fiancée who was killed in a shooting. Nast opts to move in with her parents after her death, without disclosing the truth of their relationship to the woman's family. Despite mixed reviews from critics, there's no doubt that Gyllenhaal can hold his own next to seasoned pros, and this particular film deserves more recognition.

In this crime thriller, Gyllenhaal plays a detective searching for two young girls who went missing on Thanksgiving. While police search for the abductor, Gyllenhaal's character has to keep an eye on the one girl's father who continues to spiral out of control. It's intense and chilling, something that tends to bring out his best work.

3.

Brokeback Mountain (2005)

Jake Gyllenhaal was nominated for Best Supporting Actor for his role as Jack Twist but lost to George Clooney in Syriana. He deserved this win for portraying a closeted gay man in 1960s Wyoming who begins a relationship with a reluctant sheepherder. Brokeback Mountain is one of the most mainstream influential queer films, and part of that reason is the amazing acting done by Gyllenhaal.

4.

Nocturnal Animals (2016)

Jake Gyllenhaal does his best work in dark films. He juggles two roles in this movie: one in the real world, a novelist named Edward Sheffield, and one in the novel's world, a family man named Tony Hastings. Between the raw emotions of Tony and the twisted mind of Edward, Gyllenhaal creates a great dynamic among them. Amy Adams also should've won an Oscar for this film too.

In yet another crime thriller, Gyllenhaal plays Lou Bloom, a man who is completely unhinged, recording dangerous events in Los Angeles with the intention to sell the footage to the highest bidder in television news. From wild car chases to shootouts to extreme meltdowns, I couldn't imagine anyone else able to play the role as well as Gyllenhaal did. The film portrays the unethical side of journalism that is ignored in order to get the juiciest story told, and he's able to bring it all to life.
Maybe Jake Gyllenhaal isn't for everyone, but there's no doubt that he's a terrific actor. It's only a matter of time before he's presented with the Academy Award, and I'm looking forward to it.