The Struggles Of Summer Fashion and How To Overcome Them
Summer is right around the counter and if you're anything like me, fashionwise, you are not looking forward to it. Summer is my hardest season for fashion. My color palette of black and maroon just doesn't match and I much prefer wearing jeans and a sweater rather than a crop top and cutoffs. 
Why? Because a season like summer, where brands encourage us girls to flaunt our tummies and thighs are also the same brands that say our tummies need to be flat and our thighs need to have a gap. And the thing is, not all of us girls have that. I know I don't. Even though I have a petite frame, I don't have a thigh gap or a paper-flat stomach. So, while summer is the season of sun, it's also the season of insecurity. So, how can we feel confident in what we wear if we are so worried about our belly rolls?
So, since summer is my hardest style season, both because of my personal taste and insecurity, I figured some of you might be in the same boat.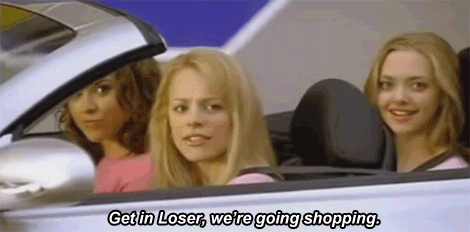 Paramount Pictures
Here are some confidence-boosting fashion must haves and style tips:
Cutouts: 
The trick is to show off the areas of your body you love rather than those you don't. If you love your cleavage, show it off. If you love your shoulders, show it off. If you hate your hips, don't bother. Try looking to Versace, Fendi, and Kenzo for inspiration.
Sheer:
Sheer is the perfect thing for the insecure girl who wants to be sexy, daring, and fun with their style. It is cheeky, while still being contemporary and somewhat modest. And you can wear it in so many different ways. You can layer it. You can just wear it with a bra if you're feeling super confident. It's also the perfect way to wear long sleeves in the summer without getting too sweaty. Check out Dior, Fendi, and Balmain's runways for more ideas.
Puffy Sleeves:
The 80s were onto something. Big shoulders give the illusion of a smaller frame. They are also uber-trendy right now thanks to cultural phenomenons like Bridgerton. They are also all over the runways of Gabriela Hearst and Jacquemas.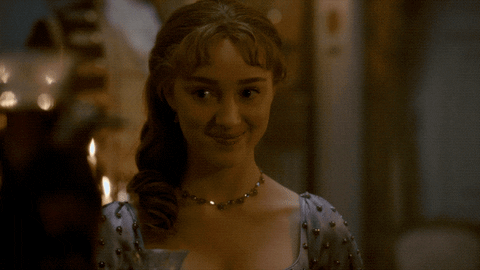 Netflix / Giphy.com  
Black & White:
Being simple with black and white is sometimes best. The monochrome look can be slimming and also mask anything you don't want to show off. Or wear the two neutrals together and instantly stylish. Just look at Chanel, Miu Miu, and Dolce & Gabbana.
Maxi dresses, Or Dresses In General:
Maxi dress styles are said to be the style of the summer. Personally, I don't agree. I'm a mini dress girl. However, fashion houses like Chanel and Dior are showing off Maxi dresses for their summer lines. The great thing about maxi dresses, or just dresses in general, is that it's a one and done outfit. It also masks everything from your stomach to your thighs. They are the perfect summer wardrobe piece. I personally wear dresses all the time in the summer. Dresses, in my opinion, are the ultimate summer must have.
Button Down Shirts:
Button down shirts are TBH so versatile for summer. My favorite thing to do is to ~politely~ ask my dad for one of those button ups (that, on me, are very very oversized) and tie in a crop top. It's great because you can do it in a way that makes you feel confident. Buttoning some of the buttons. Not buttoning any. And the oversized look masks everything. It's a win-win! 
Giphy