Yet Another Fall 2020 Playlist (with Pizzazz)
In my life, I tend to pick up a theme and then can't seem to put it down. Anyone who knows me well enough (or frankly, anyone who knows me at all) knows that's an embellished way of saying I can't shut up about anything once I get excited about it. What does that mean for your reading experience today? It means that it is still fall, y'all, and I have more autumnal content to share! What I can't accomplish in originality I can more than make up for in my enthusiasm and love for the season!
Listed below are some recent favorite songs of mine that have been getting me through the long walks, drives, and hours of studying throughout this weird but, at times, surprisingly wonderful fall. I've put them together on one fall-themed playlist that I hope will have a little something for everyone. We've got some oldies, some spooky-themed singles, some classics, some fresh new sounds, and artists with a range of styles and music industry experience, all of whom you should definitely check out!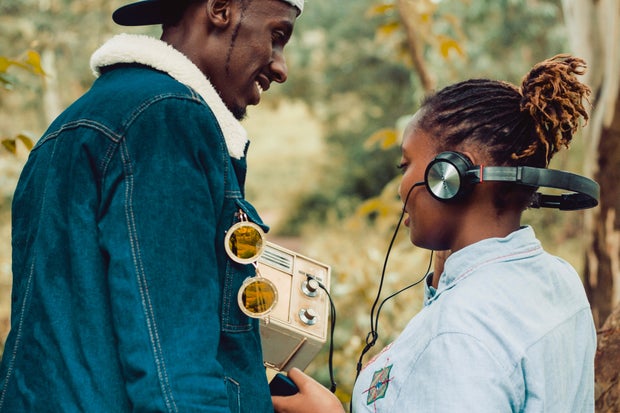 Via Nicholas Githiri on Pexels
Listen here: https://open.spotify.com/playlist/2Ns52uUrLLuV45jfxZaUac?si=iTkyzoV6SMe09tAf6bnFwA
1. "I Put A Spell On You"- Nina Simone
Was I inspired by Bette Midler belting this song out in Hocus Pocus? *sips cider* Possibly. Since this song was first written by Jalacy "Screamin' Jay" Hawkins in 1956 and became a rock and roll classic, it's been covered dozens of times by artists from almost every genre imaginable. Nina Simone's 1965 cover transforms it into a slow, jazzy, haunting, soulful piece that is perfect for curling up with a hot drink and looking out at a stormy fall night. 
If you like this, you'll like: I Put A Spell on You (1965) is phenomenal, but if you're just diving into the amazingly iconic and rich body of work that is Nina Simone's discography, I'd also recommend Work from Home with Nina Simone (2020) for a wider sample. 
2. "Atop a Cake"- Alvvays
Brought to you by an awesome Canadian indie pop band with a unique edge, this song is a great pick-me-up for walking to class or heading out to do errands. I associate it so strongly with the leaves changing and walking down Middle Path at Kenyon on my way to class. This is a bop that can get you feeling motivated, make you want to dance, or maybe a bit of both at the same time!
If you like this, you'll like: This song is featured on Alvvays (2014), which also has great singles like "Archie, Marry Me" and "Adult Diversion." I'd also give their Antisocialites (2017) album a listen ("Not My Baby" is my favorite song from this one). 
3. "Halloween"- Phoebe Bridgers
I didn't really know what to make of Phoebe Bridgers' slow, serene sound when I first heard it. However, as I started listening to her most recent album Punisher and then worked back through her discography, she grew on me slowly but surely, and I now have her on repeat most days. With Bridgers' airy, bright notes and emotionally resonant lyrics, this song is not only delightfully Halloween-themed but also beautifully bittersweet.
If you like this, you'll like: Punisher (2020) will give you the quiet quarantine catharsis you need with a bit of nostalgia mixed in. Some standout songs include "Garden Song", "Kyoto", and "Moon Song". Also check out Stranger in the Alps (2017), which, among other great singles, has "Demi Moore" and "Scott Street."
4. "bloody valentine"- Machine Gun Kelly
A successful rapper already, Cleveland native Machine Gun Kelly has come out with a pop-punk album following a string of incredible pop-punk singles released throughout 2020 that have made this otherwise horrible year just a little better. MGK has a distinctly perfect voice and energy for a varied, collaborative, fantastically chaotic punk album and this is far and away his best single in my opinion.
If you like this, you'll like: The recently released Tickets To My Downfall (2020) is, quite simply, the album that Kells was born to make. Standout songs include "forget me too" (feat. Halsey), "concert for aliens," and "my ex's best friend" (feat. blackbear). For more of his rap/rock style, check out Hotel Diablo (2019) and bloom (2017). 
5. "Foxbeard"- Run River North
Originally known as Monsters Calling Home, this LA-based, American/Korean indie-folk band has a gorgeously layered, atmospheric harmony and an almost palpable sense of gloomy fall aesthetic in their sound. The best way to describe this song's aesthetic is that it will make you feel like you're soaring through the fog above a forest of blazing orange-yellow leaves and tall pine trees.
If you like this, you'll like: This single and many other great ones (check out "Beetle") come from the Run River North (2014) album. Also, check out Drinking from a Salt Pond (2016) and various singles they've dropped throughout 2020. 
6. "Autumn Leaves"- Ed Sheeran
This bonus track on Ed Sheeran's + album has been one of my favorite fall-themed songs for a long time and isn't acknowledged enough for its poignance and beauty. That being said, its heartbreaking tone and lyrics (Sheeran dedicated it to a close friend who passed) may make it a bit of a tearjerker depending on what mood you're in. After many re-listens over the years, I've been able to take it with me on sunny, breezy autumn walks and just allow myself to be carried along by the melody. 
If you like this, you'll like: + (2011) is classic, old-school Ed Sheeran, and a treat overall. For a more recent album and a diverse range of sounds and styles, check out his No. 6 Collaborations Project (2019) for some of the best duets and collaborative pieces in modern pop music ("I Don't Care" (feat. Justin Bieber) and "Beautiful People" (feat. Khalid) gets me every time). There are also a ton of insanely good hip-hop/rap collaborations on the album as well.
7. "Vampire"- Dominic Fike
Fike is an explosive new artist who has emerged onto the alt hip hop scene with some exciting music. This track on Fike's debut studio album What Could Possibly Go Wrong is the perfect song to play in the car at night or at a socially distanced hangout with friends in the midst of the spooky season. 
If you like this, you'll like: Listen to What Could Possibly Go Wrong (2020) along with Don't Forget About Me-Demos (2018). The latter sparked an intense label bidding war that was relatively unheard of for such a new artist. "3 Nights" (incredibly catchy by the way) and "King of Everything" are my favorite songs from Fike's 2018 demos.
8. "Gates of Cloud"- Roland Faunte
My brother originally introduced me to Roland Faunte (admittedly, he's responsible for much of the good music I listen to now) when his first album Sewing Kit had just dropped on Spotify, and I was instantly hooked. Faunte's vocals are direct and personal, and his music comes from a raw, emotional, achingly beautiful place that he's able to transform into amazing compositions and share with his listeners. This bright, optimistic song is a departure from the heavier emotional style of his previous work but still retains the amazing sounds and distinct style that make him an alt/indie artist worth keeping an eye on.
If you like this, you'll like: Sewing Kit (2018) is very sad and emotional but well worth a listen for times when you're in your feelings and are working through things a bit. I also think that at least one of the singles from this album need to find their place in a good movie soundtrack at some point. "Happy Life" and "Hand Over Hand" are two of my favorite tracks. Other singles released this year besides "Gates of Cloud" include "Be Fine" and "Brick by Brick."
9. "Jackie and Wilson"- Hozier
Hozier has a great voice and style for fall in general, with his uniquely soulful voice and artful mix of folk, blues, and indie rock. This song is one of the best driving songs out there, and it particularly sets the tone for belting in the car on a sunny day. 
If you like this, you'll like: Hozier (2014) is an incredible work of art and a well-rounded go-to (though Cherry Wine and other emotional tracks will mess you up a little bit), but I would also recommend his more recent album Wasteland (2019), and particularly the first track "Nina Cried Power" (feat. Mavis Staples). 
10. "exile"- Taylor Swift (feat. Bon Iver)
What can I say? You should've seen a folklore recommendation coming from a mile away. This was the first song I heard from Taylor Swift's surprise album released in July, and it's still my favorite even after dozens of re-listens. The gorgeous way Swift and Bon Iver's voices complement each other, combined with the heartbreaking dual perspectives of a relationship that's fallen apart, allow it to not only sound incredible, but also tell a cohesive and powerful story. For that matter, the album as a whole achieves specific and skillful storytelling in a way that few albums have, and should be listened to all at once. 
If you like this, you'll like: Really any Taylor Swift album is a good one, but I'd especially recommend folklore (2020). "august," "seven," and "cardigan" are my particular favorites. Also, check out Lover (2019). 
11. "queen of broken hearts"- blackbear
Whether he's killing it on a solo track or an awesome collaboration as yet another artist who can duet seamlessly with pretty much anyone, blackbear has a fun, fresh, varied sound that makes every song better. He's also produced and written for a wide range of artists throughout the last decade, making his impressive work pervasive throughout the music industry. 
If you like this, you'll like: You're most likely to recognize "hot girl bummer" on the album everything means nothing (2020) and I'd check out the "me & ur ghost" single as well. Also listen to digital druglord (2017), with some angry rock-out songs like "do re mi" and "chateau."
12. "LOVE IN THE DARK"- Jessie Reyez
I was first introduced to Jessie Reyez through her cameo and musical feature in the incredible Netflix rom-com Someone Great (2019). Blending styles of R&B, hip-hop, and pop together all within a single song, Reyez's voice is powerful and her dynamic, commanding presence shows through her impressive work. "LOVE IN THE DARK" is more of a slow, serenading ballad compared to other songs on the album in a way that's both haunting and reflective. 
If you like this, you'll like: BEFORE LOVE CAME TO KILL US (2020), which came out at the beginning of the year, is a great new album to get introduced to the full range of her new sound from slow and soulful to upbeat and rhythmic. Being Human in Public (2018) and Kiddo (2017) (any true Someone Great fan will recognize and possibly cry to "Great One" on this album) are also exceptional. 
13. "Oxford Comma"- Vampire Weekend
 Coming in at the spookiest of numbers on the list, Oxford Comma has big back-to-school energy and is one of my favorite songs from Vampire Weekend's 2008 album. With a fun, experimental rhythm as well as offbeat and, dare I say, quirky lyrics *cue the liberal arts eye roll*, this song is a great one to listen to when you're in get-it-done mode.
If you like this, you'll like: There are so many great bops on the Vampire Weekend (2008) album ("Mansard Roof", "Walcott", and "Cape Cod Kwassa Kwassa" to name a few). Contra (2010) is also well worth a listen (I'm a big fan of "Diplomat's Son", "Run", and "Horchata"). 
14. "coffee in september"- Syd Rose
This gorgeous song was introduced to me by one of my friends who went to high school with Syd. This is her first single release and, in my opinion, a phenomenal one at that! Beautifully balancing the peaceful and personal, she offers an incredible song that's perfect for layering up and looking out the window of a coffee shop or sitting in your workspace, thinking back on old memories on a cloudy fall morning. You can learn more about her in this DARK Magazine profile. I'm personally very excited to hear more of her releases! 
If you like this, you'll like: Artists with a similar sound include Kina Grannis (check out Stairwells (2010) and In the Waiting (2018)) and Faouzia, whose album Stripped (2020) has great tracks such as "100 Bandaids" and "Born Without a Heart."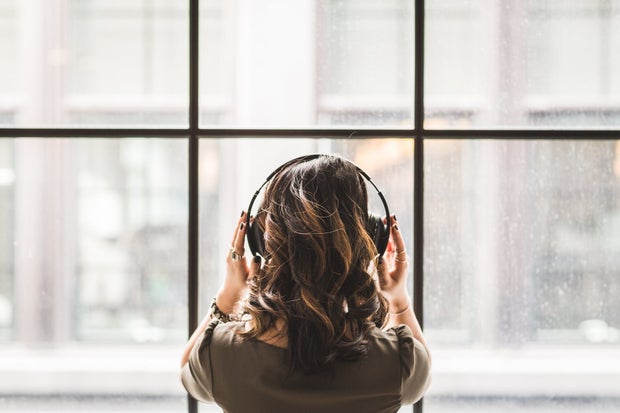 Burst/Pexels
Running at just over 50 minutes, I hope this playlist brings you happy, dance-filled, exciting, quiet, thoughtful, and peaceful moments as you listen through!