Before all the die-hard Hamilton fans gang up on me, I feel the need to clear the air. Hamilton was truly great… long… but great. It deserves all the praise it gets, especially for such an incredibly intricate and creative performance. But let's be honest–Hamilton premiered in 2015. Not to take away from its acclaim, but it's 2021, people. Can we finally move on and let some other shows have the spotlight?
Hamilton was only nominated at this year's Emmy Awards because of its recent appearance on Disney+, which is complete nonsense if you ask me. Recording a Broadway musical and making it into a "movie" seems like a stretch to me… maybe just stick to the Tonys? I might be overreacting here, but what bothers me the most is that Hamilton is snubbing shows that will never be able to get nominated again. I know this isn't technically Hamilton's fault, but still.
Let's look at Bo Burnham's Inside, for example. This Netflix special changed my perspective of life, and I continue to be in awe of its sheer genius. Bo Burnham, a name that might not conjure much recognition, has been somewhat of a "jack of all trades" over the past few years. You can find two of his previous comedy specials on Netflix: What. (2013) and Make Happy (2015), after which he subsequently took a 5-year hiatus from performing live due to extreme anxiety. You might have also watched the award-winning movie he wrote and directed in 2018, Eighth Grade. Most recently, his acting role as "Ryan" was phenomenal in the Oscar Award-winning 2020 film, Promising Young Woman. So in conclusion, this guy is incapable of underachieving.
Now back to Inside. I cannot say enough good things about this comedy special. As his official return to comedy, Inside follows Burnham's quarantine experience over the course of a year, a majority of it taking place in a singular room. Not only does he star in it, but also writes, directs, shoots, and edits the entire thing with no audience or crew. It's incredible that he was able to create this artistic treasure by himself, and that in itself should win him all the Emmys in the world. What makes Inside an undoubtedly better choice than Hamilton is its uniqueness; nobody has ever seen anything quite like Burnham's special. Hamilton, while amazing, is based on historical people and events, and therefore can certainly not qualify as "unique". The storytelling is what creates such a compelling performance, but all of the inspiration was borrowed from history. Besides, taking AP U.S. History in high school taught me all I needed to know about Alexander Hamilton (kind of a snooze-fest, if I'm being honest). Inside, on the other hand, is a once-in-a-lifetime performance that realistically captures how we were all feeling during the height of the pandemic. Hamilton can be understood all these centuries later, but nobody will truly be able to comprehend the impact of Inside unless they lived through the pandemic. Not only does Burnham incorporate comedy into his special, but also reflects on much deeper issues such as mental health, giving us a glimpse into his struggle with anxiety, depression, and alienation. What makes Inside so popular is its ability to relate to the younger generations, for which mental health proves to be a frequent adversary. In addition, Burnham writes and performs many songs that touch on modern-day stereotypes, the consequences of the internet, systemic oppression, and corporate elites. While these seem like odd topics for songs, they're genuinely some of the catchiest lyrics I've ever heard. I'm not ashamed to admit that I'm still listening to the soundtrack on Spotify three months after watching it… and maybe I'm listening to it as I write this sentence.
Bo Burnham's Inside was nominated for four Emmys this award season, three of which it won. Outstanding Writing for a Variety Special, Outstanding Music Direction, and Outstanding Directing for a Variety Special were all awarded to Burnham at this year's Primetime Emmy Awards. If you ask me, the Primetime Emmys are kinda lame. They happen during the day, first of all, so almost nobody watches them. Are they even televised? Anyway, these wins made Burnham the first individual with three Primetime Emmy awards in one year, which is extremely well-deserved. Inside was nominated for Outstanding Variety Special at the main Emmy telecast, you know, the one people actually watch. If it wasn't obvious by now, Hamilton took home the Emmy in that category. If Burnham had won, he would've tied with Dan Levy (Schitt's Creek), Amy Sherman-Palladino (The Marvelous Mrs. Maisel) and Moira Demos (Making a Murderer) for the most Emmys won by an individual in a single year.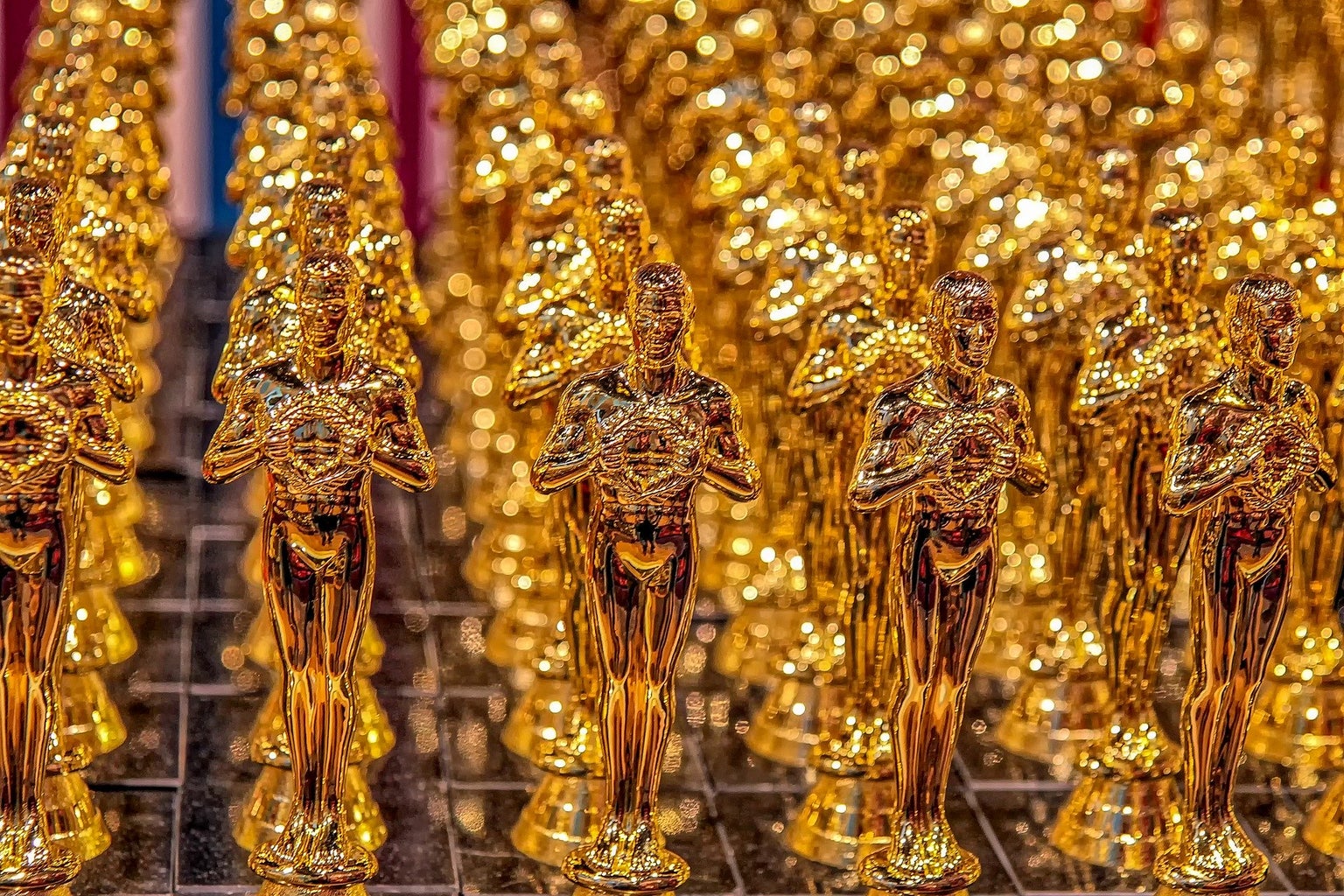 In conclusion, I'm about to knock on the door of every Television Academy member and ask them, "How dare you?" in typical Kelly Kapoor fashion. Inside can only be described as the masterpiece of its decade, making its viewers laugh, cry, and sit in complete disbelief. I guarantee you that Hamilton is unable to achieve the same emotional experience you will receive when watching Inside. My words might not have the power to convince you of this, so just go and watch it. The best conditions to view this special, in my opinion, are by yourself and in the dark. Creepy, I know, but trust me; there will be no doubt in your mind that Inside truly deserved the Emmy for Outstanding Variety Special. In the meantime, here are some of Burnham's most poignant lyrics to convince you to watch:
"A gift shop at the gun range, a mass shooting at the mall" – "That Funny Feeling"
"The simple narrative taught in every history class / Is demonstrably false and pedagogically classist / Don't you know? The world is built with blood! And genocide and exploitation!" – "How the World Works"
"Is there anyone out there? / Or am I all alone? / It wouldn't make a difference / Still, I don't wanna know" – "Don't Wanna Know"
"You say the ocean's rising like I give a shit / You say the whole world's ending, honey, it already did / You're not gonna slow it, Heaven knows you tried" – "All Eyes on Me"