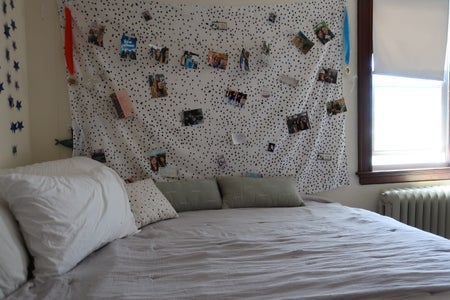 What I've Learned from Living in a Dorm
As I sit in my Caples Hall double, I can't help but smile when I think of how happy I am to be living in a dorm. I must admit, I wasn't sure how the adjustment into dorm life would be. After being accustomed to my childhood bedroom of 18 years, I was curious as to how well I would bode in a different residential setting. 
I remember walking into my room on move in day, unsure about the potential that my dark third-floor room could hold. The nine-story building was daunting at first. As someone very much opposed to change, I can vividly remember questioning if I could ever embrace my new space.   
Now, two months in, I've fallen in love with my dorm room. With a few lamps, comfy bedding, and my favorite wall decorations, I've been able to make this space my own. While I thought that I might miss having a roommate, I must admit that having my own space has been really nice. I love coming home to my room at the end of the day and being able to live in my own space. Apart from that, I love the camaraderie in living here. After being locked inside the house for seven months, every interaction I have in these halls feels special. It always makes my day seeing friends or neighbors walking up the stairs or out the door. On top of that, pretty much everyone here is glad to see you—even if you have a big bundle of laundry in your hands! 
So, as a newly proclaimed dorm lover, here's my advice to those who are starting out—or will be soon—in a college residential space.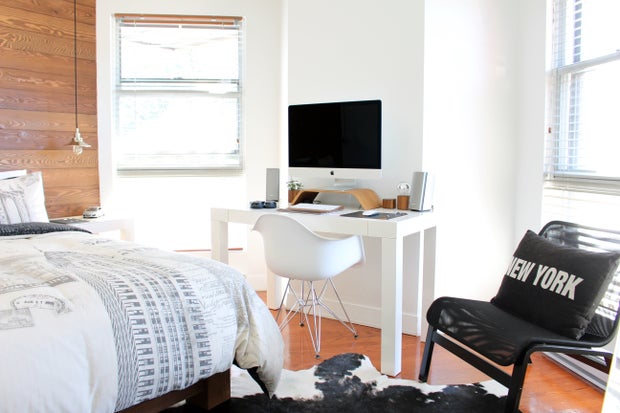 Photo by Gabriel Beaudry from Unsplash
A Little Bit of Light Can Go a Loooong Way 
My room looked incredibly bleak on move-in day, with only one small ceiling light to fill the space. While bringing a ton of lamps may seem tedious, I couldn't be more grateful for my five lights in my room. Light can make any space feel much bigger than it is. In addition to that, doing homework inside has been much easier with plenty of light to go around.
Do Your Laundry!
I feel like this goes without saying, but even I forget! And it's no fun when you have a large pile of laundry waiting for you on a Saturday morning. I learned that the hard way. My advice is to spread out your loads over every couple of days. I try to have at least one full bin of clothes before I make the trek down to the laundry room in the basement.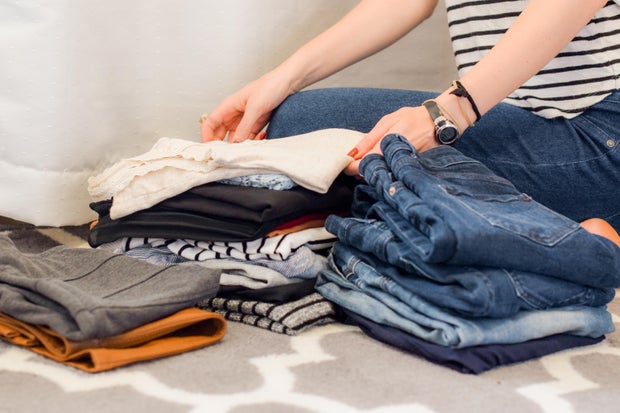 Sarah Brown | Unsplash
Set a Day to Clean Your Room
My phone dings on Saturdays at 11:30, reminding me to the tune of "Chimes" that it's time to clean my room! With a quick vacuum, organizing, and dusting, my room is spotless in no time. This may feel unnecessary, but it's really nice to start the weekend (and week) off with a clean room. Plenty of time for it to get messy, right? No, in all seriousness, having a clean room gives me an organized state of mind.
Make Your Bed
This also definitely goes without saying. But there are just some mornings when you're in a rush and don't feel like you have the time to do anything else except for getting dressed and going out the door. I've definitely had to resist this urge on multiple occasions, and I'm so glad that I did. There's nothing better than climbing into a freshly made bed at the end of a long day of classes.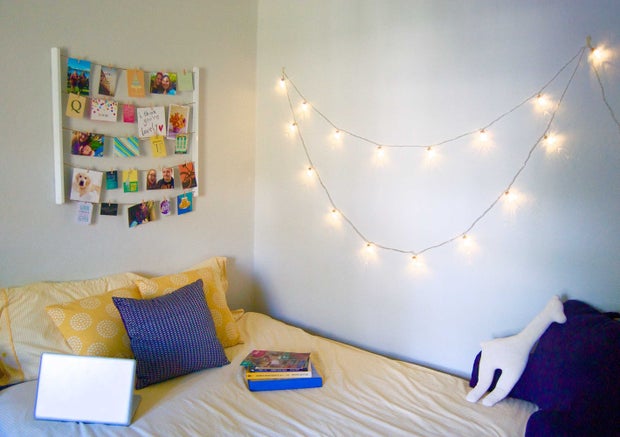 Don't Be Afraid to Switch Things Up! 
If you don't like where you originally put something, move it around! I ended up rearranging a  small ottoman cube, my guitar stand, and a few pictures until I had found what I was ultimately most comfortable with. While I'm not one for change (too often), it's been exciting to switch things up every now and then. I'm not saying move your bed to the other side of the room. Just  consider adding a new photo wall! Anything to make the space feel more unique and best suited to you.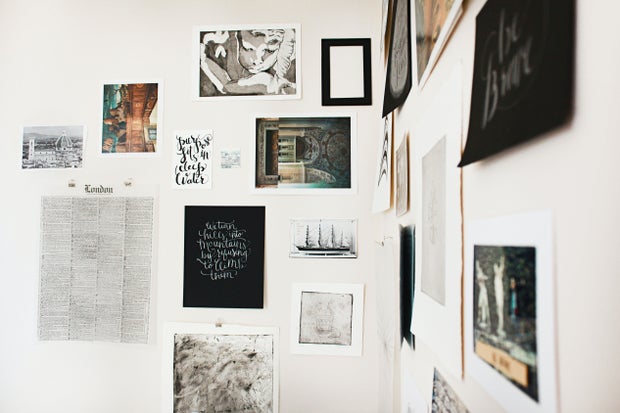 Photo by Joyce McCown from Unsplash
Always Have Snacks on Hand
I am definitely the late-night snacker. My stock of pretzels and leftover dining hall desserts have kept me going during late nights of studying. While I do like dining hall food (yes, shocking), sometimes it's nice to have a little something to eat on hand. Not just snacks, though. make sure you have some fruit or protein as well. I've found that apples and slices of cheese are a nice snack to come home to in the afternoons. 
Of course, everyone will have their own preferences and quirks of how to find their groove in a dorm room. These are just some of the things that I've found helpful in this new school year. I'm sure I'll learn more in my final month on campus, and over my next four years at Kenyon. Until then, I'll enjoy the space of my cozy room. As the rain pours down the window panes outside, I feel comfortable and relaxed in my new home.