Throwback Disney Halloween Movies You Should be Streaming This October
Halloween has always been my favorite holiday, and during my prime Disney Channel days, there was no better time of year than Hauntoberfest. I remember trying to finish my homework as quickly as possible after school so I could watch a spooky movie before going to bed. My brother and I would often beg to stay up late to catch some of the movies or Halloween-themed episodes of our favorite TV shows. This year, though I may be 19, I'm on a mission to relive my childhood Hauntoberfest obsession. I've already watched Halloweentown this week, and am planning for more movies this weekend. So, if you're like me and want to experience some spooky Disney nostalgia this October, here is a list of movies you should be streaming on your Disney+ account: 
1. Halloweentown (1998): Halloweentown is my favorite feel-good Halloween movie, though I have to admit that I was definitely super afraid of the skeleton taxi driver as a kid. Nevertheless, whenever I watch Halloweentown now, I am filled with a nostalgic joy and a child-like imagination. This movie will take you back to the '90s with its horrible visual effects, and will bring out the crazy excitement that the inner-child in you still feels around Halloween as a kid. Halloweentown is the perfect comfort Halloween movie to watch with friends, blankets, and lots of Halloween-themed Pillsbury sugar cookies!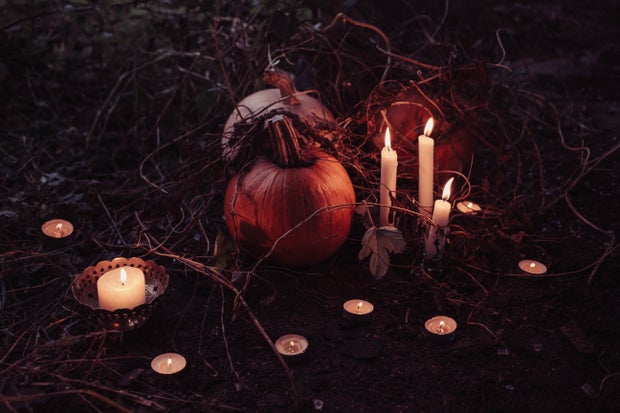 Photo by freestocks from Unsplash
2. The Haunted Mansion (2003): The Haunted Mansion is an epic movie. It has elements of mystery, action, and of course, spookiness! My brother and I were so obsessed with this movie that watching it was definitely not limited to the Halloween season for us. A bit more elaborate and intense than the other movies on this list, The Haunted Mansion is perfect if you're in the mood for an interesting, dark, yet fun Disney plotline. Plus, Eddie Murphy's performance is as good as ever. 
3. Twitches (2005): Twitches is by far the most fun Disney Halloween movie—with a magical world, a huge castle, and even a costume birthday party. I know as a kid I always wanted to be Alex, the moon sister. Who wouldn't want those powers and that cool moon necklace? Tia and Tamara Mowry are absolute queens in this movie, and they are just as fabulous in the sequel too. Twitches is the perfect Halloween movie to watch with your girl gang, and it will likely make you want to channel your inner witch!    
4. My Babysitter's a Vampire (2011): My Babysitter's a Vampire is pure fun. The concept is comical, the action is great, and come on, who doesn't love a vampire movie? I was a huge fan of this movie as a kid and was also super obsessed with the T.V. series (which you should also check out). This movie will definitely let you live out your innermost teenage vampire dreams. And best of all, Vanessa Morgan—Riverdale star and all-around beauty—is the main vampire!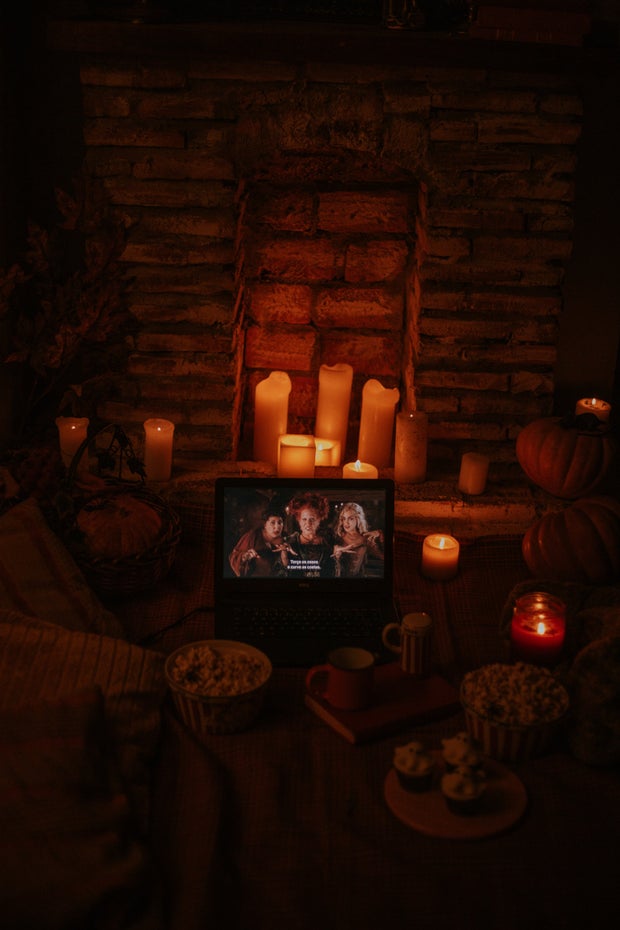 Photo by lucas mendes from Unsplash
5. Girl vs. Monster (2012) 
I think 11-year-old me literally wanted to be Olivia Holt's character, Sklyar. I thought she was so cool—I wanted everything from her fearlessness to her hot pink leather jacket. Oh, to be a teenage-monster-hunter with side bangs. Honestly, now that I think about it, most Disney Halloween movies have great female leads. Twin witches and teen monster hunters? Impressive. Girl vs. Monster is your classic Disney high school movie with a spooky twist. It will get you hype for Halloween, and the soundtrack absolutely slaps. 
6. Every Tim Burton Film Ever
This last one goes out to, as the title suggests, every Tim Burton film ever made! Technically, not all Tim Burton movies are owned by Disney, but a lot of the good ones are, such as The Nightmare Before Christmas, Frankenweenie, and Corpse Bride. I've been a huge Tim Burton fan ever since I was a young kid—somehow I feel like Halloweentown creeped me out more than Coraline? Though I will admit, Oogie Boogie was definitely in my nightmares too. Pretty much all Tim Burton movies have the perfect Halloween vibe, even if they're not explicitly Halloween movies. If you're down for some spookily-unsettling yet strangely aesthetic stuff this spooky season, grab your candy and press play on a Burton film.