Upcoming Movies You Don't Want to Miss
Summer is right around the corner which means sunshine, hanging out with friends, vacation, spending time with family, eating some good food, and overall, just relaxing and enjoying time away from school. It also means having some fun movie nights! And since there are so many amazing and much-awaited movies coming out this summer, here is a list of ones you definitely do not want to miss!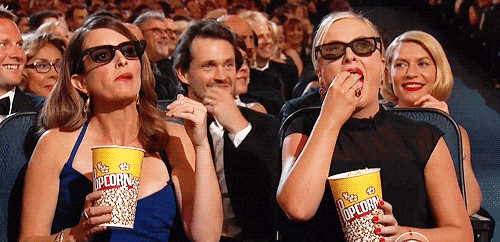 Avengers: Endgame
Unarguably, Avengers: Endgame is the most awaited movie of the summer, if not the year. It's Marvel Studios' final conclusion to their chapter of twenty-two films, and millions of people all over the world are eager to find out what is in store for the leftover Avengers after Infinity War ended on a shocking cliffhanger. With Thanos leaving the universe in ruins, and more than half the characters being disintegrated, will the ones remaining be able to defeat Thanos and restore the damage? We can't wait to find out! This movie will also mark legendary writer, editor and publisher of Marvel Comics, Stan Lee's, final cameo. 😢❤️
At a duration of 3 hours and 2 minutes, it is definitely one of the longer Marvel movies, so make sure you have enough popcorn and use the restroom before it starts because you would not want to miss even a second of it!
Favorite Lines from the Trailer & Special Look: 
Whatever it takes. - Steve Rogers,  Clint Barton, Natasha Romanoff, Tony Stark
We owe this to everyone who's not in this room to try. - Natasha Romanoff
It's not about how much we lost, it's about how much we have left. - Tony Stark
Release Date: April 26, 2019
Watch the trailer here Watch the special look here

The Hustle
The comedy film, The Hustle, starring the insanely talented Anne Hathaway and Rebel Wilson, is definitely going to be a fun watch. The two actresses play the roles of female scam artists, "one low rent and the other high class" with a posh British accent, who make it their mission to give dirty rotten men a run for their money. This movie is guaranteed to make you laugh hilariously and is the perfect thing for a girl's night out!
Favorite Lines from the Trailer:
I'll have a club sandwich and an order of fries, two slices of cake... Three slices of cake and a diet coke. - Rebel Wilson
Are you constipated? - Anne Hathaway
Men always underestimate us, and that is what we use. - Anne Hathaway
Release Date: May 10, 2019
Watch the trailer here

Aladdin
Get ready to relive your childhood with Disney's live-action adaptation of the classic fairytale! This is the tale of the "charming street rat, Aladdin, the courageous and self-determined Princess Jasmine and the Genie who may be the key to their future". Although we all know how this story goes, seeing it in a vibrant live-action format is going to be incredible. Jasmine and Aladdin singing "A Whole New World" in the trailer is as magical as it gets and is sure to give you nostalgia and all the feels. And did I mention that Will Smith is playing the Genie? 
Favorite Lines from the Trailer:
You look like a prince on the outside. But I didn't change anything on the inside. - Genie
I thought a princess could go anywhere. - Aladdin   
  Not this princess. - Princess Jasmine
Release Date: May 24, 2019
Watch the trailer here

Dark Phoenix
In this film of the X-Men franchise, Game of Thrones' Sophie Turner is the leading lady with her character, Jean Grey, being the center of the movie. Starring alongside her are Jennifer Lawrence, James McAvoy, Jessica Chastain, Michael Fassbender, Alexandra Shipp and Tye Sheridan, to name a few. The X-Men face the most powerful villain when one of their own, Jean Grey, "starts to spiral out of control". Jean is hit by a mysterious powerful cosmic force, and after that incident, she becomes stronger but also more unstable. The X-Men need to work together to help save Jean while battling aliens that aim to use Jean's new powers to rule the galaxy.
Favorite Lines from the Trailer:
You're my family, Jean. No matter what. - Mystique
Sometimes, you want to believe people are something they are not. By the time you realize who they are, it's too late. - Storm
Release Date: June 7, 2019
Watch the trailer here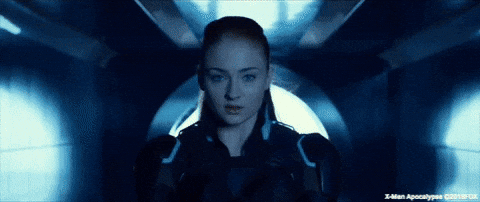 Spider-Man: Far From Home
Because one Marvel movie wasn't already enough for us, Spider-Man: Far From Home is also hitting theaters this summer. Peter Parker goes on what he hopes will be a relaxing European vacation with his friends, but things get interesting when Nick Fury shows up in his hotel room. Peter has to put on his Spider-Man suit to stop the evil villain, Mysterio, who is played by Jake Gyllenhaal, from "wreaking havoc across the continent".
Favorite Lines from the Trailer:
Europe doesn't really need a friendly, neighborhood Spider-Man. - Peter Parker
I think Nick Fury just hijacked our summer vacation. - Peter Parker
You got gifts Parker, but you have a job to do. Are you going to step up or not? - Nick Fury
Release Date: July 5, 2019
Watch the trailer here
The Lion King
We all know and love the iconic story of the Disney animated classic, The Lion King. Disney's second live-action remake of the summer is sure to be a visual delight, with a star-studded cast of Donald Glover, James Earl Jones, Seth Rogen, Billy Eichner and even Beyonce (!), to name a few. This is the story of betrayal and loss and is one that was a huge part of many of our childhoods. The best part? It is going to be releasing of the 25th anniversary of the release of the original animated film. 25 years. Feel old yet?
Favorite Lines from the Trailer:
While others search for what they can take, a true king searches for what he can give. - Mufasa
You must take your place in the circle of life. - Mufasa 
Release Date: July 19, 2019
Watch the trailer here
Toy Story 4
The fourth installment in the Disney • Pixar animated Toy Story franchise is coming out in theaters this June. In the film, we see how Woody has always been positive that his number one priority is taking care of Andy or Bonnie. When Bonnie's new favorite handmade toy, Forky, claims he belongs to the "trash", Woody starts to show Forky why he is a toy and should be happy in being one. Woody, Buzz Lightyear, Forky, and the rest of the gang go on a road trip with Bonnie which turns into an adventurous and unexpected reunion when Woody runs into his long-lost friend Bo Peep. As they reminisce the old days, they come to the realization that they're priorities in life are poles apart.
Favorite Lines from the Trailer: 
Forky is the most important toy to Bonnie right now. We all have to make sure nothing happens to him. - Woody 
I am not a toy. I was made for soup, salad, maybe chili, and then the trash! - Forky 
Release Date: July 21, 2019
Watch the trailer here