Last month I had the pleasure of chatting with Hannah Orenstein, author of Love at First Like, Playing With Matches, and Head Over Heels. She is also the Senior Dating Editor at Elite Daily. I first discovered Hannah and her work at Her Campus' 2019 Her Conference in Brooklyn, New York, where she was one of the first-ever inaugural honorees to be inducted into HC's Hall of Fame. Inductees are chosen based on "incredible professional achievements and the inspiration they provide to the Her Campus community." Ever since then, I've followed her career and have grown to really look up to her. 
While still in high school, Hannah secured an internship at Her Campus, becoming their very first editorial intern. After this summer experience, Hannah stayed on as an editor. With no prior content from high school writers, Hannah began writing and editing for HC, leading her to become the first person to oversee and create a curriculum for the High School Ambassador Program.
She fondly credits her ability to work hard, set goals, and network to HC founders, Stephanie, Windsor, and Annie, who taught her lessons that have stuck with her throughout her career. Her experience with Her Campus opened doors for other internships, freelance opportunities, and helped her put her best foot forward when it came time to enter the working world post-college.
Hannah took her first professional shot at love, becoming the youngest matchmaker at a top dating service in New York City. At just 21 years old, she was tasked with helping clients in their 30s and 40s find the one. Amongst a group of largely successful peers, this job helped her learn the value of being a professional. As she humorously put it, she was "pretending I wasn't this 21-year-old kid eating hot pockets in her dorm room." This fast-paced, exciting experience taught her a lot about psychology, human connection, and relationships.
Hannah worked for the dating service for 8 months, eventually leaving to finish up college. Upon returning to school, she started an internship at Cosmopolitan. She also took a fiction writing workshop, where she wrote a short story about a matchmaker. This led to her first novel. Inspired by her experience in the field, Hannah wrote Playing With Matches (2018), about a young matchmaker, in way over her head.
After graduation and before starting her first job, Hannah recalled the realization that those two months were really the last chance for purely unstructured time. Amidst interviewing for potential jobs, Hannah utilized this extra time to start her novel. By the time she started as an Assistant Features Editor at Seventeen, she had just about half of her book written and was determined to complete it in the coming months. This was the first of a number of future books she would come to write.
After chatting about her impressive career, I picked Hannah's brain about dating. When asked about dating in college and your twenties, she reminded me that it's okay if you don't have it all figured out right now. It's important to follow your heart and to find someone that respects you and makes you feel good. My favorite quote from Hannah during this portion of our conversation was this, "it's less about do you like them and more about do they like you?" However, it's still important to consider if you like someone. If you don't, then there's no point in continuing to date them. She advises that if you aren't getting strong signals from someone that they care about you, then they aren't worth your time.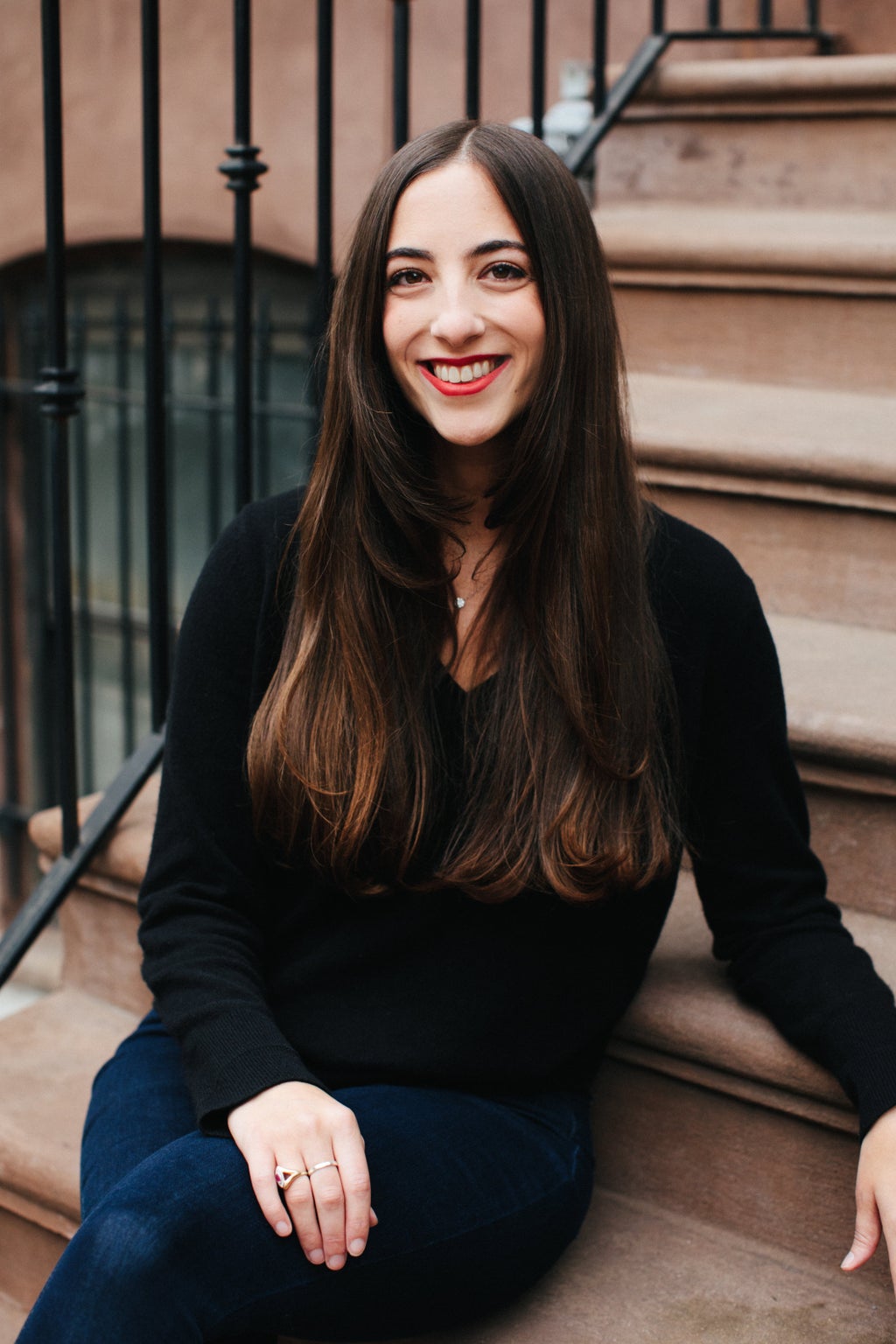 Speaking of love, the main focus of our interview was to discuss Hannah's brand-new book, Head Over Heels, about a gymnast named Avery. Being no stranger to her protagonist's profession, Hannah has an impressive 15 years of experience in gymnastics under her belt. It's something she's always wanted to write about, but just recently found its natural fit into her career.
Seven years after Avery narrowly missed out on making the Olympics, she returns to the world of gymnastics as a coach. Avery's best friend Jasmine ultimately marries their much older coach, Dimitri; a marriage that's described as the ultimate betrayal. Not only is Dimitri an emotionally abusive force in each of their lives, but Avery becomes forced to watch her best friend achieve everything she ever wanted. This is all happening on top of the heartbreak and disappointment she experiences over not making the Olympic team. This book shows the pain and heartbreak that can come from a relationship between two friends and how different aspects of their lives change and come into perspective as the years pass by.
When asked about the message behind her upcoming book, Hannah relayed the inspiration behind it. She recalled the 256 gymnasts who testified against Larry Nassar, the former U.S.A. gymnastics team doctor. She was inspired by the bravery of these women to seek justice, not only for themselves, but for athletes all across the sport, and for the overall push to make gymnastics a safer place. Head Over Heels is about gymnasts seeking justice for others and wouldn't be possible without their courage.
As far as her readers, Hannah believes her book will resonate especially with those missing the 2020 Olympics. If you're sad that the Olympics were canceled, then this is the book for you. However, more broadly, this book will appeal to anyone who loves a good story about romance, friendships, and sports lovers all across the board. The main character struggles with her past and breakups, while also discovering her ambitions and new romance. There's something in it for everyone.
Head Over Heels releases June 23rd from Atria Books and can be found anywhere books are sold. You can support your local bookstore by purchasing here.