Garnier Hair Mask Product Review
Have you ever tried a hair mask?
Since Garnier sponsored our chapter last semester, we were lucky enough to try out some of their products from the kit they gave us. In each kit, there were four hair masks. Before receiving the kit, I had never used a hair mask before, so i decided to give these a try.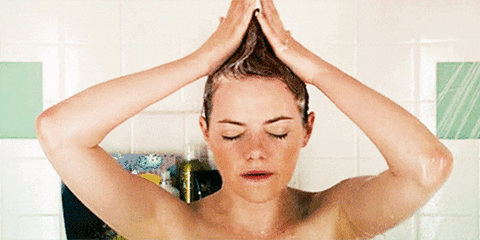 I have very fine hair that gets into knots easily, so using a good conditioned whenever I wash my hair is key. The first time I used one of the Garnier hair masks, my hair had some heat damage done due to the fact that I straightened my hair a few days in a row, which I don't do often. My hair was feeling stringy and unhealthy, so I decided that it would be the perfect time to try out one of the hair masks. On the package, it says that the product is made from 98% naturally derived ingredients, so I knew the ingredients would do some good to my hair. Besides using the product just as a hair mask, the packages also say that the product could be used as a conditioner or as a leave-in. I decided to stick with using it as a mask, so when i finished shampooing and rinsing, I followed the instructions to leave the product in my hair for about 1 minute before rinsing and conditioning.
After using the product, I can honestly say that each of the hair masks smells amazing and leaves your hair feeling so soft and healthy. The masks don't do anything to erase damage, but they're great for hydrating your hair and also for maintaining frizz. If you're looking for a product to solve these issues, I would recommend!