Get Rid of Dark Circles and Eye Bags with Eye Creams!
Get Rid of Dark Circles and Eye Bags with Eye Creams!
As a college student, I go to sleep later than I should, so puffy eyes and dark circles are accessories I wear as often as my glasses. However, I'd like for my skin to glow, or at least not look as tired as I feel! That's why eye creams are a lifesaver.
What are eye creams?
Eye creams are special moisturizers formulated for use on the skin surrounding your eyes. They tend to be more hydrating than regular moisturizers. Eye creams aren't just for those with more mature skin!
It's important that you don't use your regular moisturizer on your eyelids or under-eyes since the skin around your eyes is more delicate than that on the rest of your face. I would recommend using an eye cream as a special moisturizer to care for the skin! I've tried using my daily moisturizer on my eyelids and it just wasn't hydrating enough – after a few hours, my eyelids would feel dry and uncomfortable and I'd have to reapply. After investing in an eye cream, I could really tell the difference!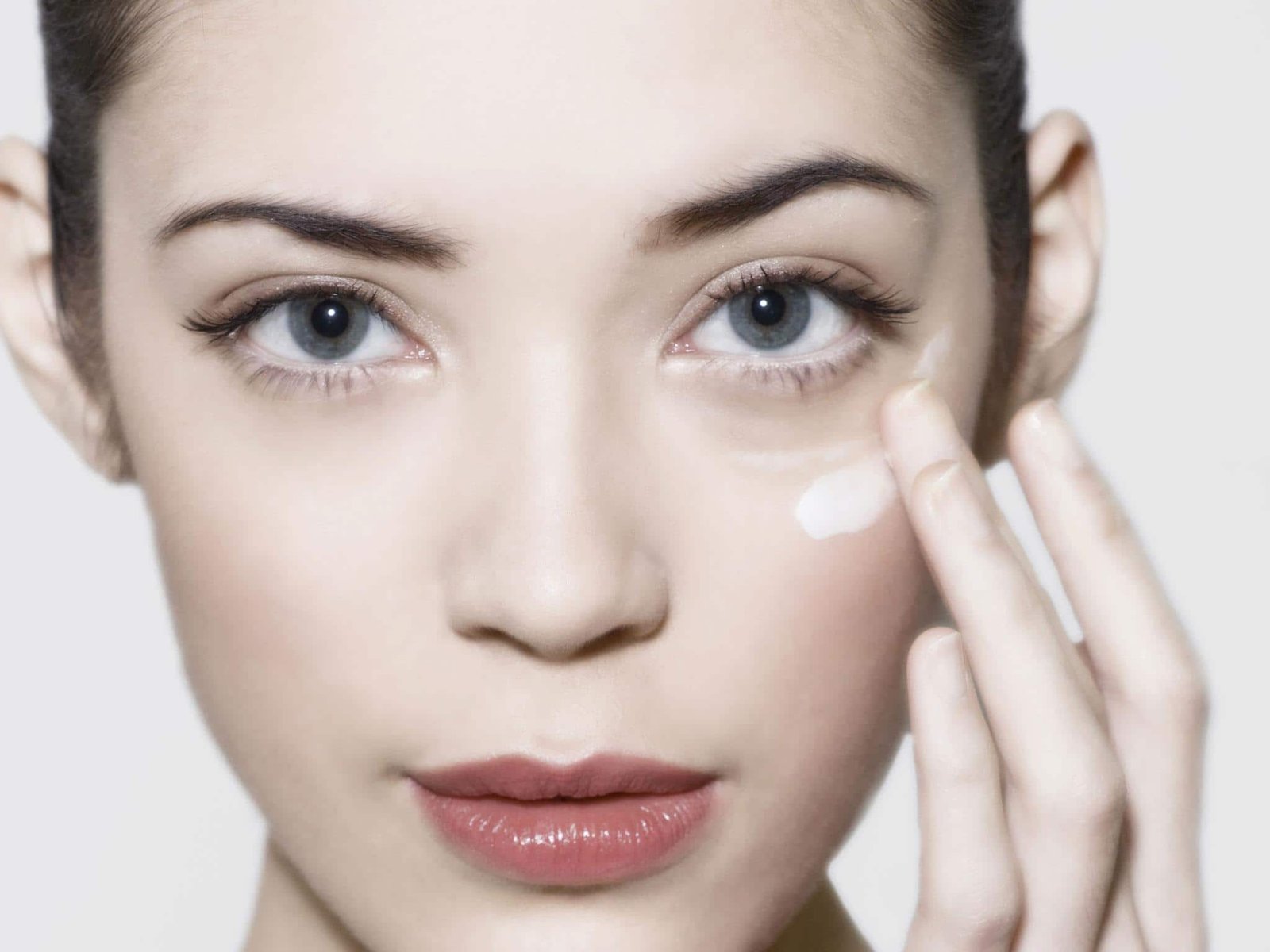 What do eye creams do?
They help with plumping your skin, avoiding the formation of wrinkles, preventing sagging skin, and reducing puffiness/dark circles/eye bags. Personally, I've seen a difference in puffiness and in the appearance of my dark circles when I've applied ample amounts of eye cream, morning and night.
Eye creams lock in moisture, providing some much-needed hydration for your eyes. You shouldn't skip moisturizer on your cheeks or face, so it's important that you don't skip moisturizer for your eyes, too!  
How do you apply eye creams?
When applying eye creams, it's important that you do so in a way that won't irritate the delicate skin around your eyes. You can apply them morning and night!
With the ring finger of your non-dominant hand, take tiny dab of the cream and pat it into your eyelids and undereye area. Make sure not to rub it in since rubbing can irritate the skin! Patting helps the cream be absorbed better and reduces the likelihood of irritation. I suggest using the ring finger of the non-dominant hand since that's the weakest finger of the weaker hand, so you won't use excess force or accidentally damage your skin.
Eye creams can take a while to absorb depending on their consistencies and on how rich they are. Let them sit for a bit while you do other things, like apply your normal moisturizer, do some work, or watch some Netflix!
What are some product recommendations?
The first eye cream I ever used was the Etude House Moistfull Collagen eye cream. It has a consistency like that of a regular moisturizer, but it applies easily and absorbs into the skin quickly. As far as eye creams go, it did the trick, but I don't think it's heavy-duty enough for usage without reapplication, especially during the winter. It is not the most hydrating eye cream on the market.
An eye cream I'm trying out now is the Mamonde Floral Hydro Eye Gel Cream. It's got a cool feel and a lightweight gel texture to it so it glides on easily, but the cream is slow to absorb into the skin. I don't need to reapply throughout the day, which is a plus! As with many Mamonde products, it has a nice floral scent and the packaging is lovely.
Now that you've learned about eye creams and some products I've tried, I hope that this has inspired you to get an eye cream and prepare to bid "Good riddance!" to your eye bags!