Spooky, spooky skeletons, send shivers down your spine…if this song is also stuck in your head and you're slowly going crazy – don't worry, you're not the only one. Grab your witchy mug filled with hot tea, and your favorite cozy blanket, and check out these seven movies that feel just like fall!
7. Stuck in love (2012)
Stuck In Love is a soapy drama about different types of love. We have a dysfunctional family and three writers under the same roof – the dad that's still obsessed with his ex-wife; the daughter that just got her first book deal and is completely terrified of love; and the younger son who struggles with writer's block and has no experience with love. What could go wrong? Well, a lot of things. For instance, who the hell names their son Rusty?
6. when harry met sally (1989)
Can men and women ever just be friends? When Harry Met Sally is an attempt at answering this question with a decade-long friendship between a boy and a girl. We get to observe their journey to becoming better versions of themselves, all tied up with the fear of destroying their friendship by turning it into something more. The beautiful representation of a New York fall can make anyone fall in love with it very easily, just like it did in this case.
5. jennifer's body (2009)
If you want to change it up a bit, Jennifer's Body is a perfect mix of teen drama and horror. Because, who doesn't like a story of a boy-eating-demon-possessed girl? This is one of the best movies to watch after dark with some popcorn. Remember, do not get in a van with the boys from the band, no matter how hot they are! Unless, you want to eat boys for the rest of your life, just like Jennifer.
4. halloweentown (1998)
Halloweentown is an oldie, but still a goodie! One of my favorite Halloween-themed movies since I was a little girl. It's sweet and fun, but also has some scary-but-not-so-scary moments – perfect for awakening your inner child. It tells a story of a 13-year-old girl who's fascinated with everything witchy, only to find out that she's a witch herself! If I had to describe this movie with two words, it would be candy corn. Don't ask me why, it's just how it is.
3. Little women (2019)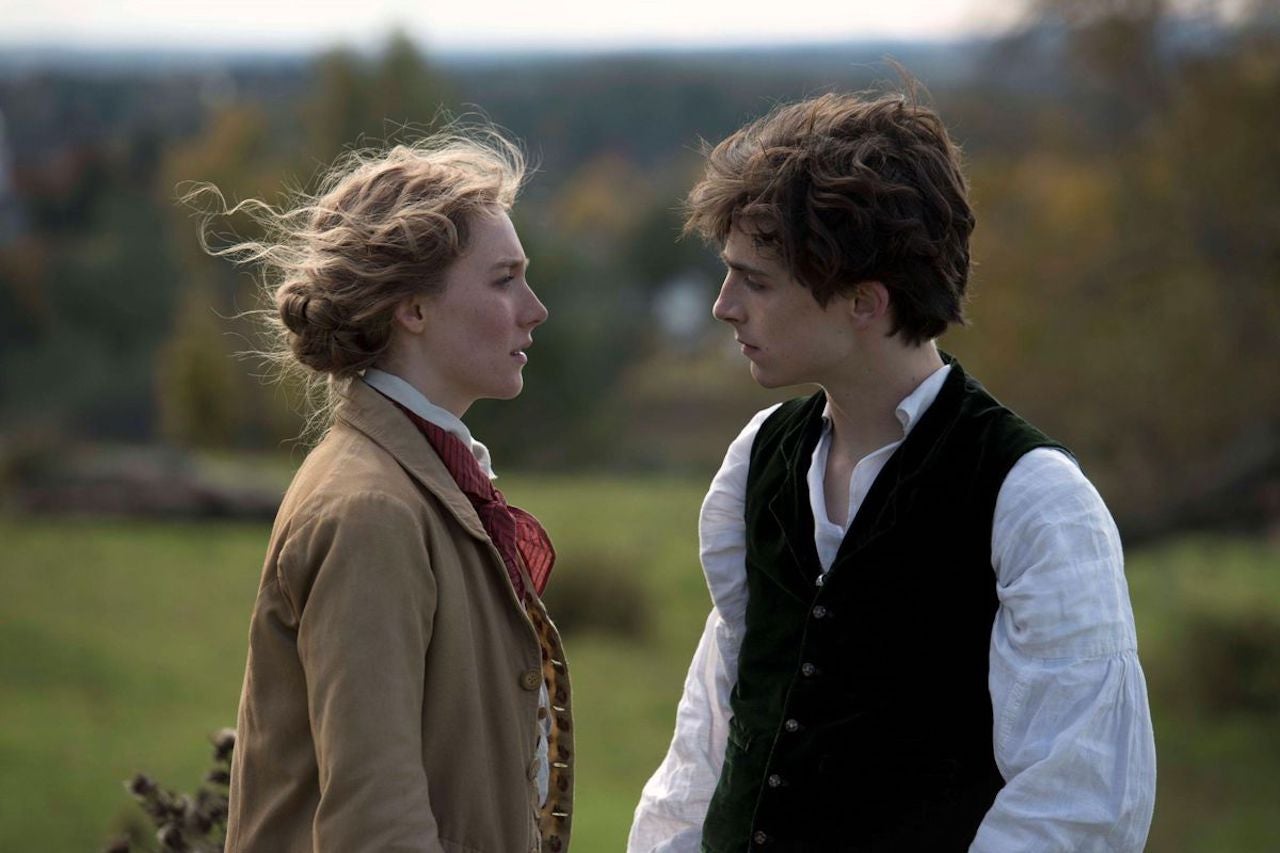 I did not pick the newest version of Little Women just because it has Timothee Chalamet in it. Or, okay, maybe I did, but that's not the only reason! Greta Gerwig's adaptation is truly beautiful, as it follows the story of the "little" girls in the March family. This movie is perfect for hopeless romantics, just like myself. It's sad and romantic, it has hope and grief, it teaches valuable life lessons, and it just screams fall to me.
2. Harry Potter (2001)
"You're a wizard, Harry!" and "Habidikabidi" have made their way onto TikTok, which only proves that almost everyone adores a good classic, such as Harry Potter. Who doesn't enjoy a story about a young boy who finds out he's a wizard and now has to attend a magic school for other people like him? I'm gonna tell you who doesn't enjoy it – party poopers.
1. Twilight (2008)
Team Edward. All the way. I will keep defending Twilight for the rest of my life, as it might be a bit cringy, it still had every single teenage girl in a chokehold, 14 years ago. Twilight tells a story of a girl that falls in love with a mysterious guy who turns out to be a vampire and a bad monster who feeds on blood, blah, blah, blah…we get it. This is a staple for rainy, fall evenings.