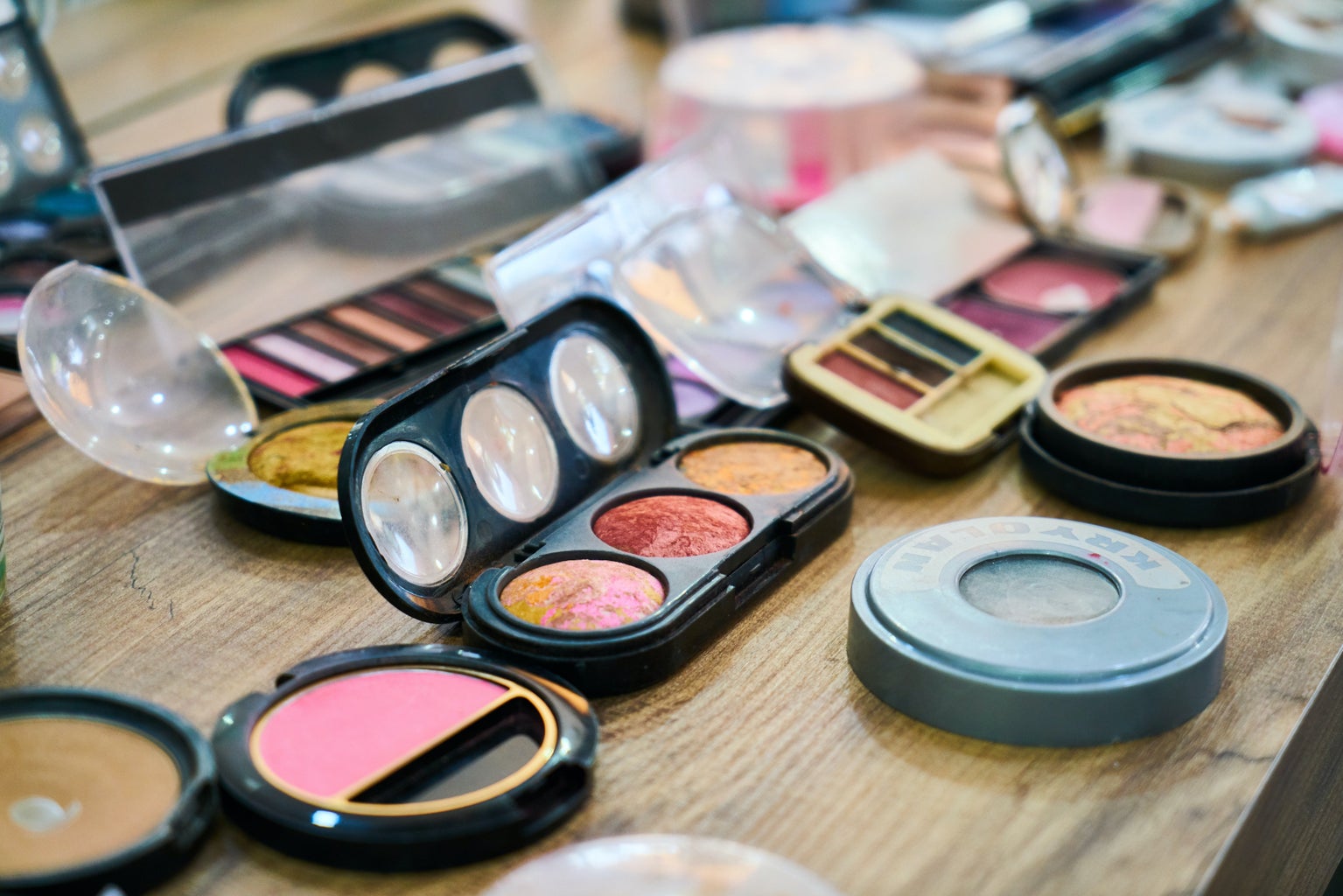 With the start of Aries season comes the new astrological year! And, with these new beginnings, come Spring and warmer weather on the way! To celebrate, here are some recent beauty releases to check out based on your zodiac sign! (Or just because they're cute.)
Aries – Lizzie McGuire x Colourpop Collection

Aries have fun, child-like energy, and love being bold. Complete with a palette, two blushes, two glitter gels, four lip glosses and a lip scrub, The Lizzie McGuire collaboration collection by Colourpop is the perfect mix of childhood nostalgia, bright colors, and glitter to create countless bold looks!

Taurus – "Good Apple Skin-Perfecting Foundation Balm" by KVD Vegan Beauty

Tauruses appreciate the luxuries of life, but also love to keep it comfy. KVD Vegan Beauty's new "Good Apple Skin-Perfecting Foundation Balm" is the perfect combination of bougie and barely-there! The packaging is a minimalistic, clear compact with a gorgeous baroque touch. The balm packs a punch with lots of pigment and a matte finish, but stays light and moisturizing on the skin.

Gemini – "This is Milky Gloss" by NYX Cosmetics

Geminis are symbolized by "the twins," so the duality and versatility of NYX Cosmetics' "This is Milky Gloss" seems like a great fit! These inexpensive glosses are translucent, hence the "milky" name, and come in lots of cute, spring-time inspired colors!

Cancer – "Teddy Bare Eyeshadow Palette" by Too Faced Cosmetics

Cancers are known for being the soft, emotional "teddy bears" of the zodiac. Enter, the "Teddy Bare Eyeshadow Palette" by Too Faced Cosmetics! With lots of wearable, neutral colors that are perfect for soft glam, and absolutely adorable packaging, it's a no-brainer!

Leo – Sephora x Coach Collection

Leos are the divas of the zodiac, so what better collection to fit their style than the fabulous Sephora x Coach Collection! The collection comes complete with 3 whimsical eyeshadow palettes inspired by unicorns, sharks and dinosaurs, all with coach-branded hardware, a matching brush set, nail duo, lip gloss set, under-eye mask and a coach-branded makeup bag!

Virgo – Glossier Beauty Bag

Virgos are known for their organization skills, and Glossier's new beauty bag is made for just that! It's spacious and super chic, sporting the signature Glossier pink, complete with red accents of the brand name and measurements of the bag's dimensions.

Libra – "They're Real Magnet Mascara" by Benefit Cosmetics

Libras are often characterized as flirty and a little bit "extra." Benefit Cosmetics' new "They're Real Magnet Mascara" will be Libra's best friend! This mascara gives those big, beautiful, flirty, doe-eye lashes with it's all-around lengthening, thickening and blackening formula. The brush features a magnetic core that attracts the magnetically-infused product onto the brush, delivering maximum payoff on the lashes!

Scorpio – "Red 0 Lip Color" by Hourglass Cosmetics

Mysterious and dramatic Scorpios will adore the new "Red 0 Lip Color" by Hourglass Cosmetics. The intense red pigment was created to be a vegan formula that is as bold as the carmine red pigment made from carmine beetles that has historically been used in cosmetics.

Sagittarius – "Fiery 2.0 Colour Palette" by Beauty Bay

Sagittariuses are the last fire sign of the zodiac, and they are just that: fiery. The aptly named "Fiery 2.0 Colour Palette" by Beauty Bay encapsulates Sagittarius' boldness! With 42 unique shades, this versatile palette has so many different eye-look possibilities!

Capricorn – "Upswing Longwear Liquid Eyeliner" by Bite Beauty

Capricorns are the zodiac's no-nonsense boss babes, and Bite Beauty's new "Upswing Longwear Liquid Eyeliner" is a perfect match! It's a no-frills, smooth, jet-black liner for the fiercest wings of your life! Pair your liner with one of Bite Beauty's famous lippies and you're ready for your close up, Capricorn!

Aquarius – MAC Cosmetics x Harris Reed Collection

Aquarians are known for being eccentric and forward-thinking. Famous Aquarius Harry Styles has worked with the designer behind this MAC Cosmetics collaboration: Harris Reed. This collection has an uncommon color-story and absolutely stunning packaging!

Pisces – BH Cosmetics Flower Power Collection

Pisceans are often characterized as being sweet, sensitive day-dreamers with major "flower child" energy. Enter the "Flower Power Collection" by BH Cosmetics! Not only is this collection the epitome of that "flower child" vibe, but it's inexpensive as well, with a $12 16 color eyeshadow palette, a $12 4 color blush palette, and an $18 brush and bag set!
No matter your sign, all of these releases can be a fresh, beautiful, addition to your makeup collection. What better way to start off spring than with some new products to fuel your creativity!