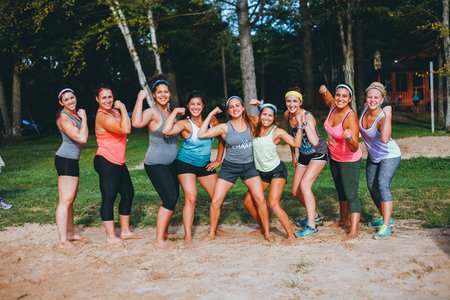 My Experience with The Body Project
I remember being terrified of gaining the freshman fifteen when I first came to college, as it seemed that it would be inevitable at some point. I have been someone who has struggled with weight and my appearance for as long as I can remember. I played sport after sport and was continually lifting weights or running but I could never reach the level of acceptance I desired for myself. After reading a brochure about The Body Project and doing a bit of contemplating, I decided to sign up and just go for it.
Several months ago, I participated in The Body Project held on campus. This program is designed to help maintain a positive body image. Given the circumstances of the society we live in, we continually compare ourselves to one another instead of acknowledging and praising our differences. The end goal was for participants to feel more confident.
Throughout the workshop there were a series of exercises, verbal and written, that focused on body image and experiences we have had as individuals. It was eye-opening hearing other people share their personal stories, both good and bad. My main takeaway from this experience is that I am not alone when it comes to insecurities or struggles; everyone has their own unique to them. What makes all the difference in the world is what you do to overcome them. I learned many ways to promote a positive body image for myself as well as how to use what I learned in my conversations with others.
Self-esteem and confidence are two characteristics that are not achievable overnight. Both take time and a constant effort. By participating in this workshop, I gained the ability to look at myself in a more positive light, both intellectually and physically.
I would recommend this to anyone who may be hoping to improve their self-confidence or someone who simply wants to dive a little deeper at what a positive body image truly is and how that relates to society. Not only did I benefit in ways pertaining to embracing body positivity, but I made a connection with other college students, like myself, that I may have never had the opportunity to cross paths with.