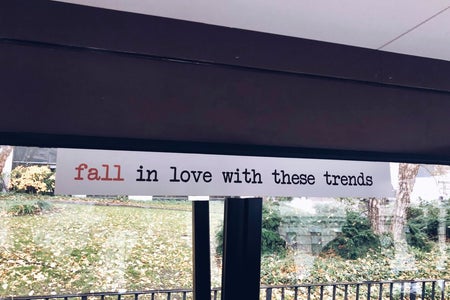 5 Fall Accessories You Need in Your Fall Wardrobe
Fall is upon us and that means fall fashion is making its annual debut. Though the weather has been quite warm the past couple of days, it is now starting to cool off again. Which is great because that means we can wear cute, warm sweaters, pants, boots, and other accessories. That reminds me, I'd like to talk about the five accessories you need in your fall wardrobe. 
Combat boots are a style that I see every year, and I don't think they're going away anytime soon. Combat boots are perfect if you are looking for a grungier look, you can even pair them with a leather jacket, band tee and jeans for the perfect weekend look. Some other reasons why combat boots are good is because in addition to having good tract for snow, ice and even mud, they also can keep your feet dry and warm.

I think hats are always a great accessory for fall, but my go-to choice: beanies. This is because they can add the little touch that your outfit was missing, they can keep your head warm, or just hide your greasy hair. I personally love the beanies with pompoms on them the best, because I think they make any outfit super cute and girly. 

When it comes to jackets and fall, there are so many options. However, I think the most important option is a jean jacket. A jean jacket can go with basically anything, you can wear it over a sweater that you paired with jeans and, of course, a beanie. You can also pair it with leggings or a dress. 

Breanna Coon / Her Campus

For scarves I think that a blanket scarf is the best option, because, when you feel like switching it up, you can always tie the ends together and make it into an infinity scarf. Also, with a blanket scarf you can wear it like a shawl or cardigan. Honestly, there are so many ways to wear this item, making it a more than perfect addition to your closet. 

Breanna Coon / Her Campus

My favorite type of bag to use for fall is a mini backpack. They aren't too big, but they have room for everything you might need. I think they are the easiest to carry, because you can just wear them like a backpack. I also like it because then, when I don't want to carry my bag, my boyfriend will actually carry it for me.
I hope you all enjoy these ideas for accessories you should wear in the fall or get for your fall wardrobe.