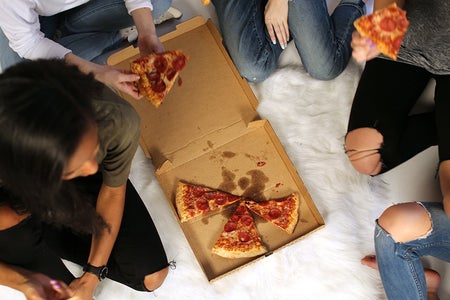 Molly Longest / Her Campus
Top Games for a Girl's Night In
A great way to make a girl's night in fun is to bring out the board games! Now, I know it feels like you haven't played a board game in years, but I promise there are tons of fantastic games out there. Playing with the girls can be a good form of stress relief because it helps take your mind off school for a while. Here are a few of the best games that I have found for those nights where you just can't seem to leave your dorm room.
For those who want a good laugh with a bigger group of people…
For those who would rather work together…
For those who like strategy…
Bananagrams – 1-8 players – Bananagrams is best described as a travel Scrabble. Players attempt to build crosswords with their letters given, either separate or on a communal board. It can be super laid back or competitive, and your English major friends will love it.
Ticket to Ride – 2-5 players – In this game, players collect train cars and use them to build railways across the map. It is known as a "gateway" board game, because it is easy to learn and become addicted to. This is one of the top board games to play if you want to have a fun time while still getting that strategy and decision-making dilemma in.
Any of the Classics – Monopoly, Game of Life, Clue, Risk, etc. are iconic, so they're always fun to go back and play. Next time you are home, grab a few to bring back to school. You'll be surprised by how fun they still are!