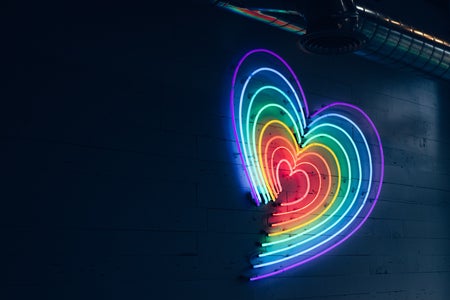 A New Perspective On Valentine's Day
Valentine's day traditionally celebrates romantic love, making it a popular day for couples to spend together. Recently I overheard some people discussing how they felt alone to not be spending Valentine's Day with a significant other. It made me think about what other love there is to celebrate.  I came to the realization that obvious groups of love include family, friends, and ourselves, aside from romantic love. 
Family is a major source of love. Family can be defined and interpreted by the individual. However, there isn't always time to give the rightful love to family. So using Valentine's Day as a pathway to opening up or strengthening  those relationships leads to strong love that doesn't end. Personally, I have family in another state and every year I would always call to talk to them because I don't always have time to frequently speak with them. After every call I always felt better and love was given and received on both ends. Just spending that time with each other, whether it be over a phone call or in person, can really help to appreciate one another and let everyone know they're loved. 
Spend some time with friends too. The special bond that friends have, the chosen family bond, is so loving. Allow yourself to show some and receive some as well. Going to the movies or having a picnic are great ways to spend time with friends this Valentine's Day. Being surrounded by those you love and who love you is a great way to feel encaptured in the love this Valentine's Day without a significant other. 
Self-love. Show love to yourself. Use this upcoming Valentine's Day to discover a new way to love yourself. Whether it's using a different medium of artistry or reading a book, exercising or eating a delicious meal, or something as simple as shopping or cutting your hair, find some time to show yourself some love as well.  Try to incorporate these things into your daily life to start a new beginning  of your own path to self love. Valentine's Day should be a day to realize how to love throughout the rest of the year. If you can love you, you can love the world and each other with more intent. If you feel like you dont give yourself enough love, start this Valentine's Day. Be patient with yourself and be patient with love. 
Shed that shell of skin that you've been using for years to have a new one this Valentine's Day. Breathe the new love and give it.