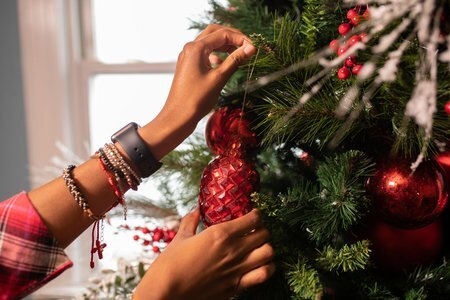 Merry Christmas & Happy New Year!
 It is finally time to settle down to Christmas. Take a warm blanket, pour a cup of steaming glögi and put the Christmas carols on!
I admit that I am a Christmas person. Last year I spent Christmas abroad, and while it certainly was an interesting experience, it somehow feels like I haven't had a real Christmas in two years! There is a chance that I will go a bit overboard this year, but hey, it's not like Christmas is every month, right?
 As the year, and indeed the decade (WHAT?!) is drawing to a close, we should take a quick look back to this semester in HCHelsinki. We have had the honor to onboard many new writers and enjoy their take on the student life. The semester has been peppered with stories from abroad and after graduation, as well as great cues for wellbeing from vegan food to self-made lip balm. We started by great tips on how to kick-start the semester when summer is still lingering on your mind. We began a series about Female national leaders around the world and celebrated Halloween with witches, fiction and scary movies! In November we continued with more feminism and empowerment, before we celebrated our fabulous Finland in December.
Having spent Christmas in Asia made me wonder what actually are the things that make the Holidays for me. Last year I tuned in to Christmas radio and listened to all my favorite classics in my small dormitory room. I realized that the easiest way for me to dive into the Holiday feeling is through music, after all. For you it might be something completely different, but whatever it is, take that thing and find your Christmas spirit! If you still have a couple of exams left, try reading your books with the help of a candle light.
It truly has been a diverse and wide-ranging semester. I believe that I am talking on behalf of the whole team when I wish you all warm and very merry Chritmas from the bottom of my heart!
HCXO,
Siiri and the HC Helsinki team