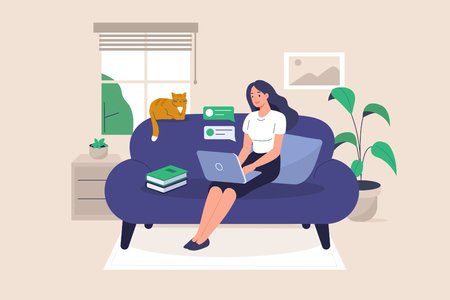 Five Positive News Stories that You Might've Missed Because of the Current Pandemic
The Australian wildfires have finally been fully extinguished
After months of devastating destruction caused by the Australia wildfires that started in late 2019, the wildfires have finally been fully extinguished. The wildfires were contained in February and officially declared extinguished during the beginning of March.  This is when the New South Wales Rural Fire Service announced that there were no longer any active grass or bush fires in New South Wales, the last remaining area affected by the fires. Many species, both flora and fauna, have started to flourish once again. 
Read more here: https://www.smithsonianmag.com/smart-news/how-australias-wilderness-recovering-wildfires-180974464/ 
New Zealand decriminalized abortion
A new law was passed on the 18th that officially decriminalizes abortion in New Zealand. Jacinda Arden, the prime minister of New Zealand, has openly supported the passing of this law. The country has previously required women to prove that pregnancy was a danger to their physical or mental health in order to get an abortion. Now, thanks to the new law, these regulations have been removed and women are allowed to get an abortion if up to 20 weeks pregnant. 
Read more here: https://www.nytimes.com/2020/03/18/world/australia/new-zealand-abortion.html 
The tampon tax was abolished in the UK 
Women's sanitary products, including tampons, currently have a 5% VAT added to their price in the UK. These products have previously been taxed at the same rate as non-essential goods, even though they are products used monthly by millions of people. After a lengthy debate, the tax will finally be dropped on the 31st of December, when the transition period of Britain to leave the EU ends. 
Read more here: https://www.theguardian.com/uk-news/2020/mar/06/budget-2020-chancellor-plans-to-finally-end-tampon-tax 
Second person in the world was cured of HIV
Scientists and doctors in the UK have stated that they have successfully cured a man of HIV. The man in question, Adam Castillejo, has remained free of HIV for over two years after receiving a bone marrow transplant of stem cells. Thanks to the groundbreaking therapy at the Hammersmith Hospital in London, he no longer has the AIDS-virus. There has only been one other confirmed case of being cured of HIV, when Timothy Ray Brown, was cured in 2008. 
Read more here: https://www.bbc.com/news/health-51804454 
New minor planets discovered beyond Neptune
Research members of the University of Pennsylvania have successfully discovered and catalogued over 300 minor planets beyond Neptune, 100 of which are completely new discoveries. The work was led by professors Masao Sako and Gary Bernstein, as well as graduate student Pedro Bernardinelli. In addition to the discovery of these new planets, the study also led to the development of a new approach for finding similar types of objects, possibly aiding the future discovery of new planets. 
Read more here: https://www.sciencedaily.com/releases/2020/03/200311161853.htm