Great Movies About Friendship
Whatever their struggle, whatever the trouble, these friends are in it through thick and thin, and they made these movies worth watching. 
Thelma & Louise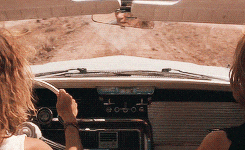 "Meek housewife Thelma (Geena Davis) joins her friend Louise (Susan Sarandon), an independent waitress, on a short fishing trip. However, their trip becomes a flight from the law when Louise shoots and kills a man who tries to rape Thelma at a bar. Louise decides to flee to Mexico, and Thelma joins her. On the way, Thelma falls for sexy young thief J.D. (Brad Pitt) and the sympathetic Detective Slocumb (Harvey Keitel) tries to convince the two women to surrender before their fates are sealed."
The Florida Project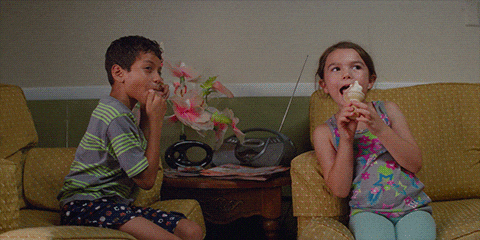 "Warm, winning, and gloriously alive, Sean Baker's The Florida Project is a deeply moving and unforgettably poignant look at childhood. Set on a stretch of highway just outside the imagined utopia of Disney World, The Florida Project follows six-year-old Moonee (Brooklynn Prince in a stunning breakout turn) and her rebellious mother Halley (Bria Vinai, another major discovery) over the course of a single summer. The two live week to week at "The Magic Castle," a budget hotel managed by Bobby (a career-best Willem Dafoe), whose stern exterior hides a deep reservoir of kindness and compassion. Despite her harsh surroundings, the precocious and ebullient Moonee has no trouble making each day a celebration of life, her endless afternoons overflowing with mischief and grand adventure as she and her ragtag playmates—including Jancey, a new arrival to the area who quickly becomes Moon's best friend—fearlessly explore the utterly unique world into which they've been thrown. Unbeknownst to Moonee, however, her delicate fantasy is supported by the toil and sacrifice of Halley, who is forced to explore increasingly dangerous possibilities in order to provide for her daughter."
Frances Ha
"Frances (Greta Gerwig) goes from apartment to apartment in Brooklyn as she looks for a job and a stable partner."
The Heat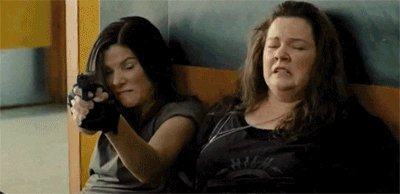 "FBI Special Agent Sarah Ashburn (Sandra Bullock) is a methodical investigator with a long-standing reputation for excellence -- and arrogance. In contrast, foul-mouthed, hot-tempered detective Shannon Mullins (Melissa McCarthy) goes with her gut instincts and street smarts to remove criminals from the streets of Boston. Sparks fly when these polar opposites have to work together to capture a drug lord, but in the process, they become the last thing anyone expected -- buddies."
Perks of Being a Wallflower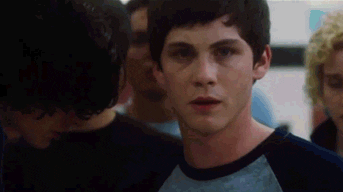 "Socially awkward teen Charlie (Logan Lerman) is a wallflower, always watching life from the sidelines, until two charismatic students become his mentors. Free-spirited Sam (Emma Watson) and her stepbrother Patrick (Ezra Miller) help Charlie discover the joys of friendship, first love, music and more, while a teacher sparks Charlie's dreams of becoming a writer. However, as his new friends prepare to leave for college, Charlie's inner sadness threatens to shatter his newfound confidence."