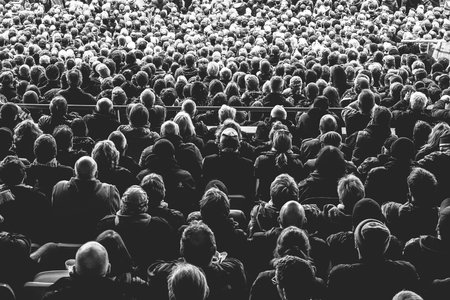 At the beginning of February, I was cordially invited to HU Advocacy Day with members of my Leadership cohort as well as students from the Greer Dawson Student Leadership Program. Lead by Dr. Jarris Taylor of the Williams R. Harvey Leadership Institute and Mr. W. L. Thomas, Jr., the Associate Vice President of Governmental Relations at Hampton University, our group took a comfortable bus trip to Richmond, Virginia in hopes to advocate for the 11 million dollar budget Governor Northam proposed for our Proton Therapy Institute. With this funding, the Proton Therapy Institute can continue saving the lives of minorities.  
The Hampton University Proton Therapy Institute (HUPTI) was the eighth center established in the US and it has progressed as the largest facility of its kind in the world! Before the trip, I knew close to nothing about proton therapy but by the end, I felt confident enough to share my learning experience with the world. Proton therapy is a form of radiation that can target tumors more accurately and aggressively while posing less of a risk to healthy organs and tissues. In short, proton therapy is a more effective and ethical alternative to regular radiation and chemotherapy. Proton therapy is most common in treating cancers of the head, neck, brain, and prostate, however, its use for breast, lung, and GI cancers has proven to be effective. The first hospital-based proton institute was established in 1990 and since then, over 30 proton centers have been built in the United States. 
Governor Northam, whom we got to speak with at the capitol building, proposed an 11 million dollar budget for our proton therapy institute. With that funding, HUPTI can continue to support its life-saving efforts using proton therapy. The purpose of our trip to Richmond was to advocate for HUPTI and we did just that. Dr. Taylor and Mr. Thomas split us up into small groups, giving each group an assignment. Informative packets in hand and smiles on our faces, we went from room to room speaking with delegates on behalf of Hampton. With cancer being one of the leading causes of death for black men and women, it only makes sense for the Hampton Roads area to have resources like HUPTI, supporting its largely African American populated areas. 
Lobbying is an effective way to advocate for minorities who do not have a voice and force legislative change for the betterment of society. I got to speak with several delegates who were surprised to see us lobbying at such a young age. Running around from office to office and seeing other people advocating for other things, like LGBTQ rights, was absolutely exhilarating. It gives you a sense of power to know that you are soliciting change. Of the many bills trying to get passed, many do not. However, when you lobby and make noise for your cause as we did, people remember you and why you're important. I felt proud to be vouching for my school in hopes to save the lives of others and I am confident that our efforts were effective. If I had the opportunity to go again, I would not hesitate.