This week's Hampton Man Crush is Madani Dembele! Madani is a junior strategic communications major who is originally from Bamako, Mali but now lives in Prince George's County, Maryland. Madani is a creative who enjoys writing, listening to music, and creating artistic visuals. Not only does he have the creativity and the looks but he is also heavily involved on campus. He holds multiple executive board positions. Madani serves as the Head of Finance for the Muslim Students Association and the Secretary of Student Support Services. In addition to holding these positions, Madani is also a member of the DMV Pre-Alumni Council and Brand757. Interesting right? Keep reading to find out more about Mr. Dembele!
HC: What are some things you like to do in your free time?
MD: I love anything that involves being creative. Painting is one of my favorite hobbies because I can express my thoughts on a canvas. I consider this therapy because it fades my stress away and my mind becomes clear.
HC: What are some deal breakers for you in a relationship?
MD: I must be able to elevate and grow with you. If I feel like I'm feeding more knowledge into you than I'm receiving, it ultimately won't work. Communication is also a big factor because I'm someone who needs stability and reassurance. You gotta be able to make me laugh, too, and take risks.
HC: How do you balance social life, school and extracurricular activities?
MD: It's seriously a matter of self discipline. Sometimes I want to go home and never leave, but I know that this wouldn't help me achieve my goals. It's important to remember that fun will always be there, but opportunities won't.
HC: How old were you when you came from Mali and how was your transition?
MD: I was 5 when I came and it wasn't an easy transition. I was fluent in French and Bambara when I first arrived in the states. With that being said, learning English was a task I wasn't prepared for. Mali was different from the U.S. in the sense that I couldn't do the things I've always done. Safety was always a concern. Overall, it was difficult adapting to an entirely new culture and way of life, but it was also exciting!
HC: Where do you see yourself in the next 5 years?
MD: I see myself traveling across the world. There are so many different places I want to be and so many different things I want to experience in life. With God willing, I'll be my own boss with multiple streams of income. I want to constantly be introduced to new people, concepts, and ideas.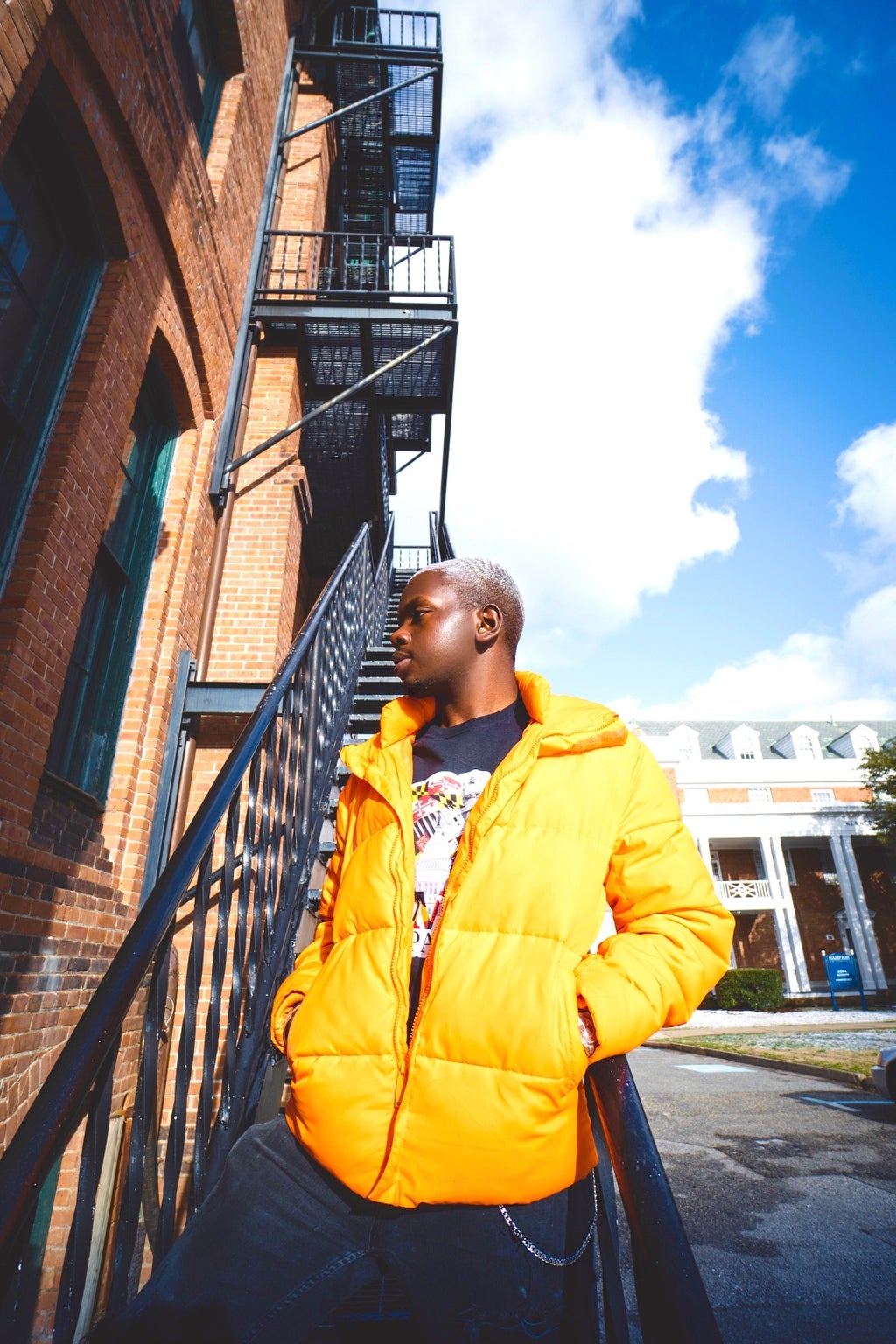 HC: What motivates you to keep going?
MD: Everything I've gone through in life has built me into the person I am today. I've reached points where I couldn't see a happy ending. What motivates me is knowing that God has a purpose and role for everyone, no matter how big or small it is. I continue to live knowing that he's using me as a vessel to spread peace and harmony to those around me. There are so many more blessings to come, so why should I stop now? I'm just getting started.
HC: What would you say is your best quality?
MD: My best quality is my ability to empathize with anyone. Throughout my life, I've been able to relate to people and understand their emotions. I strive to be someone that people are comfortable talking to, because sometimes all they need is one good conversation.
HC: If you could have dinner with anyone, dead or alive, who would it be and why?
MD: It would be Mansa Musa, the richest man who ever lived. Not because of his wealth, because I know that life is deeper than that. Money is here when we're born and will be here when we die. I care more about Mansa's generosity and his ability to touch the hearts of those around him. I would want to know his stance on how black men are perceived in society today as opposed to his era.
HC: What would you say is your spirit animal? 
MD: Lions are my spirit animal. They are majestic creatures that draw attention and command respect. If given the choice to be reborn as an animal, it would have to be a lion.
HC: With your junior year coming to an end, what are some things you'd like to accomplish within your last year of college?
MD:  I want to live to the fullest and leave my mark. I want to be able to leave knowing that I made someone's life a little better. I want to transcend my comfort level and grow. All in all, I've definitely changed since coming here but I look forward to the growth in this last year, as well as finally stepping into adulthood.