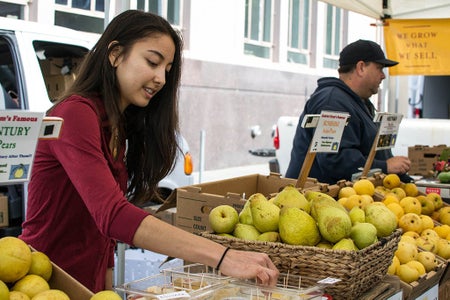 Businesses to Support in the Twin Cities
During this time of uncertainty, businesses everywhere are having to adapt to new norms. Since the stay at home order has been in place, it has made it difficult for people to continue working, and some places are struggling to stay afloat. Small businesses are often hit the hardest when it comes to economic downfalls, especially of this size. Fortunately, it is possible to help the organizations and businesses you love! In this article, I'm going to highlight some places and how to safely get in touch with them to both help their business and get something cool during quarantine! 
The first business I wanted to highlight is Wet Paint. They are an art supply store on Grand Avenue in St. Paul. Owner is a friend of ours (shameless plug…) and he works really hard to make sure people have really cool, high quality supplies. If you are looking for something to do during quarantine, take a look online at their website to see if there is a new hobby you could do! They are available for online shopping with shipping and curbside delivery. If you want more information go to wetpaintart.com and click the banner about COVID-19.
The second one is Groundswell Coffee in St. Paul. A mainstay in the Hamline-Midway neighborhood, they have great food and a cozy place to study or hang out with friends. Although they are not open to buy food, they are currently selling gift cards and merchandise. Go to Groundswellmn.org for more information. PS… there is free shipping!
Another great business is the Electric Fetus, a record store in St. Paul. They have all types of things such as gifts, stationary, candles and music of all genres. Music is a great way to spend time during quarantine! They have online ordering for music and merchandise at electricfetus.com, where a purchase of $35 and up gets free shipping in the US. 
Ginkgo Coffeehouse is another amazing coffee shop that is super close to the Hamline campus. Well-known as a classic location, they have food and drinks and are available for take out and curbside pickup. Store hours and their menu are at ginkocoffee.com. 
The last place is Bap and Chicken, a Korean American fusion restaurant with incredible food! They are located in St. Paul and have gotten a lot of positive press since they moved in. I went there once when I was still on campus, and it was amazing! I had the fried chicken and rice bowl, but they have all sorts of choices to please everyone. They are currently available for take out and curbside pick up, or delivery through Bite Squad, Uber Eats, or GrubHub. For more information and their menu, go to bapandchicken.com. 
While these are great ways to support local people in St. Paul, remember, anywhere you go please be safe. Wear a mask, don't touch excessively, and wash your hands when you get home. Doing your part to stop the spread is key for supporting our local businesses!