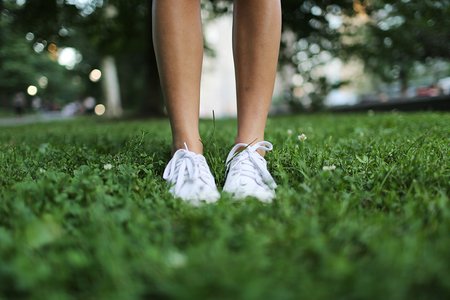 The 5 Best Spots on the Vern
At George Washington University, one of our best-kept secrets is our Mount Vernon Campus. While many first-year students credit Thurston Hall as an integral part of their first-year life. However, for me, I spent my first year on "the Vern" in Cole Hall. A small brick building that resembles something of a cute cottage home. When almost every non-"vernie" I have met has asked how I can live in such a "terrible place" compared to the wide array of opportunities, I often reply with "it's not as bad as you think". As I am now coming up on my second year living on the Vern as I am now an RA, I surely know the trials and tribulations that come with being a Vern resident. That being said, there are some great places on the Vern that I am lucky to have spent much of my freshman and sophomore years making memories. 
Here are my five favorite spots that keep me in love with the Vern.
One of the reasons people say they love living on the Vern is because it is quiet and great for studying. My favorite spot to study during the pressing hours of midterm and finals season is on the second floor of Eckles Library. Besides being a quiet spot with not many people hunting down a free chair like in Gelman, I love this floor because the chairs and tables are perfectly set between bookshelves. There is also a beautiful light that comes in during the day. I find this study spot perfect as it is both a relaxing and structured atmosphere.

There is no lie that the Mount Vernon Campus lacks in available food options. However, I have been grateful to have access to a standard cafeteria. While I would argue that there is definitely some improvement to be made, I still look forward to coming to Pelham for its abundance of light and comfortable seating. However, my favorite part of Pelham is the women that work at Pelham. Many of the women I know by name and we have shared life stories throughout my year and a half on the Vern. They've spoken about the best-hidden places in DC to get a bite to eat and why they like working at Pelham. These women are some of the hardest workers I know, and I love speaking with them even more than I love pelham brunch (which is a lot).

3.

Soccer Field Bleachers

I'm putting this spot on the list because I've only met one other student that actively goes to the bleachers to read, study, or just chill. I find it a lovely and beautiful spot lay down in the sun when it's nice out and the field is occupied. The spot is also great to go to when you want to have a private conversation or phone call.

I'm going to be honest, this is personally not a spot I regularly visit, however, I know many students that have found the chapel an integral part of their experience. Whether that be for religious purposes or for fun events during Halloween. I find that the chapel is just "iconic" and a great visit for some change in scenery.

Ames Cafe is a great place to regular when you are running late for class and need a quick Starbucks style coffee or a quick bite to eat. I feel that the cafe is very underrated. It has a comfortable atmosphere to chat with friends and is calm enough to get your fill on coffee while writing an essay.