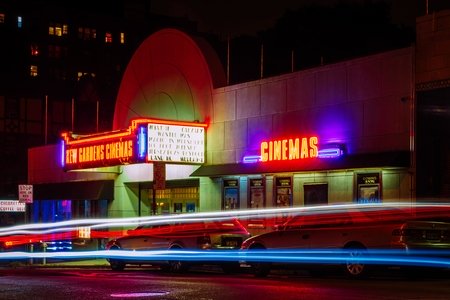 Some Movie Recommendations to Watch During Self-Isolation
Obviously, we're all starting to get bored out of our minds, and Netflix (and other streaming platforms) has been our saving grace. If you ever go to watch a movie and don't know what to pick, here are some recommendations of my favourites!
1. Ocean's Eight (Netflix)
Ocean's Eight just came on Netflix this month, and I couldn't be more excited. This movie about eight badass women conducting a heist is a must-see, and I highly recommend it if you haven't seen it already. Plus, Anne Hathaway is simply amazing. Seriously, does she even age?
2. Togo (Disney+)
This is a heartwarming while simultaneously gripping story based on a true story about the key sled dog and his team during the 1925 serum run to Nome. This movie will make you laugh, make you cry and have you on the edge of your seat all within two hours. Seriously, I'm getting chills just writing this - you won't regret taking the time to watch this movie, especially if you're a dog lover like me.
3. Spider-Man: Into the Spider-Verse (Netflix)
Sadly, this one is on American Netflix, but if you have access to a VPN, you can still watch it! This is an animated movie, which may turn some people off, but it is simply just one of the best superhero movies I've ever seen. It even won an Academy Award for best animated feature! Plus, it makes me desperately want a Spider-Man movie with Tom Holland, Andrew Garfield and Tobey Maguire. Your move, Sony!
4. John Mulaney's Standup Comedy (Netflix)
Not necessarily movies, but this is still on the top of my recommendations list to watch on Netflix. John Mulaney has three standup shows on Netflix: New In Town, The Comeback Kid, and Kid Gorgeous. I have watched each of these shows more than once, and they still make me laugh out loud! All three of these are guaranteed to make you laugh, and I think a little humour is just what we all need right now!
5. The Greatest Showman (Netflix)
This movie quickly became one of my favourites after I watched it for the first time. This is a musical about the origin of circuses, and it is a great pick-me-up. Plus, the music in this film is simply amazing – you'll be obsessed with the soundtrack! This is also Zac Efron's first singing role since High School Musical, and it makes me hopeful that he'll do more movies like this, because his voice is simply amazing!
6. Inception (Netflix)
If you're like me and for some unknown reason have never seen this movie (I only just watched it the other day): WATCH IT! There's a reason there's so much hype around this movie – it's incredible! Plus, it's sure to keep your brain working while you're stuck in the house all day, because you have to do a few brain somersaults to keep following. Plus, who doesn't love a good dose of Leonardo DiCaprio?
7. Erin Brockovich (Netflix)
This is an empowering biographical film about a single mother working to seek justice on a major company for poisoning a city's water supply. Julia Roberts is simply amazing in this movie (as per usual), and it's based on a true story! This film is definitely in my recommendations.
I hope that some of these recommendations can ease your boredom during self-isolation. Stay safe and happy watching!