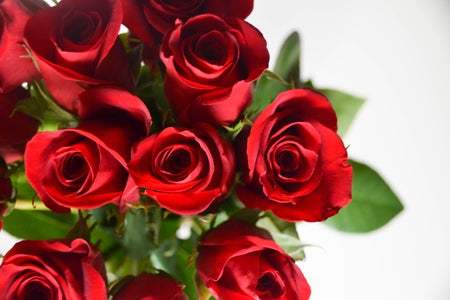 Top 3 Picks for The Bachelorette
We're more than halfway through The Bachelor this season, and that means it's the best time of the season—picking the next Bachelorette. That might be a bit of a lie because I wish that Peter is happy, hopefully with my choice for him. However, Peter's ending has yet to be spoiled, and although Reality Steve has released his theory, it's not definite.
Since we don't know for sure who Peter ends up with, I'm including my pick for him in my top three choices for The Bachelorette. Why did I only choose three girls? While I like most of the girls on Peter's season, I personally feel that these three would have spunk and something unique if they became the Bachelorette.
Warning—this will contain spoilers for Peter's top two. I also have one more disclaimer—I know that I'm judging girls based on what I have seen on tv and read about, but The Bachelorette is a reality tv show. I don't know these girls, and I've never met these girls. Any woman deserves to be happy and be in love. I'm simply stating who I think I would like to watch find love next.
I will admit that I wasn't sold on Kelly at first. Kelly had met Peter randomly at a hotel for different functions, and she decided it was fate. I didn't like that she had told the girls she had met Peter before; however, as I thought about it, being honest is the best way to navigate this show. If she didn't tell the other girls, the news would have come out somehow and the drama would have happened anyway. Also, it wasn't her fault that the producers planned the first group date to happen in the same hotel Peter and Kelly met.

Kelly faded into the background after that. She wasn't a part of any of the house drama, but their one-one-one date also wasn't anything special because she didn't open up enough. Even after she was eliminated, her social media presence has been limited. Kelly was always direct, and she didn't appreciate how Peter was drawn to the drama.

Kelly was too mature to be on The Bachelor, which makes her the perfect Bachelorette. Kelly knows what she wants, and even attempts to paint her as the villain have failed. Everything Kelly said on the three-on-one was true, and while it may have been harsh, I'm sure editing played a hand in that. Kelly doesn't take shit from anyone, and that's why she should be the next Bachelorette.

Natasha is another woman that Peter missed out on. She didn't get a one-on-one until the week before hometown dates, and because he didn't spend enough time exploring a romantic connection, she went home.

Since leaving the show, Natasha also hasn't been getting involved in the drama. She is a career-driven woman. My only worry is that because we didn't see too much of her on The Bachelor, we don't know enough about her outside what is presented.

Her bio showcases a bright and funny woman. She was also too mature for Peter. I guess having two women on this list who didn't get involved in drama shows that we need a Bachelorette who knows what she wants and won't get sucked into the drama.

An older Bachelorette could be just what Bachelor Nation needs. Natasha is the perfect choice because she clearly made an effort to find love, and that's what is needed in this franchise.

Madison has always been my top choice for Peter. There are articles that talk about who she is as a person, and of course there is her ABC bio. If you follow Reality Steve or found the spoiler on accident, then you should know Madison makes Peter's top two. Since Peter's family already loves her since she got the first one-on-one date to meet them, she would be a perfect fit. The new predictions about how she ends the season are shocking, but I still hold out hope that she and Peter are together.

Now, why would she make a great Bachelorette? There are many reasons such as her fun personality and her sweet demeanor, but there is one reason why she would be super strong. It is also the reason that she and Peter might not be together. Madison never caused any drama in the house, and she never caused any drama with Peter. If she did become the next Bachelorette, there will always be drama, but she seems like a woman who will stay true to herself.

Until the hometown dates where the preview reveals that she is waiting for marriage and hopes that Peter hasn't slept with anyone else, there hasn't been any reason to doubt her. Although she should have known about how important sex always seems to be on the show, Madison isn't willing to compromise her beliefs, which shows how strong-willed she is. Even though sex is a big part of The Bachelor, her firm decision means that she really is on the show for love because she wouldn't have stayed this long if it was truly about fame for her.
I would be incredibly happy if I got to watch these three women find love on The Bachelorette; however, any choice the producers make could be a good one. I didn't think Peter could do it for a while, but he won my heart.
If a woman that isn't on this list makes it, I will route for her no matter who she is because women shouldn't tear each other down. Everyone deserves love, so let's hope this next season of The Bachelorette actually showcases love instead of drama.