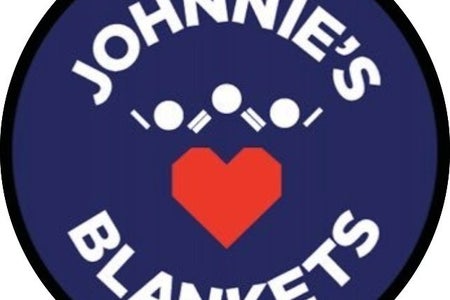 An Interview with Carter Benton: Founder of Johnnie's Blankets
Carter Benton is a senior at SUNY Geneseo living a double life as both a college student and business owner. His business, Johnnie's Blankets, operates on the notion of "keep our neighbors warm," where when you buy a blanket, one is donated to someone in need. As his business has recently launched for pre-orders, this interview seeks to answer the question anybody would want to know: How in the world does he do it? 
Q: What inspired you to start Johnnie's Blankets?
Johnnie's Blankets came from seeing a smart, caring, young boy and his family—brother and father—live in a house with little to no heat. Growing up we are told if we work hard and are kind to others, we will be okay. This young boy and his father did both of those things and had to struggle through using portable electric heaters to stay warm in the winter.
Q: Why should someone buy a blanket from Johnnie's instead of somewhere else? 
Johnnie's Blankets makes up for its lack of extravagant designs by providing a higher quality blanket with meaning. When you wrap yourself in one of our blankets and run your fingers over the embroidered patch, you remember what you did by buying a blanket.
Q: Every logo has a story. What's the story behind yours? 
Our logo was accidentally designed by me. We had a team of graphic design students working on it along with a professor. I threw my design in the mix for fun and surveyed a large group of people. My design and one other got the best feedback. After going a step further we found that the other logo finalist created strong negative feelings in those that did not like it.
The three people in the logo represent the customer (middle), the student learning (side) and the donation recipient (other side). Every purchase creates a positive impact on all three. The white stitching glows in the dark on the patch when you shine a light on it. We like to say this is symbolic of how shining your light can show a difference in a dark situation. 
Q: Is it hard balancing the life of a college student with the life of owning a growing business? 
Yes, because you have some knowledge of how much time you may need to spend on school. A new business always brings surprises and you must prioritize your time with what you feel is most important. 
Q: What has been your favorite part of owning a business so far? 
My favorite part of owning a business is the unlimited freedom to run it how I want to. There's no sales script; you can experiment without the risk of getting fired, and if you don't like something, you have the power to change it.
Q: What do you hope to accomplish with Johnnie's Blankets? 
I hope to satisfy two charities on their needs for blankets this year and inspire another student to start their own business next year while attending SUNY Geneseo.
Q: Do you have any advice for the young, aspiring business owner? 
My advice would include three things:
1. Recognize the following three words as poison: "this is awkward." If you feel that, you can either take the opportunity to grow or use it as an excuse to hurt yourself.
2. Learn to hear and say no. You WILL get rejected early and often.
3. Do not underestimate how much time it can take to manage your business once you launch.
Q: Where can people go to find more about Johnnie's Blankets? 
The best ways to learn about Johnnie's Blankets are to visit johnniesblankets.com or give me a call to talk directly.
Thank you, Carter, for your time. If you would like to give your support or learn more about Johnnie's Blankets, please visit the link above.