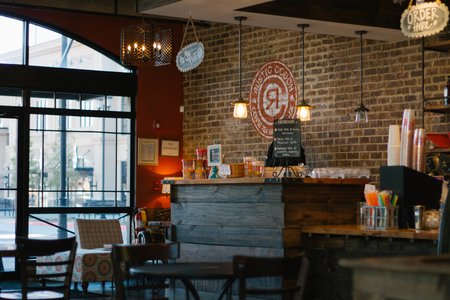 The Burden of COVID on Black-Owned Restaurants
One thing about me; I couldn't wait to grab a mocha from Amelie's or Octane when I got back to Tech. Sadly, they closed their doors because of COVID. They're not alone in this, either. Many small-owned restaurants in Atlanta and around the US have lost tons of money because of the pandemic. While some restaurants have been able to survive during the pandemic, many others, especially Black-owned businesses, have been struggling to keep their doors open.
Black-owned restaurants and businesses are what have shaped the culture of Atlanta and other cities with large Black populations but I'm not surprised that there's a disparity between Black and White business owners during the pandemic. According to economist Robert Fairlie, 41% of Black business owners were out of work in April compared to 17% of their white business counterparts. The federal stimulus programs make the disparity even more obvious. Only 12% of Black and Latino owners got what they asked for from the Small Business Administration, with 26% of these owners receiving only a fraction of what they asked for.
This disparity likely is rooted in the systemic racism and economic gaps in our society, a suspicion supported by the Economic Policy Institute. What else could explain why Black Americans also make up a huge portion of those affected by COVID? 
Furthermore, the median net worth of White households is almost 10 times more than that of Black households, which allows white-owned small businesses to stay afloat with less concerns. 
This disparity between Black and White Americans didn't just start a few years ago but COVID - with the help of protests against police brutality - have made people more aware of systemic racism.
Many of my friends at Tech are more aware of this disparity and visit more Black-owned restaurants and coffee shops like Urban Grind and Slutty Vegan to support them financially. Food delivery apps promote Black-owned restaurants to customers and Instagram pages like @butter.atl have amazing posts about local Black-owned eating options. Even large corporations like Discover provide grants to local Black-owned businesses. I hope the new support for Black-owned restaurants is more than just a trend and the government opens theirs eyes to the burden that the pandemic has brought onto Black-owned restaurants.
Links to sources: