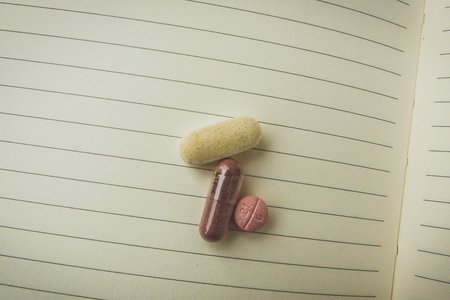 Kristen Bryant / Her Campus
Services You Didn't Know Furman's Student Health Center Had
Did you know Furman's Student Health Center is able to order Plan B for students upon request? 90.3% of Furman students who participated in a survey didn't either. Did you know the Student Health Center is able to perform pap smears, vaginal exams, and provide/insert IUDs? 70.7% of Furman students didn't know either. Did you know that a sexual assault nurse (S.A.N.E) works at the Student Health Center? 87.8% of Furman students didn't know either.
(Photo Courtesy of Bethany Knapp)
In an attempt to further educate the Furman population on the services Furman's Student Health System offers, Women and Gender Studies minors for an advocacy project created a survey asking Furman students about their knowledge for services offered on campus, and their hopes for the future of Furman's Health Center. 
Bethany Knapp, a member of this group, has answered questions about the survey's results and the club's plans for further action: 
What are the services that the student health center offers that many students don't know about? 
The Student Health center offers the following: IUD insertion, Pap smears, Vaginal exams, Plan B (to order), STD/HIV Testing (blanket price of $40), Any antibiotics or other medications for STD treatment, and Free STD testing in the case of an assault (paid for by Student Life).
Additionally, there is an amnesty policy in place in the event of sexual assault. If you are an underage student involved in a sexual misconduct case where alcohol is involved, your amnesty will not be impacted
How can the Furman population become more aware of these services? What are things SHARP, the Sexual Health and Rape Prevention student board, a think tank for creating safer spaces for the Furman community and designing events for Sexual Assault Awareness and Sexual health, and other organizations can do to educate the Furman population about these services?
We're currently working with the Student Health Center to create an awareness campaign that would inform our student body about the different sexual health services offered on our campus. 
Until then, share this article! Share this information with your friends, guys and girls alike! We need to get the word out to our social circles so that Furman students can get the medical attention that they need. Lack of information about what's available should never have to be the reason a student doesn't get the help they need. 
(Photo Courtesy of Bethany Knapp)
This survey also discovered ways in which the Student Health Center can do more for Furman's students. Some ideas Furman students came up with were quoted in the findings:
"A julie valentine center advocate at the infirmary during weekend hours"
"...we need medical care on campus 24 hours a day. A lot of these things happen at or after parties, late at night."
"More support groups. I have never met a female student that hasn't been a victim of some kind of sexual misconduct."
"A therapist specifically for sexual incidents."
These are important services that Furman students need to be aware of, and the Women and Gender Studies minors have taken the initiative in spreading this information. 
The Women and Gender Studies minors are working on ways they can incorporate the ideas mentioned above into Furman's Health Center. The awareness of sexual assault incidents on Furman's campus has increased, and the Student Health Center must stay up to date with their quality and quantity of resources directed at sexual assault.
SHARP is a powerful and important club on campus, and to get involved you can email Bethany Knapp at [email protected] for more information.