Photo by Kristie Zurmehly
You Don't Know Me, But You Will: Introducing James the Seventh
From Jalaiah Harmon's "Renegade" to Tiiu Piret's feta pasta recipe, TikTok is the app where people can share their original content and creations in hope of greater recognition. A number of musical artists have taken advantage of the platform's successful engagement and audience reach by promoting their own songs as sounds on the app. Salem Ilese's "Mad At Disney" and even Lil Nas X's "Montero (Call Me By Your Name)" are prime examples of TikTok's advantage to promoting music and marketing an artistic brand.
James the Seventh is an artist who has recognized the benefits of promoting on TikTok. As of Dec. 2020, the 20-year-old musician has been sharing her songs "You Don't Know Me" and "Turn a Blind Eye" with the goal of reaching more people and further integrating herself into the music industry. However, this is not an easy task. Unlike some lucky creators who are able to successfully go viral overnight, James the Seventh had to post several videos promoting her music in order to reach more people. Although challenging, she does not falter easily.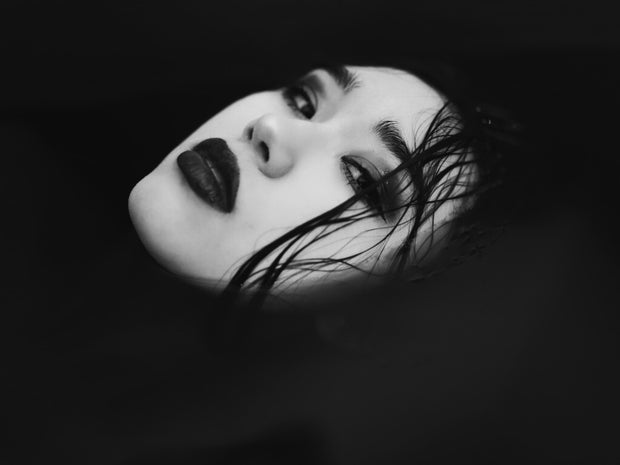 Photo by Kristie Zurmehly Her persistent drive toward success is expected with what she shared with me on April 7 via Zoom. "I spent my entire life training to do ballet," she expressed, adding that she even stopped attending school in person in order to further focus on her ballet career. "The work ethic aspect has definitely translated into my work ethic in music." Just as she was able to dedicate roughly 40 hours a week to dancing, she dedicates the time and effort to music today. 
Her hard work is paying off, as one of her TikTok videos has recently accumulated about 638.7K views with 201.4K likes as of April 9. In this video, she introduces herself as James with five reasons as to why she should be your next favorite indie artist. 
She utilizes the technique of alluring and connecting with the audience in an effort to elicit better engagement and interest. For instance, in videos where she promotes her songs, she stated that by listening to her music a person can fulfill their individuality complex and be able to say in the future, "Well, yeah, I listened to her before everyone else did." James also gets personal by telling her followers and viewers that an injury of her knee (that being an ACL tear) ushered her into learning how to play the guitar as well as to write and produce music. Confessing that she wrote "You Don't Know Me" after watching a Harry Styles interview has also helped with increasing engagement on her videos; therefore, increasing the number of listeners on Spotify and other music streaming platforms. 
But another interest from followers and fans is in regard to the musician's name. Her birth name is not James. Rather, her name is Bethany, but when starting her career, she thought that adopting a stage name could help with her brand. Her father, James the Sixth, comes from a family of James. The plan was to continue the legacy by naming a son James; however, the mother and father only birthed daughters. Bethany thought, though, that continuing the legacy with her stage name was a magnificent idea. When I asked her about her father's reaction to the stage name, she stated that "he was actually really happy about it. He thought it was a little funny just because it's an ongoing joke [in the] family." I don't doubt that it will become a great legacy for the family.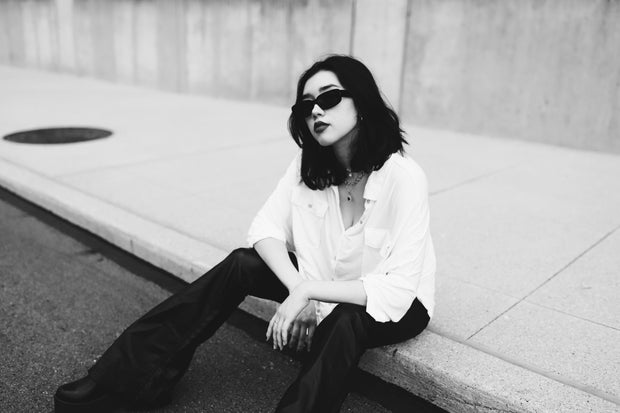 Photo by Kristie Zurmehly This newcome music career has brought forth character development. With support from her sisters, she's been able to step out of her comfort zone and no longer feel embarrassed about her singing skills. One of her sisters is also the one to help her connect with producer Gabriel Gaffney Smith for "You Don't Know Me" as well as with acting as a photographer for promotional content. She hopes to only grow and become better with the more support she receives. For instance, she's become more involved with her music by learning how to produce. "Turn a Blind Eye" was the first work in which she not only wrote the lyrics but also produced the song. 
During the Zoom interview, James explained that "Turn a Blind Eye" was inspired by her late start to music. The lyric, "Just wanna get ahead in life," demonstrates her feeling of being behind. James noted, "I get nervous that I'm not at the same level as everyone else, so I feel a little bit paranoid sometimes that I need to work harder or I need to catch up with where I should be." She no longer wants to sit back and miss opportunities; she no longer wants to turn a blind eye to these opportunities life can give a person. 
This is why you shouldn't either. Don't turn a blind eye on James the Seventh. Find her on TikTok, Instagram and Spotify in order to follow the musician's rising fame. She has new music coming out soon, and you'll want to add them to your Dark Academia-inspired playlists before everyone else does. 
Want to see more HCFSU? Be sure to like us on Facebook and follow us on Instagram, Twitter, TikTok, Youtube and Pinterest!