You and Your $: What My Aunt Does as a Financial Advisor
Meet Stephanie Scherr, a financial advisor based out of Houston, TX. In her free time, she rescues and fosters dogs. She is extremely smart, caring and the best aunt a girl can ask for. Most of the things that she does are focused on other people, so I think it's time to focus on her. 
 
Her Campus (HC): What exactly do you do?  
Stephanie Scherr (SS): I am a financial advisor that works with families to help them understand and manage their money providing investment, retirement and estate planning advice.  The best part of what I do is getting to know my clients and helping them realize their objectives.  I have been doing this for over 25 years and it is rewarding to see plans come to fruition with families achieving their goals over generations. It is a lot of responsibility since there is a real-world impact—if I don't do my job, their kids or grandkids might not have the financial means to go to college!  
HC: Have you seen a shift in workflow since the pandemic started? 
SS: Yes! At the start of 2020, I was focused on the impact of a new law that affected clients' retirement accounts, the SECURE Act, which was passed by Congress in December 2019.  I had been meeting with clients to update their plans based on the new laws.  Then, in March, the pandemic hit the US and the stock market dropped by over 30 percent in less than a month which was crazy.  So, clients were less concerned about changes due to the new law than they were about losing money in the stock market and if the US economy was going to fall apart.  Since then, things have improved and people are a little less worried.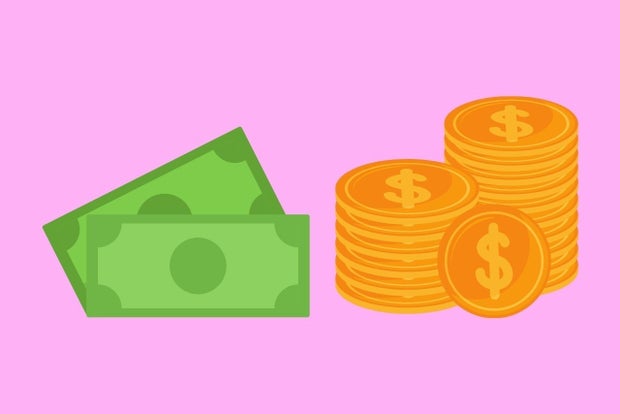 Original Illustration in Canva for Her Campus Media
HC:  Did you transfer from working in an office to a fully at home setting? 
SS: My last in-person meeting was in mid-March.  Since then, all of my client meetings have been virtual or by phone.  Until there is a vaccine or a cure for COVID I will continue to work and meet with clients remotely.  While I miss seeing my clients in person I do not want to put anyone at risk. 
HC: How do you think the future of our economy is looking? 
SS: Right now, there is a great deal of uncertainty as COVID cases are on the upswing and there is the potential for more restrictions on businesses, especially service businesses like restaurants and bars.  Some companies have done really well over the past nine months (think Zoom or Amazon) but we are going to need to see the end of the pandemic for our economy to really thrive again.   
HC: From a political standpoint, which candidate do you believe has better economic plans?
SS: If you are asking which Presidential candidate has better economic plans I think the question is bigger than that.  It looks like we will have a divided government in 2021 and in order to get the economy moving Democrats and Republicans are going to have to work together.  Another stimulus package that provides cash payments to families, expanded unemployment benefits and assistance to businesses impacted by COVID is really important.  Infrastructure spending (roads/airports/bridges) would also help jump-start the economy.  In terms of specifics, Democrats are much more amenable to spending than Republicans and they are more focused on climate change initiatives/developing a green economy which is in everyone's long-term interest. 
Want to see more HCFSU? Be sure to like us on Facebook and follow us on Instagram, Twitter, TikTok, Youtube and Pinterest!