Before I met Representative Susan Valdes, I sat outside her office staring at a giant portrait she has hanging of her as Wonder Woman. And it was the most accurate first impression I could have had.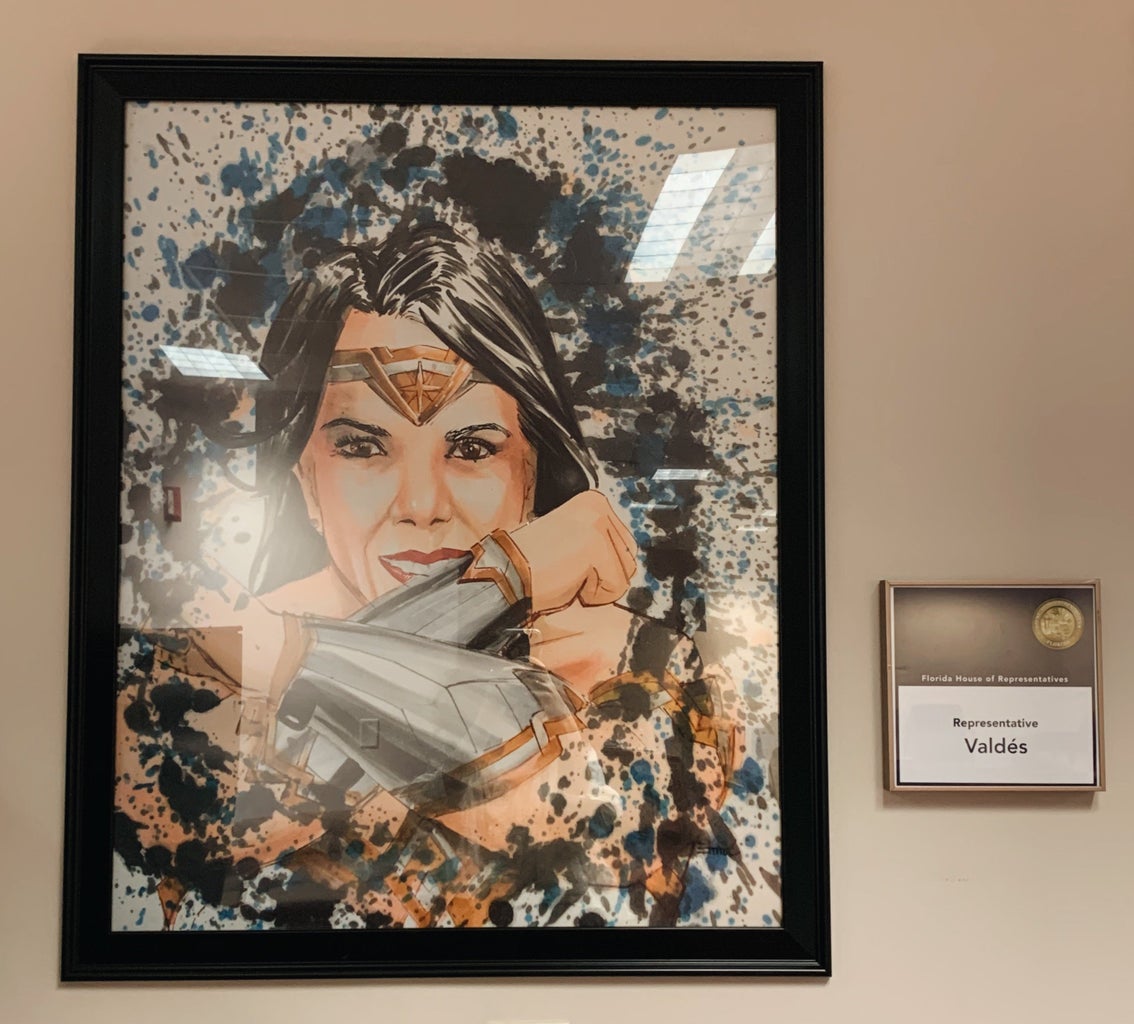 When you are around Representative Valdes, it is hard not to be inspired by her. She is so full of life, and her passion for public service is contagious. She makes sure every constituent is heard and taken care of. 
Starting in healthcare, she had no aspiration of being in politics. But a young man she helped get into a technical college planted the seed in her head that she could help others just like him. So, after her waterbed broke, she turned her bed frame into seven "Susan Valdes for School Board" signs that she put around her county. She served 14 years on the Hillsborough County School Board, and as of 2018, she became the State Representative for District 62 in the Florida House of Representatives. 


It is no secret that politics is a male-dominated field. And as a woman, Representative Valdes has had to learn how to maneuver in. Now in her second year as a Representative and her 16th year of public service, she has learned some important things that apply to all areas of being a woman in the workplace. 
Representative Valdes has to work twice as hard than her male counterpart to gain respect because women's passion can often be confused for being overly emotional or angry. "We live in a man's world. Think of all the different policies that are anti-women, we live in one of the states that didn't pass the Equal Rights Amendment. So, there is still work to be done. We have to continue to be strategic and act with intention. What I've learned is to know your stuff, be prepared, and stand your ground with your beliefs. Be prepared because women have to do things a lot better, and that comes with preparation." 
Women are held to a different standard when it comes to the way they act in the House of Representatives, the workplace, or even in college. In handling conflict, it's important to weigh the consequences of your actions because whereas a man may be able to get away acting a certain way, a woman wouldn't. "Especially in government, our responsibility is to carry all Floridians on our shoulders and be a role model for students. Decorum comes with respect for the office and the responsibility. I hope that in my time in the legislature, my fellow legislatures noticed that I was kind and tough and a servant to all." 
Representative Valdes shows through her work the tremendous amount of respect she has for the office she holds. "When we recite the flag, we say, 'justice for all.' And I really specify those three words. I'll say them louder. It's not justice just for us it's justice for all."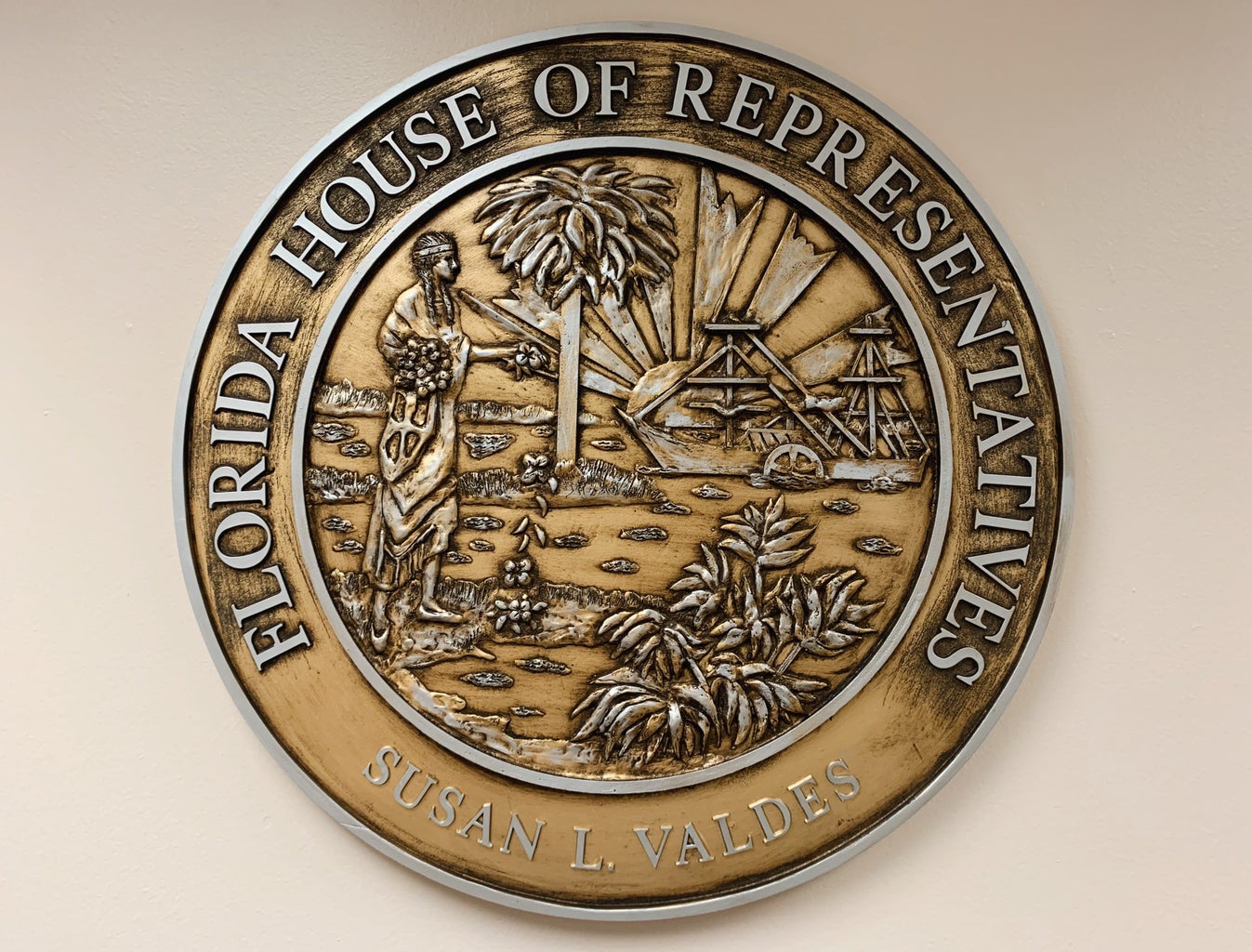 In the time that I have known Representative Valdes and watched her work, I have become more and more confident that we are on our way to what she calls "planet Venus," a planet where women are just as commanding of respect as men. 
She shows me and all other women out there how you can be unapologetically yourself, fun, and professional all while getting the job done. Gaining the respect of others does not have to come at the expense of your femininity or any self-expression. Be you but be knowledgeable. 
Representative Valdes really is Wonder Woman, a kind and tough warrior making things better for women everywhere. As she says, "the biggest challenge for today is recognizing that it's still a man's world and recognizing how we have to prepare ourselves to navigate that man's world while we change it. Because we are changing it."
Want to see more HCFSU? Be sure to like us on Facebook and follow us on Instagram, Twitter and Pinterest!