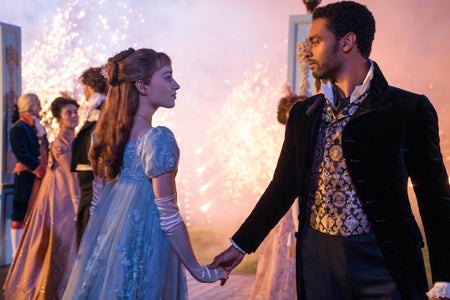 Will Bridgerton Renew for a Second Season? Here's What We Know
Shonda Rhimes does it again. In its first four weeks, Bridgerton is expected to appear in more than 63 million homes all over the world, which makes it Netflix's fifth-biggest original series launched to date. Based on the historical romance novels of Julia Quinn, Bridgerton follows the eight children of the late Viscount Bridgerton: Anthony, Benedict, Colin, Daphne, Eloise, Francesca, Gregory and Hyacinth. The book series includes eight novels, and each book centers around a Bridgerton sibling and their messy, yet entertaining love affairs. As expected, the Netflix adaption follows the first novel in the series, centering around Daphne Bridgerton. After its instant success, fans have been wondering… Will there be a season two? Here's what we know…
According to Marie Clare, there is no official release date for season two, however, filming is expected to take place this March of 2021. It was originally set for filming in the summer of 2020, but due to COVID-19, it has been pushed back. Season two is now expected to be completed in early 2022. Sadly, it will be a hot minute until fans are reunited with their favorite lords and ladies. As for the cast, they are patiently waiting to resume entering the world of secrets and scandals. Nicola Coughlan, who plays Penelope Featherington in the series, told RadioTimes "There's people I didn't even get to act with," she added. "I'd love to do something with Johnathan Bridges, who plays Anthony Bridgerton. I think he's just a phenomenal actor, he's so good. I'd love to do stuff with Golda Rosheuvel, who plays Queen Charlotte, I love her."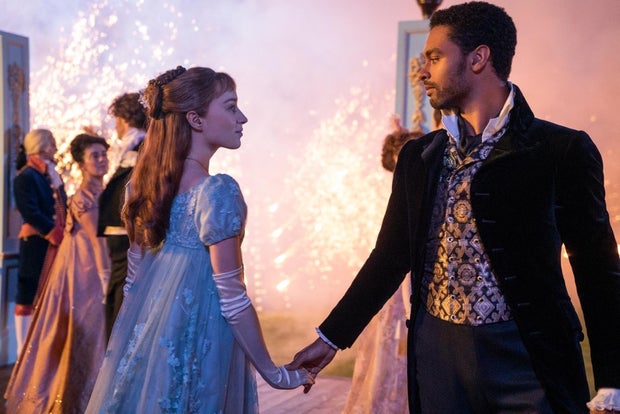 Shondaland / Netflix Fans are also wondering, what will season two bring? The first season mostly followed the complicated yet passionate relationship of the Duke of Hastings and Daphne Bridgerton. However, many are hoping we get a closer look at the Bridgerton siblings in the upcoming season. Viewers are expecting a magnified look at Anthony Bridgerton's love life as he has finally chosen to search for a suitable wife. Others are hoping for the next development in Colin Bridgerton and Penelope Featherington's friendship. There are endless possibilities on what season two will bring to the screens, but all fans could hope for at the moment is a set confirmation date for season two. 
As for casting updates, it is said that the main characters such as Duke of Hastings and the Bridgerton family will be back to reprise their roles. If the second season follows the second book of the Bridgerton series, fans should be expecting a few new major characters. The main of which are the sisters Kate and Edwina Sheffield who play a vital part in this season's love story. So far, there have been no castings announced for these roles.
As Lady Whistledown writes, "If there is a scandal, I shall uncover it." Keep up with the latest Bridgerton news on all their socials to get the latest scoops on season two. 
Want to see more HCFSU? Be sure to like us on Facebook and follow us on Instagram, Twitter, TikTok, Youtube and Pinterest!