Going home for Thanksgiving as a college student is stressful enough. Throw in a global pandemic, quickly approaching finals, and the inevitable political dinner conversation and it doesn't take much for this holiday to go off track—fast. To help ease your mind this Thanksgiving, turn to the one thing that can keep even the loudest relative quiet—TV! All jokes aside, even if you are unable to make it home this Thanksgiving break, you can find entertainment and holiday cheer in these great TV and movie picks.
1. Macy's Thanksgiving Day Parade
An absolute classic, the Macy's Thanksgiving Day Parade has been bringing joy to kids and parents alike for over 90 years. This year, the parade route has been shortened to ensure compliance with COVID-19 guidelines; however, Macy's signature floats and performances will still be broadcasted throughout the country. Among some of the headliners: Bebe Rexha, Brett Young, Ella Mai and the queen herself, Dolly Parton. Santa Clause, of course, will also be in attendance. Tune in for some lighthearted entertainment we could all use this year especially. Watch it on NBC via cable or streaming services.
2. A Charlie Brown Thanksgiving
Another classic that has become all the more relevant in the age of friendsgivings, A Charlie Brown Thanksgiving has stood the test of time and continued to grace the screen annually since its release in 1973. While not presenting the most accurate historical retelling of the first Thanksgiving, its message of friendship and togetherness is timeless. Watch it this year on PBS or Prime Video.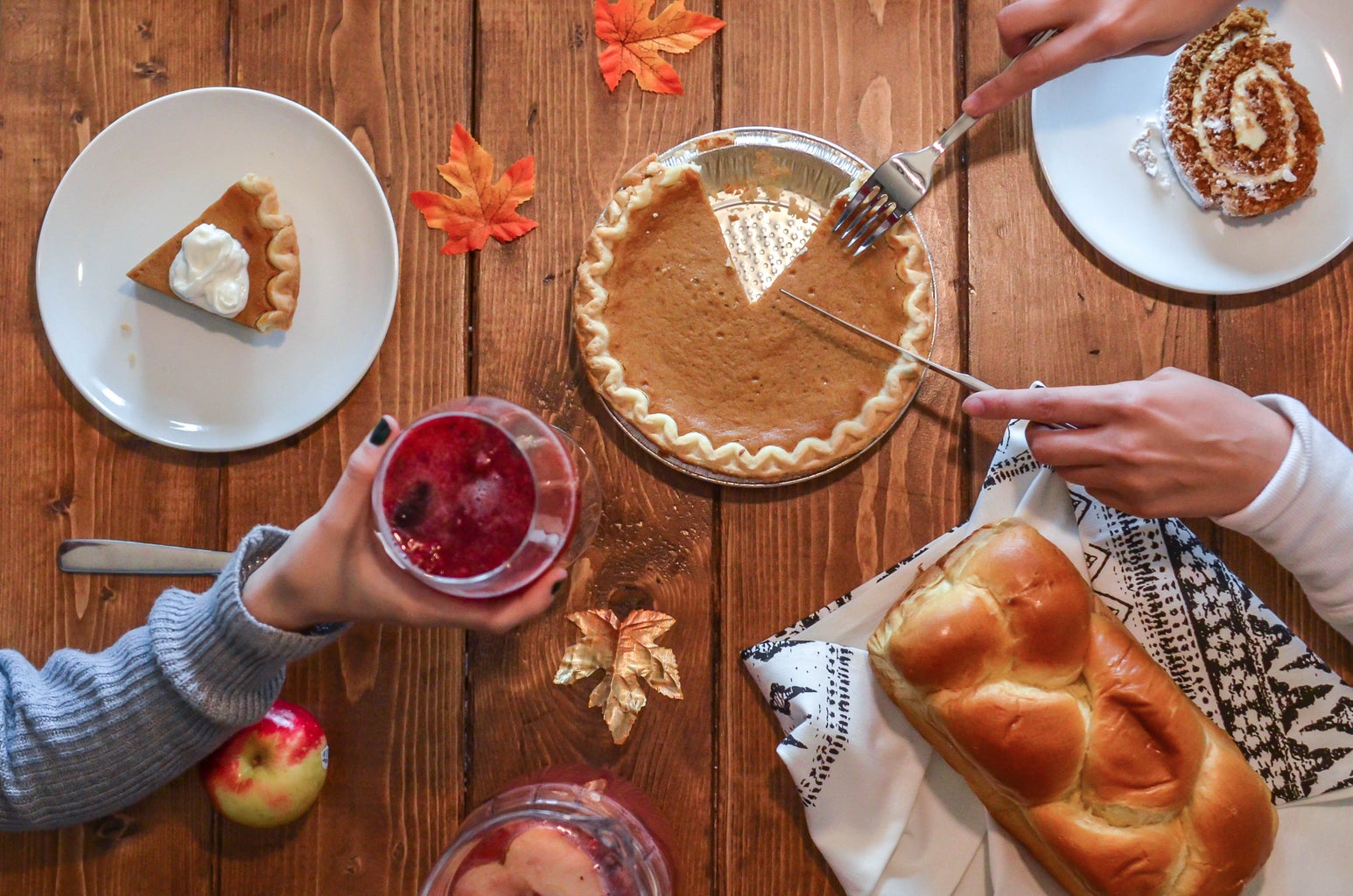 3. Holidate 
If you love semi-cheesy rom coms like me, might I suggest watching one of Netflix's newest additions to the holiday movie rotation: Holidate. Emma Roberts stars alongside Australian actor Luke Bracey in this fresh take on the pressure to have a significant other during the holidays. Broadway star Kristen Chenoweth is also featured as Roberts' fun, albeit unpredictable aunt. Holidate is good for a laugh and does not take itself too seriously, unlike some other holiday romance tales. Be warned, however, this is a slightly raunchier pick.
4. The Grinch
If you're like me, you think Thanksgiving should also be celebrated for what it represents on the calendar: one big step closer to Christmas. There should be no shame in finishing your Thanksgiving feast and immediately beginning to binge Christmas movies. If you by some chance haven't seen 2018's The Grinch by now, this Thanksgiving is a perfect opportunity. While Jim Carrey's turn as the Grinch in 2000's How the Grinch Stole Christmas helped to make the film iconic, the animation brought forth by Illumination gives the Grinch an adorable and whimsical new feel. Celebrities Pharrell Williams, Benedict Cumberbatch and Kenan Thomas all help voice the film with a soundtrack featuring Tyler, the Creator; Run-D.M.C and Pentatonix. Watch it on Netflix.
Remember this Thanksgiving to be thankful for all the things that bring happiness into your life, even if some of them happen to be found on the screen. Stay safe and happy watching!
Want to see more HCFSU? Be sure to like us on Facebook and follow us on Instagram, Twitter, TikTok, Youtube and Pinterest!