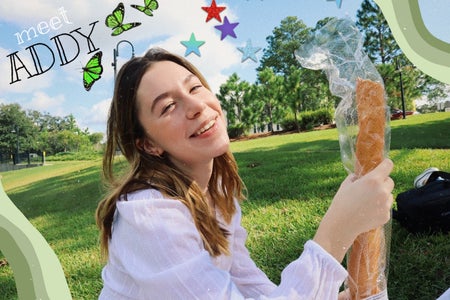 Original photo by Victoria Cardoso
What It's Like Being on the HCFSU Executive Board From Facebook Chair Addyson Crosby
Addy Crosby has been a member of Her Campus at FSU since her freshman year. She has been a writer, an editor and now she holds the executive position of Facebook Chair! I had the opportunity to ask her a few questions last week on her journey in this organization and why she holds it so dear to her heart.
Her Campus (HC): Before being apart of the executive board, what drove you to become a writer for Her Campus?
Addy Crosby (AC): I wanted to write for Her Campus because I was an incoming freshman at FSU and was looking for ways to be involved! I've always loved writing so it seemed like a great fit.
HC: Did you hold any other positions before applying for the executive board and what was that experience like?
AC: Before joining the executive board, I was an editor for a semester. I loved learning more about the editing side of a publication and got to meet some great girls in the writer group that I had. My time as an editor helped me realize that that may be more what I want to do as a career in the future.
HC: Why did you want to be a part of the executive board and why the Facebook chair?
AC: I applied for Exec because I loved Her Campus, and the more I got involved the more I seemed to love it. I hoped that my passion for the organization would help me make an impact no matter what my position was on exec. Facebook is a great fit for me because it's a caption-oriented social platform, and writing is what I love to do. I knew I could get the voice of the brand across on this platform! I was also really excited to grow our following and utilize new features on the site, too.
HC: What are your duties as Facebook chair?
AC: As Facebook chair, I lead a team of six AMAZING girls (or as I call them, my angels) to post on the platform daily, which includes the articles that go live each day, captions, and more recently, stories! I also help lead giveaways and increase engagement.
HC: What is your favorite part about being on the exec team?
AC: My favorite part of being on exec is getting to know my fellow exec members. This group is made up of some of the most hard-working, talented and hilarious girls, and what may be considered 'work' never really feels like it because of them. I also love being a resource for girls in the chapter! I'm always excited to get to know someone new and help them out when I can.
HC: Do you see yourself continuing on the executive board in your upcoming years?
AC: I absolutely hope to continue being part of exec. Her Campus is so important to me, so for as long as I'm able to be an asset to the organization I definitely want to be.
HC: Do you have any advice for others wanting to run for an executive position in their organization?
AC: If you have any interest in applying to your organization's executive board, do it! I didn't feel the most qualified when I applied, but Hannah (the HCFSU president) and Lauren (the HCFSU editor-in-chief) saw potential and took a chance on me. I'm learning new things every day and thoroughly enjoying the experience, which never would've happened if I let my insecurity or doubt get the better of me. Nothing changes if nothing changes!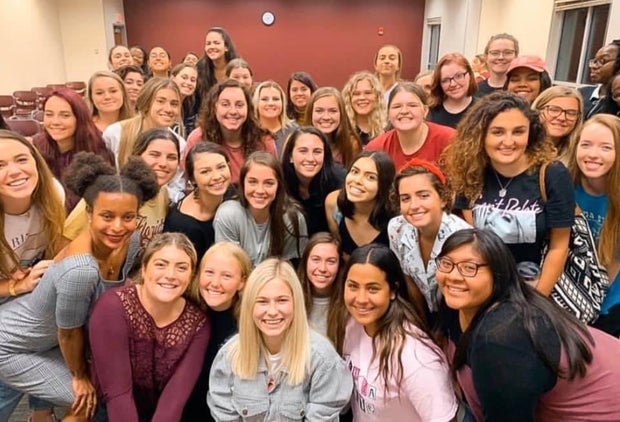 Original photo by Kassandra Curiel
Want to see more HCFSU? Be sure to like us on Facebook and follow us on Instagram, Twitter, TikTok, Youtube and Pinterest!