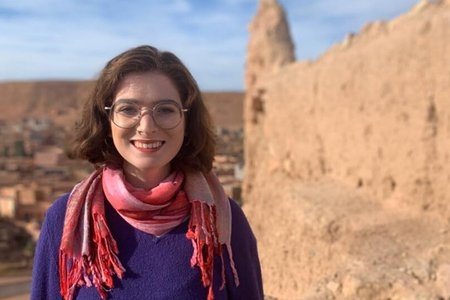 "We Need to Use Our Voices": A Chat With Student Activist Elianna Cooper
We all have that one friend who you know for a fact is going to change the world one day. For me, that friend is Elianna Cooper, a senior English Literature and International Affairs major from Melbourne, Florida. Ellie is president of J Street U at Florida State University and the chair for the Thursday night Student Conduct Board. She's also been an Honors Colloquium Leader for the past three years and a Presidential Scholar for the past four. Needless to say, she's a busy gal!
Ellie's work with J Street U focuses on grassroots activism and promoting a peaceful solution to the Israel-Palestine conflict. She also loves traveling, podcasts and her bearded collie Cappi. Her Campus at FSU asked her a few questions about her passions and her college experience; here are her insightful answers!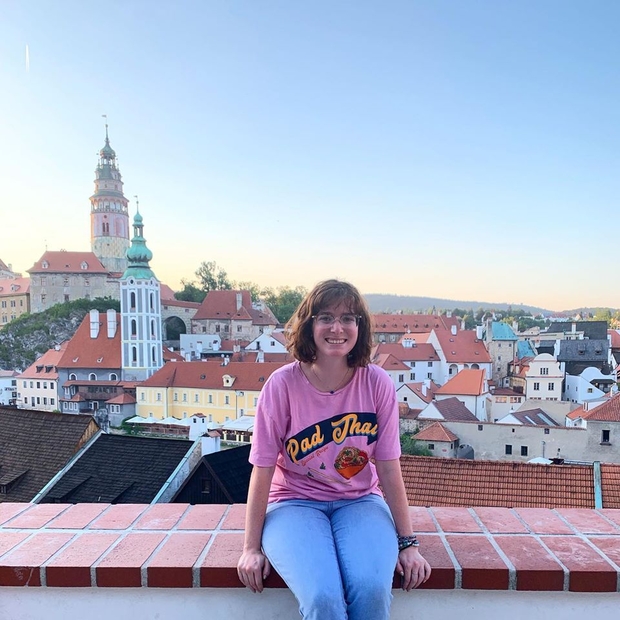 Her Campus (HC): How did you get involved with J Street U at FSU? And what exactly is J Street U?
Elianna Cooper (EC): J Street U is a progressive organization around the Israeli-Palestinian conflict. We advocate for a two-state solution to the conflict and do different grassroots activist campaigns each year. This year our campaign is pushing the Democratic National Committee to add explicitly anti-Occupation language to its national platform, and we're so proud to have been endorsed by FSU Dems and Florida College Democrats. I got involved with J Street like how most freshmen get involved with things-- I saw their table at the involvement fair and was interested enough to go up and learn more.
HC: What drew you towards J Street specifically?
EC: Even though J Street isn't an exclusively Jewish organization, I knew it would give me a space to be nuanced with how I thought about my own sense of Judaism, Zionism and complexities therein. I really liked J Street's progressive, pro-peace message. I was happy to find a space that was nuanced in how it discussed the Occupation and was actually taking actions to transform the political reality here in the United States, Israel and Palestine.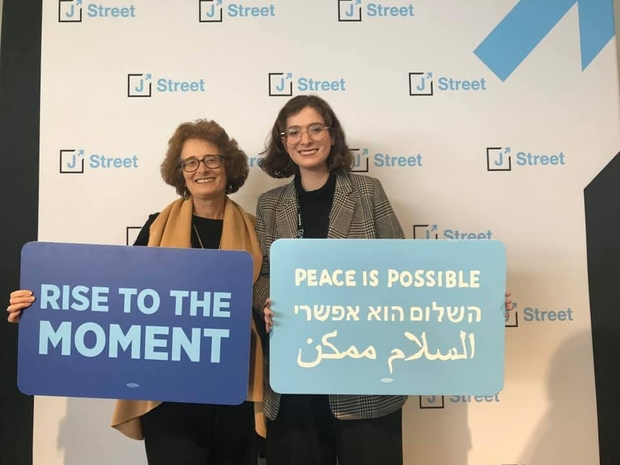 HC: How has your role with J Street at FSU evolved?
EC: As a freshman, I was nominally involved with J Street, but didn't do a lot beyond attending general body meetings. As I started getting more involved - going to national conferences and regional workshops - I found new ways for me to be involved. I've been on the executive board of J Street U at FSU for a while and currently serve as a Southeast Regional Co-Chair. I was honored to co-lead a session at the national conference this past year on telling public narratives.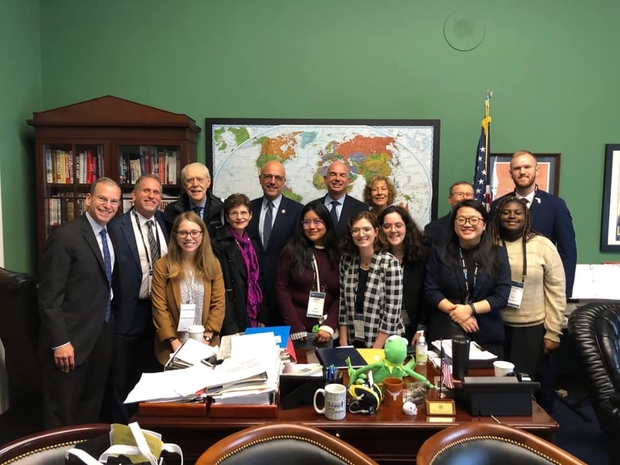 HC: What are you most proud of in terms of your work with J Street so far?
EC: One of my proudest experiences was actually a little bit outside of J Street. Last spring, during finals week, I traveled to the West Bank with the Center of Jewish Nonviolence. I had the opportunity to engage in peaceful, non-violent co-resistive work with Palestinian communities, particularly in the South Hebron Hills. Seeing the reality of the Occupation for myself and seeing the hospitality, generosity and steadfastness of those living under it was truly humbling and has informed my activism since then.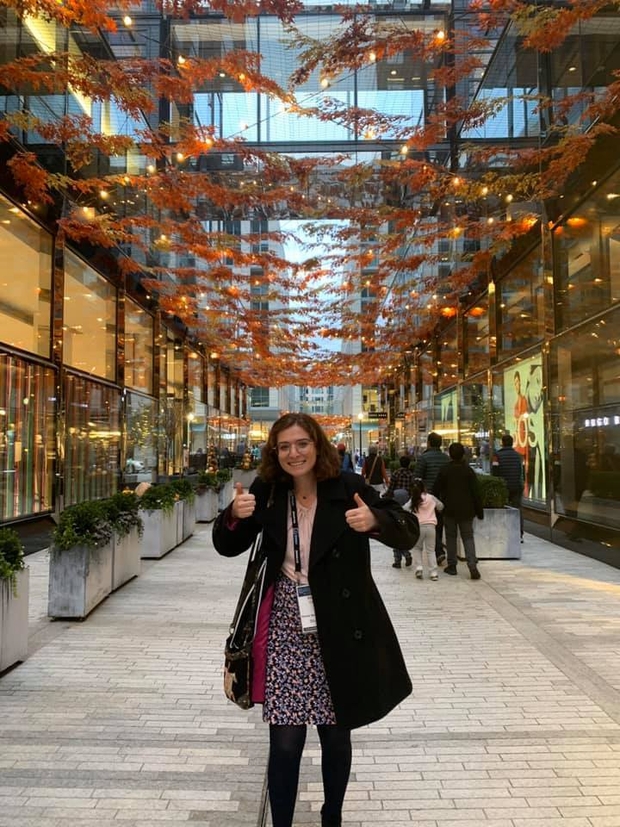 HC: What do you wish people knew about J Street and the Israel/Palestine conflict?
EC: I think a barrier to progressive activism for a lot of people, regardless of topic, is the idea that if you don't know every single thing about the topic, you can't get involved. People get paralyzed by this notion of not being knowledgeable enough to act on their values. So, I would say that whether it's anti-occupation work with J Street, climate change activism with Sunrise, gun control with March for Our Lives, or something else -- don't talk yourself into staying home. We know that the world is changing fast, and the stakes around acting are high. Young people, and I believe young Floridians in particular, offer so much to movements like J Street and just need to use their voices. 
HC: If you could give freshman Ellie one piece of advice, what would it be?
EC: I would tell freshman Ellie to be more confident in doing the things I was passionate about. I think past-me spent a lot of time stressing out, comparing myself to others, and finding ways to feel like an imposter. I would tell myself to really take the time to reflect on my values and let that guide me to ways to be involved on campus.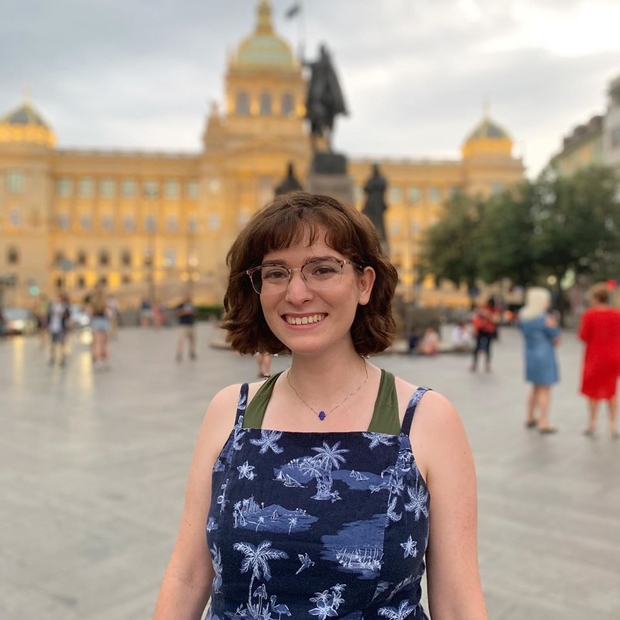 Follow J Street U at FSU on Facebook, Instagram and Twitter to stay in the know!
All images courtesy of Ellie Cooper.
Want to see more HCFSU? Be sure to like us on Facebook and follow us on Instagram, Twitter and Pinterest!