Have you ever dreamt of traveling the world as a job, yet you never knew how? Well, Lindsay Paige Stein, the creator of the Roundtrip Collective, is teaching young students how to turn their wanderlust dreams into a reality. The Roundtrip Collective is a one-of-its-kind travel career course that provides these aspiring travelers with exclusive insider information about the travel industry, information on how to kickstart their dream career, monthly Q&A's with travel professionals and so much more.
Lindsay is a full-time travel PR pro, freelance travel writer and digital content creator, with over seven years of experience. Now, she has created a groundbreaking travel career program that can help the new generation of aspiring travelers reach their biggest dreams.
Her Campus (HC): What kind of background do you have within the travel industry?
Lindsay Paige Stein (LS): I have a diverse background within all facets of the industry, from managing PR for travel companies, writing about my travels for top publications, running influencer campaigns, to landing paid partnerships for my own blog. My mission now is to take my experiences and mold the travel industry's future generation.
HC: What made you decide to launch The Roundtrip Collective, and have it geared towards students especially? 
LS: The idea was born during quarantine when one of my travel videos went viral on TikTok and I started getting flooded with messages from students of all ages asking about what I do, how they can work towards their dream travel jobs and tips on how to get started. That's when it clicked, and I knew I had to create this to tap into the Gen-Z market who are interested in learning more about career options in the industry.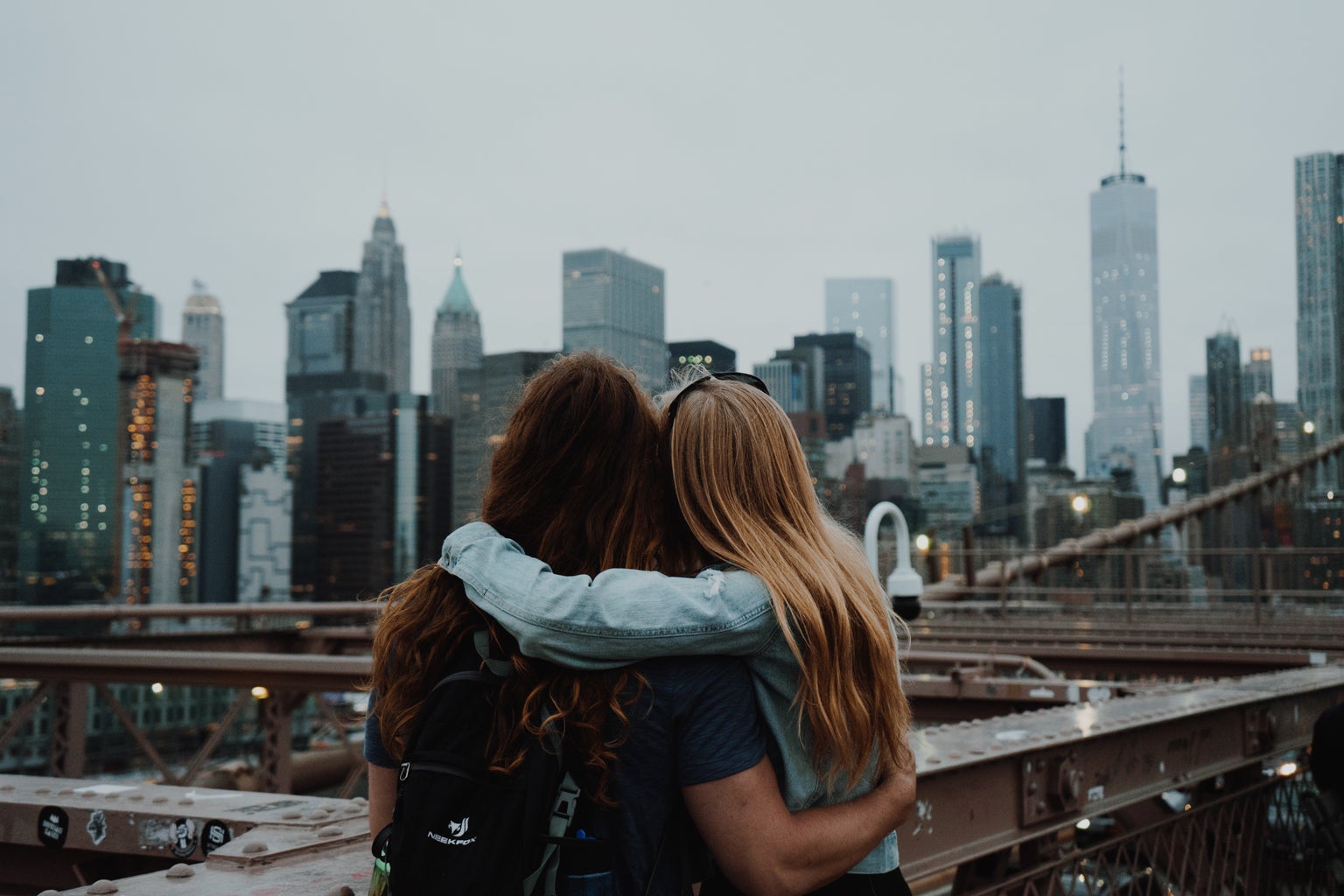 HC: How can students benefit from joining The Roundtrip Collective?
LS: The Roundtrip Collective is the first-ever program helping students turn their wanderlust into their dream jobs through online courses, mentoring, connecting with travel pros, travel/remote job listings and much more. I was in their exact shoes and would have loved a mentor who has been in the industry for years and has the connections. I realized there are no real resources like this out there, so my mission with The Roundtrip Collective is to mold the travel industry's future generation and create a community of ambitious students at a time when we all crave community and connection. 
HC: What advice would you give to those who are trying to break into the travel industry?
LS: Now is the time for college students to get ready to make their first foray into the travel industry strategically with all the tools they need in their back pocket to stand out in a competitive landscape, to prepare for when the industry revives. And that's why I'm here to help! It's a competitive industry since it's very niche, but there's room for everyone and the industry is always looking for fresh new perspectives and voices. 
HC: What do you think is the most rewarding aspect of your job? 
LS: Helping travel destinations and companies increase awareness which in return, helps the local economies in those destinations. I love that I'm also able to use my passion and creativity to inspire others to explore the world and go outside their comfort zone. 
Make sure to check out the Roundtrip Collective here, and on Instagram @theroundtripcollective. Follow along with Lindsay's adventures on her blog, and on Instagram @lindsaypaigestein and @nomnomblog.
Want to see more HCFSU? Be sure to like us on Facebook and follow us on Instagram, Twitter, TikTok, Youtube and Pinterest!