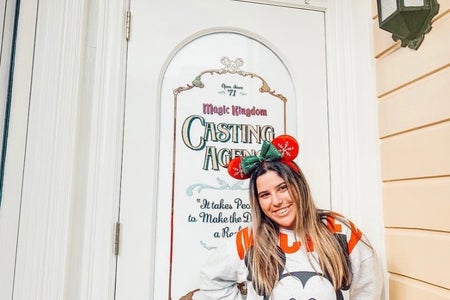 Photo by Victoria Cardoso
Victoria Cardoso: Former Member of the Disney College Program
Victoria Cardoso explores her experience with the Disney College Program.
Her Campus (HC): What is the Disney College Program?
Victoria Cardoso (VC): My name is Victoria Cardoso, and I am a junior at Florida State University. I am majoring in editing, writing and media with a hospitality minor. During the spring 2020 semester, I packed my bags, moved out from my FSU dorm and made my way to the happiest place on Earth. I joined the Disney College Program, also known as DCP. The Disney College Program is a paid internship experience for college students who wish to work at Disney. The application process is tedious, but a great way to figure out if this program is meant for you. There are a variety of roles a potential cast member receives, and they range from Character Performer to Merchandise. During my experience, I was a seater at two Disney restaurants in Magic Kingdom.
HC: Why did you apply to the Disney College Program?
VC: My whole childhood has been surrounded by Disney and I have always wondered what it would be like to work there. I also knew it would give me the great opportunity to work for such a large company. While I was in the process of applying, I knew that working for Disney could open so many doors for me in the future. Once I got accepted, I had to take this once-in-a-lifetime opportunity.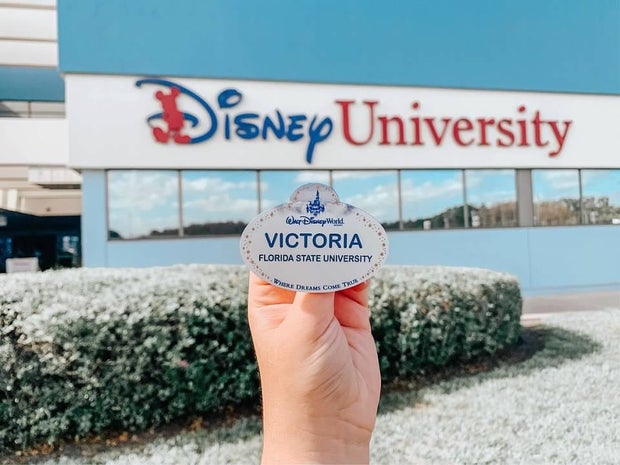 Photo by Victoria Cardoso
HC: How would you describe your experience at DCP?
VC: I would describe my experience at DCP as life-changing. I have always known what I wanted to do with my life. However, working for Disney and possibly becoming a cast member never crossed my mind. Because of my major at FSU, I had declared my minor as hospitality to open yet another door to work for the Disney Company once again in the future. At that point in my life, it was the perfect time to step out of my comfort zone and see what this program would have in store for me! 
HC: What do you miss most about the DCP? 
VC: There are so many things about working for Disney that I miss. I miss my working environment, and I miss giving my guests the best possible experience at Disney. Disney is such a happy place and I wanted visitors to leave with big smiles on their faces. Also, I definitely miss going to the parks whenever I wanted! Such a great perk as a DCP member. But the main aspect I miss most about DCP is the friends I have made in those short months. I cannot imagine my experience without them. They truly made my DCP experience complete.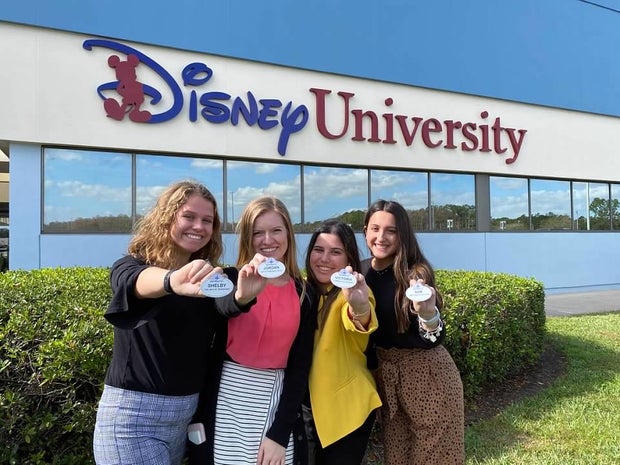 Photo by Victoria Cardoso
HC: What advice would you give to those who want to join the DCP?
VC: DO IT! As of now, the program has been canceled due to the pandemic, but once it reopens, I encourage anyone who has even the slightest interest to apply. You never know unless you try! There are so many things you will experience, and the benefits are endless. I have made such great connections from DCP, and I am still in close contact with the friends I made. Most of all, you will get to say you worked for Mickey Mouse and that is pretty cool to add to your resume.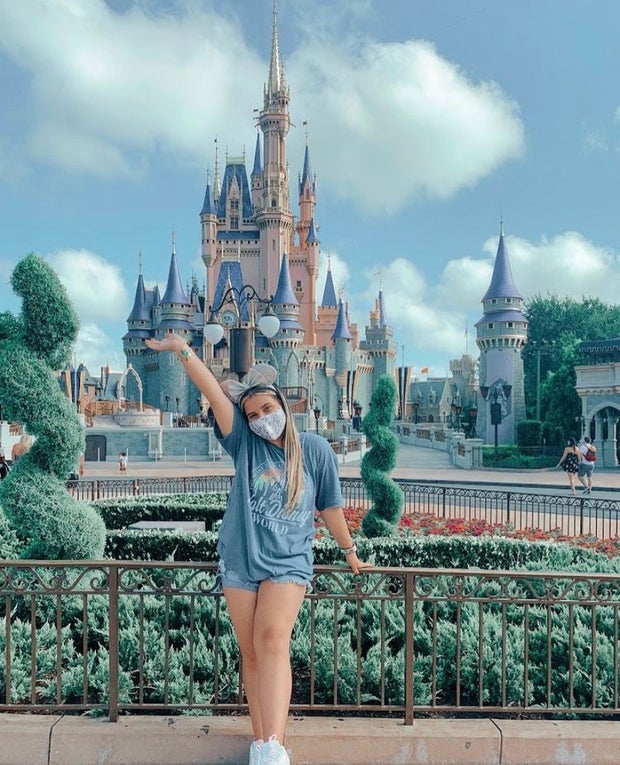 Photo by Victoria Cardoso
Thank you, Victoria Cardoso, for sharing your experience at the Disney College Program. I am sure there is nothing like working at the happiest place on Earth and having Mickey Mouse as your boss! It truly sounds like a life-changing experience.
Want to see more HCFSU? Be sure to like us on Facebook and follow us on Instagram, Twitter, TikTok, Youtube and Pinterest!