TV Talks: Social Commentary Edition
Hello my fellow TV addict, welcome back to TV Talks! This week I've decided to recommend to you the shows that have seemed to find this perfect balance of real-life and make-believe. Many shows have tried and failed at interweaving real-world issues with intricate storytelling, but not these. All of my recommendations below have hit on many hot-button issues while remaining entertaining and attention-grabbing. A forewarning before starting any of these shows, get the tissue boxes ready because you're in for an emotional rollercoaster. They will have you crying then laughing then crying again but from frustration and anger, but you'll also love every second of it.
Drama
This is Us
Rating: 9.9/10
Where to Watch: Hulu
How Long: 5 Seasons 2 Episodes
Status: Renewed through Season 6
This is Us is what I like to call the golden goose of all shows. In its' relatively small number of seasons, This is Us has yet to make a bad episode (I know BOLD statement but I stand by it). I originally came upon the show right after finishing a Gilmore Girls rewatch when I saw a familiar face in the form of Mr. Milo Ventimiglia. Immediately I had to watch because if you must know something about me, I'm a Team Jess girl, so I had to see what this much older (but still amazingly handsome) Milo had been up to. I am glad to say I was not disappointed. This is Us follows the lives of Jack and his wife Rebecca (played by Mandy Moore) and their three kids: Kevin, Randall and Kate. The show jumps from different points of the children's lives from adulthood to teens, to their childhood while also going back in Jack and Rebecca's lives. You get to see their love story; the good, the bad and the ugly, their mistakes and misfortunes, but most of all you get to see them be human. This is Us writers have this amazing way of storytelling that you don't see in a lot of shows out right now and for that, it will go down as one of THE best shows in my book. Besides the acting, what makes this show so great is the number of social issues discussed throughout the series. To name a few they have touched on sexuality, racism, anxiety, addiction and eating disorders. Each issue is intricately written into the lives of each character and you get to watch how it doesn't only affect that one person. You get to see the ripple effect through the different eras and character's lives. I cannot emphasize it enough when I say you will have no regrets watching This is Us (except maybe when you're crying at 2:00 a.m. wondering why you can't have a love story like Jack and Rebecca's). The only reason why I didn't give it a 10/10 is because of the emotional trauma I've been experiencing since the first episode of this show.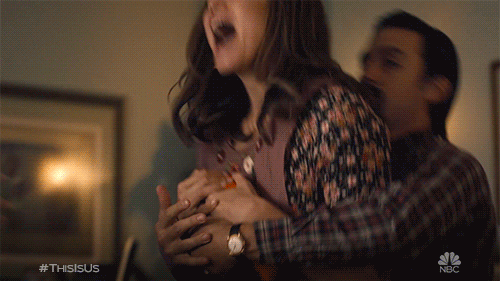 @nbcthisisus / Giphy
Drama
Grey's Anatomy
Rating: 9.3/10
Where to Watch: Hulu
How Long: 17 Seasons 1 Episode
Status: Has not been renewed or canceled for season 18
Okay, I know you're wondering if I can be any more basic when I suggest this show but I stand by it. Grey's Anatomy didn't become the longest-running medical drama for no reason. As most of you probably know Grey's Anatomy follows a group of young doctors as they make their way through their careers and deal with all the issues that come along with it. Although at times Grey's can be too dramatic, it does not take away from the amazing storytelling of some of the biggest social issues. Grey's Anatomy has incorporated storylines on sexual assault, racism, police brutality, PTSD, sexuality, suicide and addiction. Despite making me want to pull my hair out at times from the way my ships are destroyed, I cannot deny the care placed in each one of these stories. More than once I've been inspired to write about the social issues discussed. I won't deny there will be times you want to scream about something one of the characters has done, but one thing I can say is the show is never boring. My one word of advice for new watchers is to avoid growing too attached to certain characters because it will only lead to ~pain~.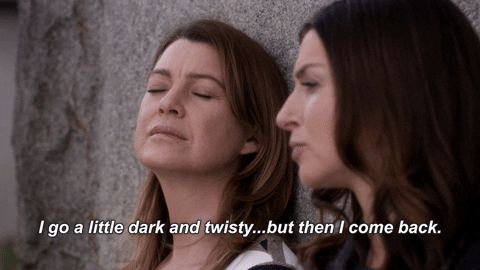 @abcnetwork / Giphy
Drama
The Fosters
Rating: 8/10
Where to Watch: Hulu
How Long: 5 Seasons
Status: Complete
The Fosters follows the life of teenager Callie Jacob after she is placed into a foster home with a lesbian couple, Stef and Lena, and their blend of adoptive, biological and foster children. As a viewer, you get to watch not only Callie's life unfold, but also see Mariana, Jude, Brandon and Jesus's perspective. I started randomly watching The Fosters after seeing a commercial on Freeform and it kept my attention for the next five years. The Fosters touches on issues surrounding the foster care system, addiction, sexuality, sexual assault and trauma. The Fosters writers never shy away from important issues and always aim to educate their audience. One specific example that comes to mind is how they highlighted an underrepresented problem in our school system in which sex education for LGBTQ+ Youth is rarely if ever taught. Although the show touches on issues that lean on the heavy side of things, it doesn't feel as though the viewers are being preached at. The show has done so well that it produced a spin-off series, Good Trouble, that also hit on hot-button issues faced by emerging adults in the 21 century. If you're looking for a show that is about making mistakes and learning to love both romantically and platonically then this is the one for you.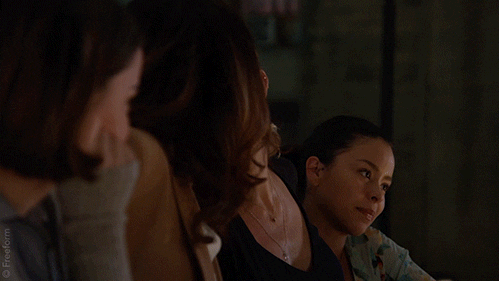 @goodtrouble / Giphy
Want to see more HCFSU? Be sure to like us on Facebook and follow us on Instagram, Twitter, TikTok, Youtube and Pinterest!