Top Three Moments From Bachelor Spin-Off "Listen to Your Heart"
If you've never watched The Bachelor before, you may be surprised to hear that there is a spin-off happening every Monday night on ABC. Even if you do watch The Bachelor, you too may still be surprised. This is a mistake that I believe needs to be corrected immediately, as The Bachelor Presents: Listen to Your Heart has quickly become one of my most anticipated shows of the summer. 
For some quick context, Listen to Your Heart follows the same layout of Bachelor in Paradise. Men and women are brought to a location (the Bachelor Mansion), mix and mingle and go on dates. Like a game of musical chairs, at the end of each week, the contestants pair up and give out roses, while whoever is left gets sent home. The only main difference from Paradise (so far) seems to be that the dates are all music themed. With that, here are my top three moments from Listen to Your Heart.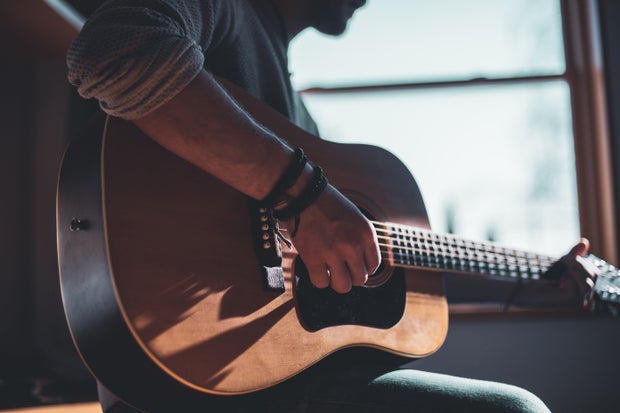 Jacek Dylag
1. "I had never seen the Bachelor, but I recognize that guy. What's his name, Chris?"
Matt Ranaudo was, of course, referring to the Chris Harrison— the infamous host of Bachelor Nation. What I found most ironic about this scene is that if I had been in Matt's situation a year and a half ago, I too would have found myself unfamiliar with the Bachelor host. "I almost said Chris Hanson, but it's not Chris Hanson. It's Chris uh… Hemsworth? Dude, okay, help me out. Chris uh…" It's okay Matt, there are a lot of Chris' out there in the world. 
2. "Stand By Me" a.k.a. The-Producers-Are-Great-At-Editing
Often while watching The Bachelor, I'll find myself thinking, "Wow, that was really great editing!" I had one of those moments during Listen to Your Heart, watching a love-triangle in action. The triangle itself featured Jamie Gabrielle, Trevor Holmes and Ryan Neal. Both Trevor and Ryan found themselves pursuing Jamie, and Jamie was finding herself divided between the two. Who does she like more? Right before a commercial break, Jamie and Trevor start getting very comfortable in a hot tub with, and as luck would have it, Ryan in the next room singing "Stand by Me." On top of that, Ryan is narrating how great everything's been and how he thinks he and Jamie "could find love" on the show. As I said, the producers are great at editing.
3. The Soft Ballad
One of the other storylines in Listen to Your Heart follows Rudi (just Rudi) and Matt ("What's his name, Chris?"). At first, it seems that they are the perfect, funny couple. It's not until Rudi decides not to kiss him and Matt decides to go on a one-on-one date with another girl, that everything falls apart between the two. Having been rejected by Matt, Rudi sings a beautiful soft ballad. "We didn't lose love on the way, that we just never really had it there…" I even tried looking up the song online afterward to no avail, making me wonder if it could have been an original piece. Often times on The Bachelor, when contestants get upset or angry, they'll just rant to the cameramen or get in a fight with someone. It was kind of beautiful to see those emotions translated into song again.
If you'd like to read a full recap of the show, you can check out this article by Refinery29! I know I'll be watching Listen to Your Heart come next Monday, and I hope I may have convinced some of you to do the same.
Want to see more HCFSU? Be sure to like us on Facebook and follow us on Instagram, Twitter and Pinterest!